The best free alternatives to Zoom -- with no time limits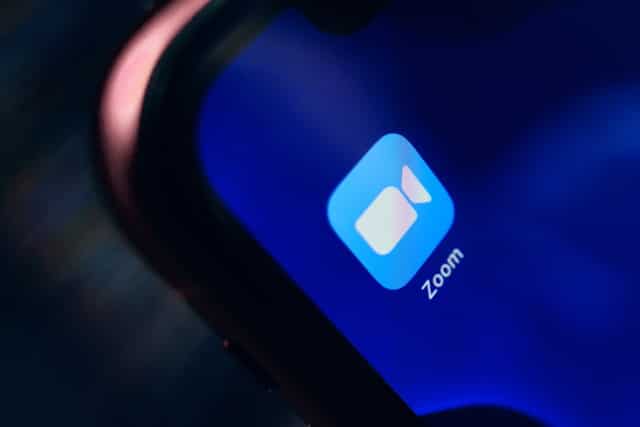 For a while, Zoom was the darling of the video conferencing world, but a series of privacy and security issues -- although ultimately resolved -- knocked confidence in the platform. Many users hung on, though, with the free tier proving particularly popular.
But Zoom's recent, quiet announcement that one-on-one meetings are going to be subject to a 40-minute limit from May 2 means that a new batch of users is looking to jump ship and is on the lookout for a replacement. To help out, we've collected together a list of the best free Zoom alternatives that do not have a time limit on meetings (or at least not one that will impact on most usage scenarios).
See also:
There are plenty of video conferencing tools to choose from, some are aimed at large companies and enterprise users, while others are better suited to individuals whose needs are not as great. Zoom's recent change only affects users who are interested in conducting one-on-one meetings and who have no need for more advanced options such as breakout rooms, co-hosting and the like.
So, here are some of the best free alternatives to Zoom that do not have unreasonable time restrictions and are available for as many platforms as possible. It is by no means an exhaustive list, and we welcome your suggestions and tips in the comments.
---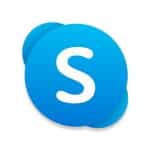 Microsoft has two entries in this list, with Skype being the most well-known of the two. The desktop and mobile apps make it easy to keep in touch with friends and colleagues, and there is also a web-based version that means it is not necessary to install any software. Video calls can have up to 100 participants, and the time-limit is a generous 24 hours.
The online meeting creation option is incredibly handy. It means that you can create a unique meeting link which you can then email to anybody to start a video call with them -- it does not matter if they are a Skype user or not, meaning it is ideal even for setting up meetings at the very last moment. There are some nice extras available such as background burring, call recording and screen sharing too.
---
Signal earned itself endorsements from the likes of Jack Dorsey and Edward Snowden thank to the level of security and privacy it offers. Available for iOS and Android, as well as Windows, macOS and Linux, Signal can be used for one-on-one voice and video calls as well as group sessions. Like WhatsApp, your Signal account is associated with your mobile number, so you will need to create an account from your handset even if you only intend to use the desktop version of the app.
For all of the praise that can be heaped on Signal for the security side of things, it remains a fairly basic messaging tool. Everything you would expect can be found -- the ability to send and received text, voice and video messages, file sharing, and the like -- but there are new interesting extras. There is no option to schedule meetings or anything like that, but for basic calling without limits, there is nothing to complain about.
---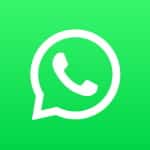 Like Messenger, WhatsApp is a messaging app from Facebook/Meta. Unlike Messenger, calls made through WhatsApp are end-to-end encrypted which brings peace of mind when it comes to privacy. No longer limited to just mobiles, WhatsApp can be used on the desktop in a browser, and there is also Windows and macOS apps available.
Calls are unlimited in length and can have anything from two to 256 participants. Aside from the usual messenger-related features such as file-sharing, WhatsApp has no extra feature such as meeting scheduling or recording, but for simple, unlimited one-to-ones it has everything thats needed.
---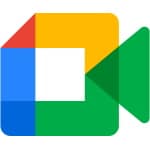 While there are paid-for tiers of Google Meet, for most people the free version will suffice. One-on-one or group video calls work very much as you would hope and expect them to, and there are mobile apps available for iOS and Android, as well as a web version that can be used in a browser on your desktop. One of the downsides of Google Meet for some people will be the fact that you need to have a Google account in order to use it. While not a huge issue, it may present a problem for anyone who objects to the company's approach to privacy, advertising and data sharing.
If you are invested in the Google eco-system, however, the meeting options offers by Meet are big draw. Integration with Google Calendar and Gmail makes it easy to keep track of upcoming events as well as sending out invites to meetings. It is worth noting that if you stick with a free account, you are limited to meetings of up to 60 minutes at a time, and up to 100 people can be involved.
---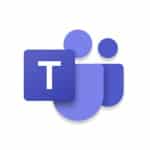 Microsoft second and most recent message and meeting tool is Teams. There are various tiers available, but what we're interested in is the free on. This lets you have meetings with up to 100 participants, and while there is a 60 minute limit on meetings, this should be enough for most circumstances, and it is more generous that what Zoom offers for free.
For security, meetings and the files that are shared in them are encrypted and, as you would expect, there is neat integration with various Microsoft products and services. With desktop and mobile apps available, Teams has most platforms covered and the fact that even a free account includes 5GB of cloud storage is a generous bonus.
---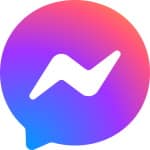 Coming from Meta (or Facebook as it was), Messenger may not be the first messaging tool you think of if privacy is a concern. But it has many things in its favor, not least of which is the fact that so many people have an account that it is incredibly simple to get connected to just about anyone. For One-on-one video chat, there are no limits on time, but there are also no special features -- look Signal or WhatsApp, take away the security and privacy, and this is what's left, essentially.
There is the Rooms feature which give you the ability to connect for a chat with people who do not have a Facebook account, and there is the option of having up to 50 participants involved at any one time. Facebook Messenger is also available for just about every platform imaginable, and if there isn't an app for your chosen platform, there is always the web-based version to fall back on.
Whether you choose to trust Messenger for your video chat and meetings will be a case of balance your concerns about the company's privacy and security against ease of use, while factoring in just what it is you need from your video chats.
---
Feel free to share your thoughts and suggestions below!
Image credit: Konstantin Savusia / Shutterstock