Silicon Power unveils 'budget friendly' UD85 PCIe 4.0 NVMe SSD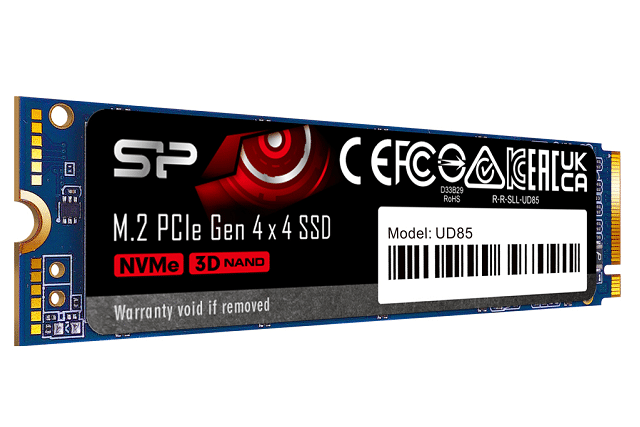 New year, new solid state drive. Now that 2023 is here, many computer users will think about upgrading their machines. One of the simplest and most cost effective ways to improve performance is by installing a fast new SSD.
Today, Silicon Power unveils its latest solid state drive. Called "UD85," this PCIe 4.0 NVMe SSD offers impressive performance. The company claims the drive is "budget friendly," but pricing is not yet revealed. What we do know, however, is that four capacities will be made available -- 250GB, 500GB, 1TB, and 2TB.
ALSO READ: Satechi launches Duo Wireless Charger Power Stand for Apple iPhone and AirPods
"The UD85 is the perfect introduction to the power of PCIe 4.0. With support for NVMe 1.4 and Host Memory Buffer (HMB) technology, you'll get uninterrupted productivity via higher performance and lower latency for seamless execution across applications," says Silicon Power.
ALSO READ: AMD-powered System76 Pangolin Linux laptop gets major redesign
The company adds, "The UD85 delivers a fast and smooth experience with read speeds up to 3,600MB/s and write speeds up to 2,800MB/s. It achieves improved sequential read/write and random read/write performance with support for SLC Caching."
ALSO READ: MONTECH TITAN GOLD is an affordable ATX 3.0 and PCIe 5.0 power supply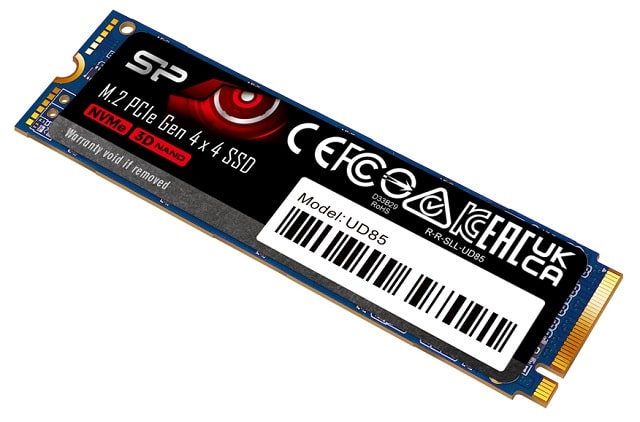 Silicon Power shares specifications below.
Capacity: 250GB, 500GB, 1TB, 2TB
Dimensions: 22.0mm x 80.0mm x 3.5mm
Weight: 8g
Performance Read (max.): up to 3,600MB/s
Performance Write (max.): up to 2,800MB/s
Interface: PCIe Gen 4x4
Shock Resistance: 1500g/0.5ms
MTBF: 1,500,000 hours
Operating Temperature: 0°C - 70°C
Certification: CE, FCC, UKCA, BSMI, Green dot, WEEE, RoHS, KCC
Warranty: 5-year limited
The Silicon Power UD85 PCIe 4.0 SSD will be available here very soon.
Please note: Some of the above links may be affiliate links, meaning we, or our writers, may receive payment if you purchase one of these items (or other items) after clicking on them.