Microsoft releases PowerToys v0.67.0 with new quick access system tray launcher utility!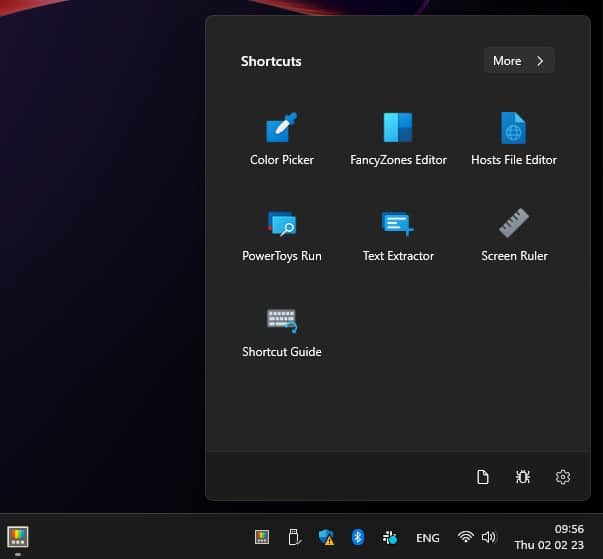 Microsoft has updated the PowerToys utility collection, adding the first new module of 2023. Although there have been various updates for PowerToys over the last few months, and we've heard about upcoming new features such as Mouse Jump, it is a while since we've had new toys to play with.
But this changes with the release of PowerToys v0.67.0 which sees the addition of the quick access system tray launcher which we first heard about late last year. A new taskbar menu provides easy access to your favorite PowerToys tools and settings, without the need to navigate through the main app interface.
See also:
Announcing the availability of PowerToys v0.67.0, the development team says: "In the v0.67 release cycle, we focused on releasing new features and improvements".
With the latest version installed, you'd be forgiven for missing the new tool as there is no reference made to it in the app or in settings. In order to access the new quick access system tray launcher utility, you need to have the PowerToys icon enabled in the system tray; left click this, and the new launcher will pop into view.
As you can see from the screenshot above, the menu provides you with easy access to a number of PowerToys components, as well as a quick way to jump to settings. Click the More button and, as shown in the screenshot below, you can enable and disable PowerToys utilities to suit your preferences.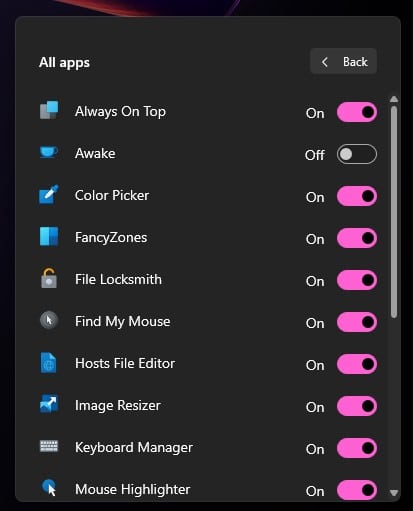 This release also includes a number of improvements and fixes.
The full changelog for PowerToys v0.67.0 is as follows:
Highlights
Added an option for PowerToys Run to tab through results instead of context buttons. Thanks @maws6502!
All PowerToys registry entries are moved from machine scope (HKLM) to user scope (HKCU).
Quick access system tray launcher. Thanks @niels9001!
Awake
Disable instead of hiding "Keep screen on" option.
FancyZones
Refactored and improved code quality.
File explorer add-ons
Fixed escaping HTML-sensitive characters when previewing developer files. Thanks @davidegiacometti!
Image Resizer
Improved code quality around a silent crash that was being reported to Microsoft servers.
PowerToys Run
Quick Accent
Settings
Fixed URL click crash on the "What's New" screen.
Added quick access system tray launcher. Thanks @niels9001!
Documentation
Development
Verify notice.md file and used NuGet packages are synced.
Turned on C++ code analysis and incrementally fixing warnings.
Automatically add list of .NET Runtime deps to Installer during build. Thanks @snickler!
Move all installer registry entries to HKCU.
Refactor installer - extract module related stuff from Product.wxs to per-module .wxs file.
Enhance ARM64 build configuration verification. Thanks @snickler!
Helped identify a WebView2 issue affecting PowerToys File explorer add-ons, which has been fixed upstream and released as an update through the usual
As ever, you can download the latest version of PowerToys from the releases page of the GitHub repository, or you can use the automatic update option of your current version.