MSI launches RadiX AXE6600 Tri-band Wi-Fi 6E gaming router with RGB lighting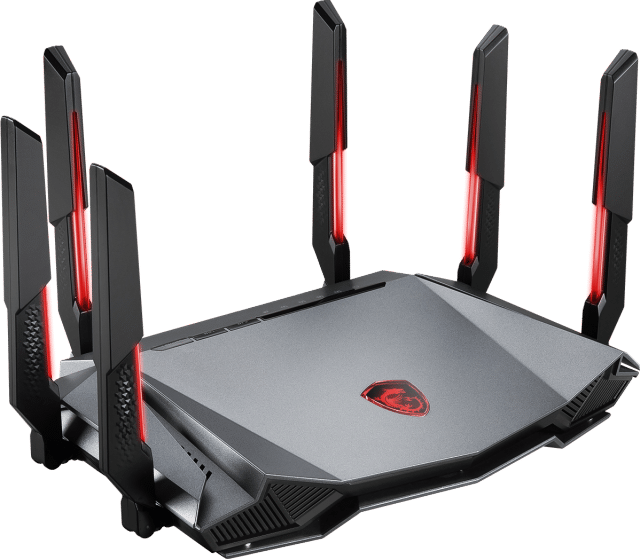 When you think of the brand MSI, you probably picture things like laptops, desktops, motherboards, and other PC accessories. MSI products are legendary with the PC gaming community. While MSI is not a name you would normally associate with networking gear, the company is looking to change that by launching two all new wireless gaming routers.
Called "RadiX AXE6600," this Tri-band Wi-Fi 6E router has six external antennas that all feature RGB lighting. Yes, folks, you can customize the light colors on this router. The RGB can even be used to indicate the in-use QoS mode. The router has four Gigabit LAN ports and a 2.5G WAN port. You also get a USB-A port.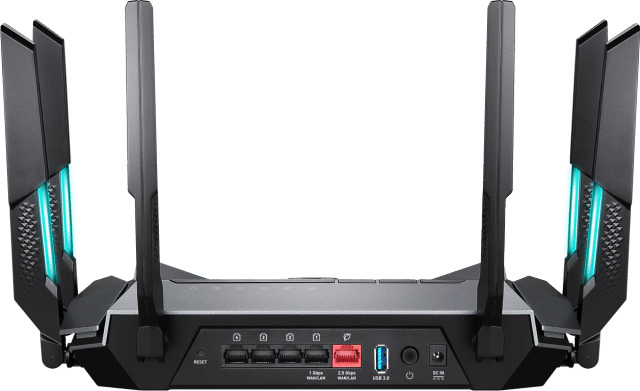 The company is also releasing the RadiX AX6600 router which is very similar to the AXE6600, but it is limited to Wi-Fi 6 (rather than 6E) and it does not have RGB lighting. Both the RadiX AX6600 and RadiX AXE6600 have heatsinks coated with graphene and special heat pipes for advanced cooling.
ALSO READ: Kubuntu Focus Team launches NX GEN 2 mini Linux desktop PC
"The RadiX AXE6600 and RadiX AX6600 are powerful tri-band gaming routers that each can deliver combined speeds of up to 6600 Mbps. An integrated 1.8GHz quad-core CPU from Qualcomm and advanced networking hardware have been designed to prevent jitter, reduce lag, lower ping, and sustain incredible speed for online gaming," says MSI.
ALSO READ: Samsung T7 Shield USB-C SSD now available in 4TB
The company adds, "RadiX AXE6600 adopts WiFi 6E technology with high-speed 160 MHz channels on the virtually interference-free 6GHz band that relieves network congestion. Compared to older technologies, WiFi 6E dramatically increases transfer performance and capacity to support bandwidth-hungry devices like gaming systems and AR/ VR entertainment."
The impressive RadiX AXE6600 can be purchased from Newegg immediately here for $349.99. However, for a limited time, you can score a massive $100 discount by using promo code LUCKYHUNDRED. The lesser RadiX AX6600 can be had here for $249.99. Yes, folks, you are reading that correctly -- both routers are essentially the same price when you factor in the coupon code for the RadiX AXE6600, meaning you should absolutely opt for the top model right now.