Google launches Nearby Share for Windows in beta to simplify sharing files between Android and PC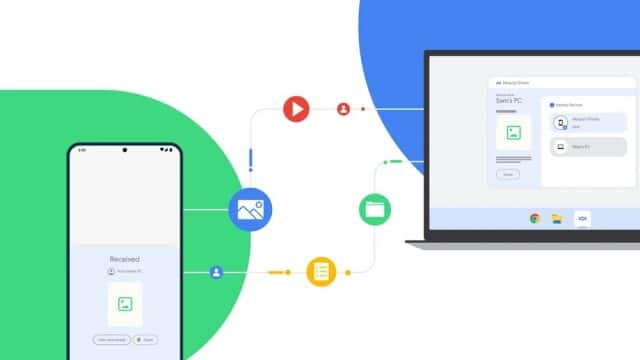 As any owner of an Android device will tell you, while there is a lot to love about Google's mobile operating system, there remains a lot of room for improvement. A good example is the sharing of files between a smartphone running Android and a PC running Windows -- something that has proved bewilderingly and unnecessarily cumbersome in the past.
To make file sharing easier, Google has launched a beta version of Nearby Sharing for Windows, expanding the availability of what was previously a mobile-only app.
See also:
Google says that the app is meant to serve as an alternative to emailing files between devices, and assures would-be users that it has been built with security and privacy in mind.
Announcing the new app, Google says: "In 2020, we launched Nearby Share as a fast and simple way to share files across your own devices and with friends who are close by. Now available on nearly 3 billion active Android devices, Nearby Share enables us to quickly send and receive content across Android phones, tablets and Chromebooks. Today, we're expanding Nearby Share to Windows as a beta in select regions, so even more of your devices can work better together".
The app is compatible with Windows 10 and Windows 11, and Google explains:
Nearby Share Beta works with your Windows PC whether the app is open on the desktop or running in the background. Sending a photo, video or document from your PC to a nearby Android device is as easy as dragging and dropping it into the app, or by selecting "Send with Nearby Share" in the right-click menu. Just select which Android devices you want to share with from the list that pops up.

Sending files to your own devices is even faster. As long as both devices are logged into your Google account, file transfers are automatically accepted -- even if your screen is off.

To share from your Android device to your computer, just make sure the Nearby Share Beta application is running on your PC. Then, it's as easy as tapping Share on the content you want to send, and selecting the PC from the list of available devices.
If you want to try out the Nearby Share beta for Windows, you can find out more and download the app here.