Microsoft releases Windows 11 Build 23560 with a useful new Copilot AI feature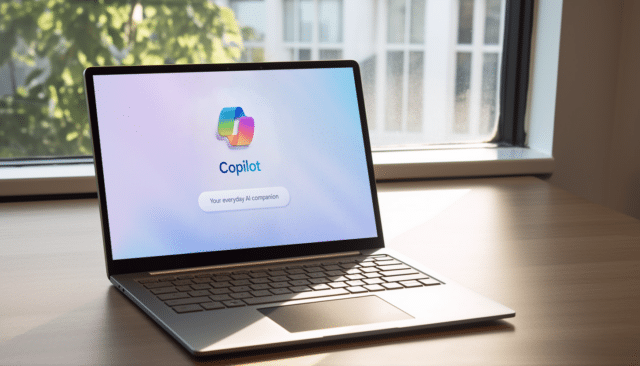 The big new update for Windows 11 began rolling out last week. This introduces a wealth of new features to the operating system, chief of which is Copilot, Microsoft's new AI-powered assistant.
This addition is still quite new, and so not without its problems, but Microsoft is working on improving it. Windows Insiders in the Dev Channel today get a new build which adds to Copilot's abilities. There are a number of known issues with Copilot to be aware of, however.
SEE ALSO:
Starting from this build, Microsoft is beginning to roll out the ability to use Copilot with ALT + TAB. As the software giant explains: "Using the ALT + TAB hotkey now displays the thumbnail preview for Copilot in Windows among the other thumbnail previews of open windows, which you can switch between by pressing Tab."
Fixes in this build include:
[File Explorer]
Fixed an issue which could make the File Explorer dropdowns and context menu unexpectedly have a transparent background sometimes.
Fixed an issue where the search box wasn't showing the correct folder name when you were in Gallery.
[Taskbar]
Fixed an explorer.exe crash impacting taskbar reliability.
[Narrator]
Fixed an issue where languages other than U.S. English couldn't preview Narrator natural voices in Settings.
Fixed an issue where Narrator wasn't reading out the time stamps on recommended items in Start correctly.
[Task Manager]
Did some work to help improve performance when expanding the navigation pane in Task Manager.
NOTE: Some fixes noted here in Insider Preview builds from the Dev Channel may make their way into the servicing updates for the released version of Windows 11.
Known issues in this build include:
[Start menu]
Some apps under All apps on the Start menu, such as PWA apps installed via Microsoft Edge, may incorrectly be labeled as a system component.
[Copilot in Windows]
[NEW] Some Windows Insiders in the Dev Channel who are on the Home edition of Windows 11 Insider Preview builds may notice that Copilot in Windows has disappeared from the taskbar. Microsoft is working to resolve this issue in a future flight.
The new Copilot icon is not shown currently in the latest Dev Channel builds. It will be updated in an upcoming flight -- stay tuned!
When first launching or after refreshing Copilot in Windows while using voice access, you'll need to use "Show grid" commands to click in the "Ask me anything" box for the first time.