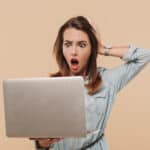 Earlier this year, Microsoft announced that it would be retiring legacy troubleshooters in Windows 11. These built-in tools have helped users diagnose and fix common Windows problems since their arrival in Windows 7 back in 2009.
Now, the company has started the process of removing these troubleshooters.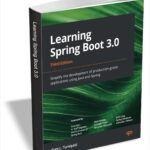 Spring Boot 3 brings more than just the powerful ability to build secure web apps on top of a rock-solid database.
It delivers new options for testing, deployment, Docker support, and native images for GraalVM, along with ways to squeeze out more efficient usage of existing resources. This third edition of the bestseller starts off by helping you build a simple app, and then shows you how to secure, test, bundle, and deploy it to production.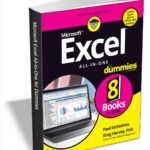 Excel-erate your productivity with the only guide you'll need to the latest versions of Microsoft Excel.
Microsoft Excel offers unsurpassed functionality and accessibility for data exploration and analysis to millions of users around the world. And learning to unlock its full potential is easier than you can imagine with help from Excel All-in-One For Dummies.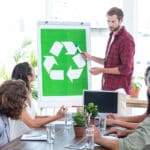 With 200 million tonnes of waste produced each year by the UK, digital waste management is set to revolutionize the sector, collecting and collating waste tracking data in one central location. The government plans to introduce mandatory digital waste tracking across the UK in 2024, which can help businesses analyze and accurately implement the right strategies to achieve their green goals.
Currently, waste tracking data is a mix of digital and paper-based, held mainly by private IT contractors with few centralized systems. As a result, it's difficult to determine what happens to our waste and whether it's been recycled, recovered or sent to landfill. The new system should therefore bring a new era of efficiency, accuracy and sustainability.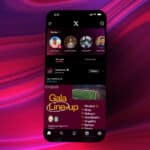 The rivalry between tech billionaires Elon Musk and Mark Zuckerberg is hard to miss. There was, for a while, talk of the two men having a cage fight -- although that predictably came to nothing -- and  Zuckerberg's Meta recently introduced its "Twitter killer" app, Threads, after perceiving weakness in Musk's own social media platform (now called X).
While Threads hasn't been quite the huge hit that Meta was hoping for (just yet at least), it has clearly had some impact on X. You should never bet against Elon Musk though. If you've ever wondered what Meta's Instagram might look like if Musk took over that as part of X's expansion of the "everything app", we have the answer.

Written by a 10-time Microsoft MVP award winner with over 20 years of IT experience, Mastering Windows Server 2022 is a hands-on guide to administer any Windows Server environment.
Whether new to the server world or working to keep your existing skills sharp, this book aims to be referenced on a regular basis instead of gathering dust on your shelf. Updated with Server 2022 content, it covers a wide variety of information pertaining to your role as a server administrator.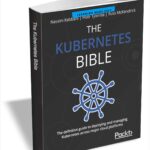 With its broad adoption across various industries, Kubernetes is helping engineers with the orchestration and automation of container deployments on a large scale, making it the leading container orchestration system and the most popular choice for running containerized applications.
This Kubernetes book starts with an introduction to Kubernetes and containerization, covering the setup of your local development environment and the roles of the most important Kubernetes components.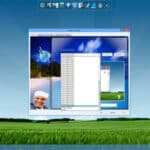 In some countries, it can be hard to get hold of genuine versions of Microsoft Windows. Even if you live somewhere that does sell them, you might not want to pay Microsoft for its operating system.
If you hunt around on the internet, you can find plenty of pirate copies of Windows, but you'll also find some truly horrible bootlegs.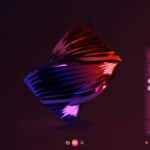 Microsoft is planning on pulling the plug on Windows 10 relatively soon, leaving users with the choice of sticking with an unsupported operating system, or switching to Windows 11. It's possible the software giant will announce Windows 12 before that happens, but Microsoft has so far said nothing about its future OS, although we have seen some hints about it tucked away in Windows 11.
If you're wondering what Windows 12 could look like, take a look at MiracleOS.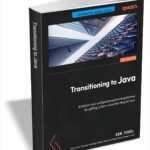 This comprehensive guide will help non-Java developers already using different languages transition from their current language to all things Java.
The chapters are designed in a way that re-enforces a developer's existing knowledge of object-oriented methodologies as they apply to Java.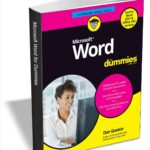 If you create professional-looking documents on a regular basis, you require a mighty word processor that offers all the power and capabilities to create them. Enter Microsoft Word! Pair it with Word For Dummies to hone all your word-processing skills.
The book is filled with useful tips and suggestions that allow you to get the most out of Word, as well as helpful information on the latest features. It also shows you how to customize and configure Word for your optimal workflow.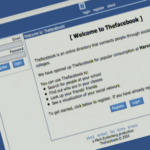 In the winter of 2004, a Harvard sophomore named Mark Zuckerberg created a website that would revolutionize the way we communicate and share information. This website, known as Facebook, was initially a small project intended for Harvard students only. But it quickly grew into a global social networking phenomenon, connecting billions of people worldwide.
Zuckerberg was a computer science student with a knack for creating innovative web applications. His first notable creation was a program called CourseMatch, which allowed students to select classes based on the choices of other students. This was followed by Facemash, a website that allowed users to rank the attractiveness of their fellow students. Despite being shut down by Harvard administration due to privacy concerns, Facemash gave Zuckerberg the idea for a social networking site that would eventually become Facebook.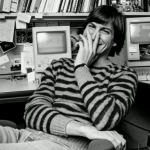 Apple Inc., the brainchild of Steve Jobs, Steve Wozniak, and Ronald Wayne, has transformed from a humble garage start-up into a global technology powerhouse since its inception on April 1, 1976. The trio's vision was to develop and sell personal computers, with their first offering being the Apple I, hand-built entirely by Wozniak and marketed by Jobs.
Introduced at the Homebrew Computer Club in Palo Alto, California, the Apple I marked the beginning of a technological revolution. Despite the company's modest beginnings, its vision was clear -- to bring an easy-to-use computer to the market. In 1977, Apple was incorporated without Wayne, who sold his share back to Jobs and Wozniak for $800. The same year, the company launched the Apple II at the West Coast Computer Faire, propelling Apple into the forefront of the burgeoning personal computer industry.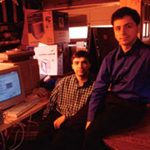 The history of Google, a company that has significantly transformed the digital world, is an inspiring tale of innovation, ambition and an unyielding quest for information. The story unfolds in the heart of Silicon Valley, California, in 1996, where two Stanford University students, Sergey Brin, a Russian immigrant, and Larry Page, crossed paths. Brin was tasked with showing Page around the university.
Despite some initial disagreements, they found common ground in their shared passion for data mining and retrieval. This shared interest would eventually lead to the creation of a search engine that revolutionized the way people interact with the internet.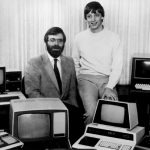 In the annals of technological history, few narratives are as enthralling as the creation and rise of Microsoft. This powerhouse has been instrumental in shaping our interaction with technology today and owes its inception to two young, passionate, and ambitious individuals: Bill Gates and Paul Allen.
In 1975, Gates and Allen, childhood friends hailing from Seattle, were captivated by the introduction of the MITS Altair 8800, a microcomputer that set their imaginations alight. They envisioned transforming this piece of technology into something more user-friendly and accessible to the everyday person. Their innovative idea was to design a programming language that would simplify interaction with the computer.
Wayne's Bio
Wayne Williams is BetaNews' managing editor. He has been writing about computers, technology, and the web for over 20 years now. He's written for most of the UK's PC magazines, and launched, edited and published a fair few of them in his time also. If you like what you read, you can Buy Me a Coffee!