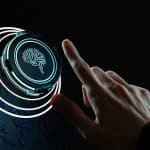 Network management and security should go hand in hand. However, making these services work has become more complicated and riskier due to the growth of the public cloud, the use of software applications, and the need to integrate different solutions together.
This complex network security domain requires more skilled cybersecurity professionals. But as this need becomes obvious, so does the glaring skills gap. In the UK, half of all businesses face a fundamental shortfall in cybersecurity skills, and 30 percent grapple with more complex, advanced cybersecurity expertise deficiencies.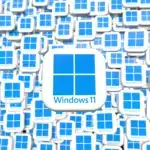 It is that time of the month again; Microsoft has released a slew of updates including the KB5032190 update for Windows 11.
As this is a cumulative update that includes security fixes, it is therefore mandatory. But the security patches, while nice, are far from being the highlight. KB5032190 is the update with which Microsoft is giving all Windows 11 users access to the new features of Moment 4, including Taskbar changes and Windows Copilot.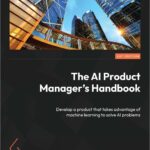 The AI Product Manager's Handbook is for people that aspire to be AI product managers, AI technologists, and entrepreneurs, or for people that are casually interested in the considerations of bringing AI products to life.
It should serve you if you're already working in product management and you have a curiosity about building AI products.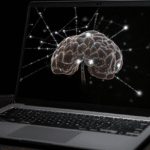 With the rapid proliferation of Generative AI (GenAI), developers are increasingly integrating tools like ChatGPT, Copilot, Bard, and Claude into their workflows. According to OpenAI, over 80 percent of Fortune 500 companies are already using GenAI tools to some extent, whilst a separate report shows that 83 percent of developers are using AI-tools to speed up coding.

However, this enthusiasm for GenAI needs to be balanced with a note of caution as it also brings a wave of security challenges that are easily overlooked. For many organizations, the rapid adoption of these tools has outpaced the enterprise's understanding of their inherent security vulnerabilities. This would yield a set of blocking policies for example, Italy had at one point this year completely blocked usage of GPT, which is never the answer.
This misalignment could not only compromise an organization's data integrity but also impact its overall cyber resilience. So, how should AppSec teams, developers, and business leaders respond to the security challenges that accompany the widespread use of GenAI?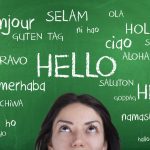 New technologies debut almost every day. This constant barrage of novel tools creates a perpetual cycle of overshadowing -- someone is always introducing a new technology that eclipses the previous innovation, and then something even newer comes out, and the cycle repeats itself. However, OpenAI's ChatGPT broke that cycle.
Since ChatGPT's debut in late 2022, the generative AI tool has exploded in popularity. It took just two months for the platform to reach 100 million users, a speed that shattered the previous record for fastest-growing app. The creators of ChatGPT expect the tool to generate $200 million this year and project that number will grow to $1 billion next year. Other businesses, like Google and Grammarly, are taking note. Both of these organizations have developed their own generative AI tool to enhance their business operations.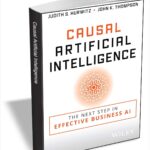 In Causal Artificial Intelligence: The Next Step in Effective, Efficient, and Practical AI, a team of dedicated tech executives delivers a business-focused approach based on a deep and engaging exploration of the models and data used in causal AI.
The book's discussions include both accessible and understandable technical detail and business context and concepts that frame causal AI in familiar business settings.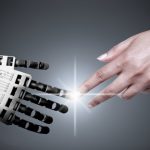 A new survey from Snow Software reveals that 72 percent of IT leaders believe their organization will be using more AI in the next two to three years.
The poll of 800 IT leaders from the United States, United Kingdom, Germany and Australia set out to assess how IT decision makers' priorities have shifted over the past 12 months and outline their top areas of focus as they head into the new year.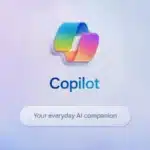 Windows Copilot has been available to users of Windows 11 for a little while now, as Microsoft continues its march into the world of artificial intelligence. Now it seems that the company is looking bring the AI-powered assistant to Windows 10 as well.
This is, in some regards, a little surprising -- particularly given the age of Windows 10. But there are still over a billion Windows 10 users out there, so it makes a lot of sense for Microsoft to tap into this to extend the userbase for Copilot.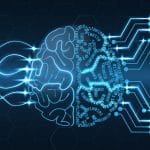 Data science and AI leaders are rushing to accelerate new technology adoption. According to Forrester, generative AI alone will see an average annual growth rate of 36 percent for the next seven years, taking 55 percent of the AI software market. The analyst firm also estimates that by 2030, $79 billion will be spent annually on specialized generative AI applications and $42 billion will be spent annually on generalized generative AI use cases.
Even if Forrester is off by a few billion dollars, moving fast is still critical to achieving success, but so is having an optimal AI strategy. Leaders must ensure that practitioners have the technology they need to innovate. At the same time, they must ensure innovation does not exceed budgets or introduce new risks.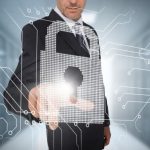 A new report from Vanta shows 67 percent of businesses say they need to improve security and compliance measures with 24 percent rating their organization's security and compliance strategy as reactive.
The expansion of attack surfaces in a post-pandemic hybrid world, combined with shrinking teams and budgets and the rapid rise of generative AI, are fueling an urgent need for companies to improve, and prove, their security posture.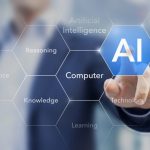 Given all the interest in AI at the moment it's no surprise that cybercriminals are keen to cash in with a rise in AI themed attacks.
One way of doing this is with a .ai domain name. An unexpected beneficiary of this is the British Overseas Territory of Anguilla which has .ai as its country code.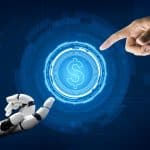 Financial market participants, including banks, insurance companies, pension funds, and hedge funds, are all actively exploring ways to leverage artificial intelligence (AI), and private equity (PE) firms are no exception.
Three areas that are showing a significant return on investment (ROI) for AI among PE firms are deal flow, investment pre-screening, and risk intelligence, because it's these areas where AI is helping them shift their window to act earlier than their peers. The private companies that PE firms invest in are simply far less transparent than public ones: There's just not as much information about them, and the information that exists is generally much harder to get.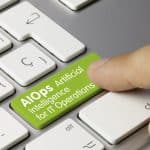 Companies have massively increased their cloud infrastructure investment in the relentless pursuit of innovation. Cloud-native apps, hybrid clouds, microservices, and serverless all enable companies to serve their customers with greater agility -- and at greater scale -- than ever before.
But the rapid adoption of these technologies has also created distributed cloud environments that are immensely difficult to understand and monitor with conventional observability tools.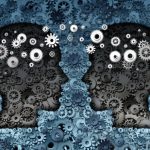 European lawmakers are plowing ahead with what could be one of the most important pieces of legislation in a generation. The EU AI Act will take a notably more proactive approach to regulation than current proposals in the US and UK. But experts have spotted a critical loophole introduced in amendments to the legislation that could expose rather than protect citizens and societies from AI risk.
In short, this loophole could undermine the entire purpose of the proposed law and it must be closed. To do this successfully, legislators need to take steps to prioritize machine identities as a way to enhance AI governance, accountability, security and trust. Time is running out.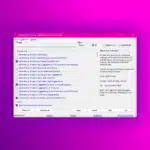 Microsoft is just one of many tech companies that people view with suspicion when it comes to privacy. Over the years, Windows has been infected with all manner of privacy-invading telemetry features and settings -- particularly in the case of Windows 11 -- and there has been a fightback from users and software developers alike.
DoNotSpy11 is a tool that empowers concerned users to protect their privacy by blocking telemetry and disabling features of Windows. Now the software has been updated, and DoNotSpy11 version 1.2.0.0 introduces full support for the latest Windows 11 23H2 and makes it possible to disable the AI-powered Copilot.