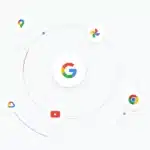 Google has announced a new online hub called Transparency Center, where it will provide information about the policies that relate to its various products and services, including AI-related policies.
The company says that in the Transparency Center, visitors can find details about the decisions and processes that resulted in certain policies, access transparency reports and more. The hub can also be used to report policy violations to Google.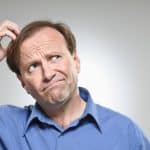 IT leaders say AI solutions will allow them to accomplish more tasks in a day (78 percent) or improve their work-life balance (70 percent).
But despite this a survey of 2,500 global IT leaders from chip maker AMD finds nearly half (46 percent) say their organization isn't ready to implement AI. Just 19 percent say their organization will prioritize AI within the next year, while 44 percent forecast a five-year timeline.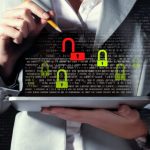 Critical infrastructure protection specialist OPSWAT has released its latest Threat Intelligence Trends survey looking at organizations to manage the current threat landscape and how to prepare for future challenges.
It finds that 62 percent of organizations recognize the need for additional investments in tools and processes to enhance their threat intelligence capabilities. Only 22 percent have fully matured threat intelligence programs in place though, with most indicating that they are only in the early stages or need to make additional investments in tools and processes.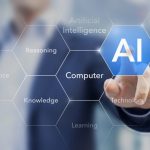 Recent developments in generative AI have led to a good deal of debate around whether jobs are at risk. Since new AI applications like OpenAI Codex and Copilot can write code, developers could be among those under threat.
We spoke to Trisha Gee, lead developer evangelist at Gradle, to find out more about how AI is likely to change the way developers work.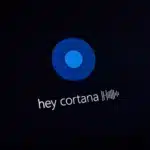 Cortana may have been Microsoft's response to Siri, but while Apple's digital assistant prevails, the Windows maker's offering has slipped into insignificance. Never much-loved by users, Microsoft's Cortana has been in its death throes for a while and now the company is finally moving on.
With the release of Windows 11 Build 25921 a few days ago, Microsoft has introduced the option to uninstall the Cortana app, and this is just the tip of the iceberg. The company had already announced plans to stop supporting Cortana in Windows as a standalone app, and that time has now come. A Microsoft Store update is also being used to forcibly deprecate the tool.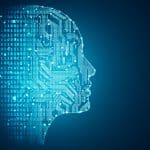 In recent years, large language models (LLMs) have revolutionized the field of natural language processing (NLP) and artificial intelligence (AI). These sophisticated models are used widely in AI solutions, such as OpenAI's ChatGPT, and have been designed to understand and generate human-like text, enabling them to perform various language-based tasks. People are incredibly excited by the potential of this technology which is poised to revolutionize how we live and work. However, to understand the true potential of LLMs, it is crucial that people know how they function.
LLMs, at their core, are neural networks trained on vast amounts of text data. They learn to predict the next word in a sentence by analyzing patterns and relationships within the training data. Through this process, they develop an understanding of grammar, syntax, and even semantic nuances. By leveraging this knowledge, these models can generate coherent and contextually relevant responses when given a prompt or query.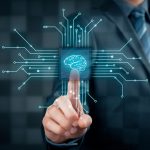 Cybersecurity has become one most crucial aspects of many organizations due to the speed at which cyber threats evolve. The "speed of cybersecurity" makes it vital to have timely and agile defense measures to detect, analyze, and mitigate cyber risks -- as it is the only way to stay ahead of attackers and protect assets in an increasingly dynamic and interconnected world. 
New technologies like cloud computing and automation have led to transformative changes in cybersecurity, though these changes weren't immediate. The use of the cloud within other IT teams advanced much faster than it did in cybersecurity departments, as security teams were hesitant to cede control to technologies in the hands of others.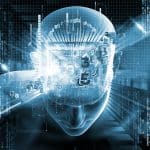 Generative AI is the big trending topic right now, and understandably is featuring prominently in the news. The popularity of platforms such as Open AI's ChatGPT, which set a record for the fastest-growing user base by reaching 100 million monthly active users just two months after launching is unquestionably on the minds of businesses globally.
These tools can increase productivity and efficiency by automating repetitive tasks and letting employees focus on higher-value work. They can foster enhanced creativity and innovation by assisting in brainstorming and ideation processes and generating novel solutions to complex problems. Today, AI's applications have already been well-documented in fields such as eCommerce, security, education, healthcare, agriculture, gaming, transport, and astronomy. The business, productivity, and efficiency gains that it provides these industries are enabling them to flourish and open up new revenue streams.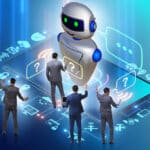 A new study of 1,000 office workers across the US and UK shows half of us already use AI tools at work, one-third weekly and 12 percent daily.
But the report from Cybsafe finds 38 percent of users of generative AI in the US admit to sharing data they wouldn't casually reveal in a bar to a friend.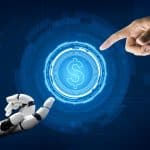 The global financial landscape is witnessing a transformation as institutions increasingly embrace the power of artificial intelligence (AI) to combat money laundering and fraud. AI's technical capabilities present an array of benefits for Anti-Money Laundering (AML) processes, particularly in its proficiencies for data analysis and pattern recognition.
Though, as AI integration gains momentum, it also brings significant challenges that demand thoughtful consideration. Issues such as limited training data and over-reliance without human supervision can have serious implications for AML efforts.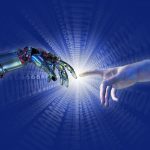 Artificial intelligence is finding its way into many areas of business. But its value depends on the quality of the training data and user prompts it receives.
Dynatrace is looking to address this with an update to its Davis AI engine that creates what it calls a 'hypermodal artificial intelligence', combining fact-based, predictive- and causal-AI insights with new generative-AI capabilities.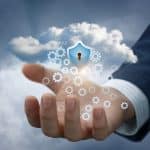 Cloud security company Sysdig is launching a new generative AI assistant specifically designed to help with cloud security.
Whereas standard AI chatbots are designed to answer a specific question using a single large language model (LLM) and stateless analysis, Sysdig Sage uses a unique human-to-AI controller that mediates user interactions with LLMs to provide more advanced, tailored recommendations.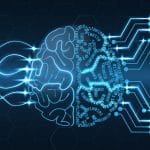 With recent AI development, we have seen the priority of big tech companies be the creation of ever-larger language models. While sheer scale does have its benefits, the escalating costs associated with training and running these massive models has become a significant obstacle, particularly for small and medium-sized enterprises. With this in mind, and as new developers enter the space, we are seeing this trend slowly shift, the focus moving away from models of scale, and now onto how AI technologies can be made accessible and affordable for everyone. 
With limited funds posing a significant challenge for smaller organizations looking to invest in AI, we could see prohibitively expensive models stifling innovation and diversity within the market. Customizing models like GPT-4 for specific business use cases currently comes with a hefty price tag, often reaching tens of thousands of dollars. Moreover, as models become more complex, long-term operational expenses soar. For instance, maintaining servers for ChatGPT can incur a staggering daily cost comfortably in the six figures. Smaller enterprises require intelligent and optimized model architectures that can compete with the capabilities of larger models at a price point consummate with their business size.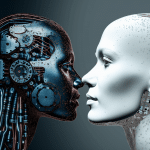 Experts reckon that over 90 percent of internet content could be AI generated by the end of the decade. But we all know that AI isn't perfect; it can introduce biases and errors.
Checking material to ensure it's suitable for the target audience is therefore essential. User experience research platform WEVO is launching a new research tool, WEVO 3.0, to ensure that AI-generated products and experiences are well received by their target human audience.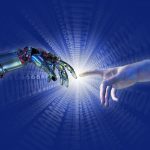 Artificial intelligence (AI) models have been generating a lot of buzz as valuable tools for everything from cutting costs and improving revenues to how they can play an essential role in unified observability.
But for as much value as AI brings to the table, it's important to remember that AI is the intern on your team. A brilliant intern, for sure -- smart, hard-working and quick as lightning -- but also a little too confident in its opinions, even when it's completely wrong.