What's stopping Apple and Samsung from settling?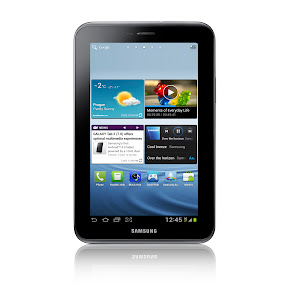 Patent settlement talks between Apple and Samsung have been planned for a while, and despite the major importance they have to both companies, it wasn't until last week that executives met to discuss whether they can agree on ending the quarrel between them. So what happened? They couldn't set their differences aside as the settlement talks have hit a bump in the road, not agreeing on each other's value when it comes to patents.
After numerous meetings in court it's clear that settlement is the best option, but the companies haven't yet arrived at a compromise, and the two companies' other legal disputes haven't been put on hold, as Apple is still trying to resolve an issue it has with Samsung in a San Jose federal court on July 30.
Apple makes interesting claims, suggesting that Google may have warned Samsung about copying Apple's products, but both companies have made claims that were shot down in court or were generally unverifiable. As is often the case, this could just be a groundless accusation.
The latest issue comes from Samsung-owned FRAND patents, which, according to Apple, Samsung wants to sell at a higher cost, many times higher than what the Cupertino, Calif.-based corporation paid for licenses to other patentees. Samsung, on the other hand, claims that their price is fair and consistent with financial demands from other companies. Judging by statements from the two companies, Apple is used to paying too little for what Samsung believes it deserves.
According to Apple, Samsung is asking for 2.4 percent of the selling price of each Apple product to cover patent licenses. Unfortunately, neither company is willing to come forward and provide comparable pricing rates of competitors.
FRAND stands for "fair, reasonable and nondiscriminatory" terms to license a patent, and despite previous outrageous demands regarding FRAND patents, there is too much at stake here. Samsung
owns the patents and they have the upper hand, but if they don't agree to reasonable terms they gain nothing valuable, which at most will be a temporary injunction until they agree with Apple on pricing.
From my perspective, it looks more like a delay tactic, but it gives Samsung a bargaining chip. According to Apple's financial results from Q1, Q2 and Q3 2012, the total revenue generated by iPhone sales alone is $63.57 billion and at the 2.4 percent asking rate Samsung would have to receive $1.52 billion from the last three quarters alone. And this applies just to the iPhone.
The iPad hasn't even been taken into account due to the two variants it sells in, (with and without cellular connectivity). Total iPhone revenue is estimated to be $150 billion and if we're to do the math on just $104.17 billion it would equate to a little over $2.5 billion, which is what Apple claims in damages for the patents used in the iPhone and the iPad; it was announced before the trial scheduled on July 30, which U.S. District Judge Lucy Koh will oversee.
Both companies are clearly trying to establish that they have the high ground, with both posting a higher net income than the $2.5 billion at stake here. Apple posted $8.8 billion net profit, while Samsung was a little bit behind with roughly $5.9 billion. If Apple wins the trial, Samsung can pay the price and still have money left. If Samsung wins the trial, let's just say that there's plenty left out of Apple's $100 billion cash reserve disclosed earlier this year.
Apple is a Samsung client, and Samsung is the second biggest player in the electronics supply chain. Both are relevant enough in today's market to not ignore each other and the Apple-Samsung relationship is only underlining the inter-dependence between the two.
So what does it mean in the greater scheme of things? Apple and Samsung may be committed to settlement talks, but there are always issues that pop up, and it seems like neither company wants to budge so they can meet in the middle. The real matter at stake is consumer choice which has been negatively affected in past clashes, the Samsung Galaxy Tab 7.7 tablet being the latest victim.
Realistically, Samsung and Apple could take turns at winning different trials and injunctions, but a realistic estimation of their value to each other could settle them before they happen.