Microsoft admits its pulled anti-iPhone ads were 'off the mark'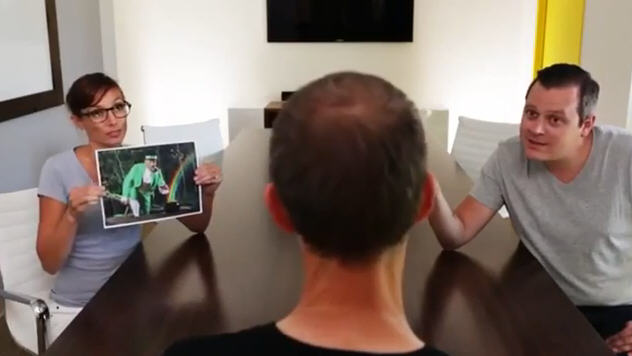 On Friday, Microsoft uploaded a series of seven videos to its Windows Phone channel on YouTube. The videos, headed "A fly on the wall in Cupertino" poked fun at the new iPhone 5s and iPhone 5c's features and were, depending on your point of view, hilarious, genius, spot-on, unfunny, pathetic, and wide of the mark.
My colleague Alan Buckingham watched them all and then started to write a story, adding all the videos for your viewing (dis)pleasure. Unfortunately, before he got to post it, Microsoft switched all the clips to private in yet another of its now frequent U-turns.
There was no reason given for the move at the time, and our request for an explanation went unanswered, but over the weekend the software giant finally issued a statement to CNET regarding its reasons for pulling the videos. The campaign "was intended to be a lighthearted poke at our friends from Cupertino. But it was off the mark, and we've decided to pull it down" a spokesman stated.
If the videos were "off the mark" surely that was the case before they were posted, and someone at Microsoft should have made the decision not to upload them in the first place, rather than making yet another embarrassing about-face following criticism (even though the videos are set in 2013, it looks as if the Apple executives are pitching ideas to the late Steve Jobs, which naturally didn't go down well with many).
My personal take is that the videos were largely harmless, and based around a decent enough idea, but ultimately they weren't very funny. If you're going to do something like this, the writing needs to be sharper, the performances spot on. It was all a bit amateurish really -- like a deleted improv scene.
You can see a new mirrored version of the main ad here and in Alan's original story.