Microsoft's Surface 2 lineup can win you over, but it won't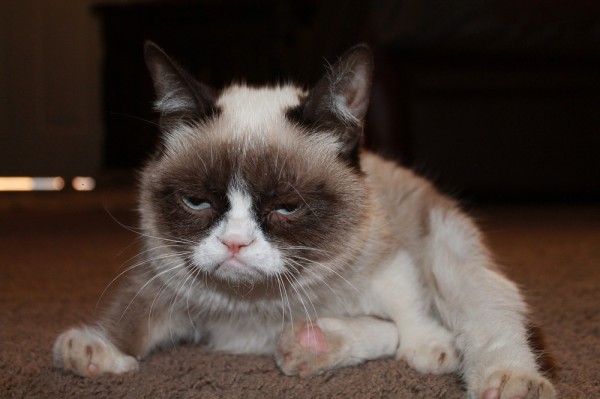 If we are to believe all the comments posted on the Interwebs by Microsoft fanboys, then the Surface lineup should have delivered two of the most popular tablets on the market and Apple and Android OEMs should have gone out of business by now. But, once reality sets in and we overlook the silly one-sided comments, people just don't care enough about Microsoft's slates -- the 4.5 percent Windows market share, from IDC's Q2 2013 report, coupled with the $0.9 billion write-off speak for themselves.
Now there's a second-generation Surface lineup which was unveiled yesterday, comprised of Surface 2 and Surface Pro 2, that quietly wants to change people's perception about Windows-based slates and their preference towards Android tablets and iPads. On paper, the new Surfaces look great. Microsoft appears to have gotten the hint -- more power, more battery life, more versatile kickstand, more accessories. The new Surface lineup is simply "more" than its predecessor. Yet I don't think many people will notice that and rush to pre-order now or buy on sales day.
The Specs
Surface 2 specs: 10.6-inch ClearType display with a resolution of 1920 by 1080; 1.7 GHz quad-core Nvidia Tegra 4 processor; 2 GB of RAM; 32 GB or 64 GB of internal storage; 5 MP back-facing camera with 1080p video recording; 3.5 MP front-facing camera with 1080p video recording; Wi-Fi 802.11 a/b/g/n; Bluetooth 4.0 LE (Low Energy); stereo speakers; dual microphones; USB 3.0 port; microSDXC card reader; HD video out port; sensors: accelerometer, ambient light, gyroscope and magnetometer and Windows RT 8.1. Microsoft quotes up to 12 hours of battery life or 10 hours of video playback. The Surface 2 comes in at 10.81 x 6.79 x 0.35 inches and less than 1.49 pounds.
Surface Pro 2 specs: 10.6-inch ClearType display with a resolution of 1920 by 1080; 1.6 GHz dual-core Intel Core i5-4200U (Haswell) processor with 2.6 GHz Turbo Boost; Intel HD Graphics 4400 graphics; 4 GB or 8 GB of RAM; 64 GB, 128 GB, 256 GB or 512 GB of internal storage; 720p front and rear cameras; Wi-Fi 802.11 a/b/g/n; Bluetooth 4.0 LE (Low Energy); stereo speakers; microphone; USB 3.0 port; microSDXC card reader; mini DisplayPort 1.2; sensors: accelerometer, ambient light, gyroscope and magnetometer; stylus and Windows 8.1 Pro 64-bit. Microsoft quotes up to 7 hours of video playback. The Surface 2 comes in at 10.81 x 6.81 x 0.53 inches and 2 pounds.
Will Consumers And Power Users Want Surface?
I said that the Surface 2 and Surface Pro 2 look good "on paper". And both devices do. Each features a faster processor and improved battery life -- two key parts in providing a great tablet experience. Microsoft also realized that its Surface 2 (previously known as Surface RT in the first generation) needs a crisper display, so the tablet received a new panel with a higher resolution, of 1920 by 1080, which brings it on par with Android tablets from last year and places it under the third-generation iPad (in terms of resolution). Except that the hardware specifications you see above are average, and not outstanding. If you want the latest and greatest in terms of hardware you might want to look at new Android tablets, iPad 4 (or the next generation, which is likely to ship around the same time as Surface 2) or a Windows-based ultrabook, running Haswell, with a touchscreen.
Of the two, the Surface 2 is aimed at consumers looking to buy a tablet for web browsing, social networking, light work and content consumption -- basically, it's still an iPad rival but without the latter's ecosystem prowess (or Android tablets' for that matter).
But, the Windows RT-based slate only excels in the work department. It comes with Office 2013 RT with Outlook 2013 RT, which provide undeniable value for those who want to actually work on their tablet. But bar Outlook 2013 RT, the same work-related functionality has been available on Surface RT as well and it didn't break any sales records -- IDC places Windows RT device shipments at just 200,000 units for Q2 2013. That's terrible.
For web browsing, both Android tablets and iPads are more attractive propositions compared to Surface 2, as each of their ecosystems offer more third-party browsers (Chrome, Dolphin, Firefox, Opera and others) with richer functionality compared to Internet Explorer 11.
As far as social networking goes, Windows Store can only tout official Foursquare and Twitter apps. Android and iOS also allow folks to use Facebook, Google+ and LinkedIn, to name a few of the most popular ones.
Some of you may argue that Surface 2 comes with better multitasking credentials compared to Android tablets and iPads. And you wouldn't be wrong, at least not completely. Lately, Android OEMs have started to pay attention to this functionality as well.
Samsung allows Galaxy Note (yes, the phablet) users to run two apps at the same time, and this extends up to the maker's Android slate flagships as well. Again, multitasking didn't really help Surface RT sales (Windows RT 8.1 will handle this better though).
When it comes to content consumption there's simply no comparison between Surface 2 and its aforementioned adversaries. Both of its popular rivals offer their users the possibility to experience a higher number of popular music and video streaming services, buy ebooks from more places and, generally speaking, do more. The reason for this is simple -- Windows Store cannot attract tier-one developers, who are waiting for a large-enough user base to create before stepping in.
Considering the above, Surface 2 looks to be, like its predecessor, highly overpriced for what it can offer. At $449, it's close in price to the 16 GB iPad 4 (which kicks off at $499) and more expensive than most Android tablets. Why would consumers choose Surface 2 over its more obvious rivals? That's a question which I struggle to answer and, judging by the Windows RT shipments for Q2 2013, so do the vast majority of tablet buyers.
Of the two new Surfaces, Surface Pro 2 is the one that will appeal most to users looking for a prosumer device, or hybrid between a laptop and a tablet. This is a niche market where, according to Corporate VP of Surface Panos Panay, Surface Pro is "the best-selling device in its class". Don't get fooled by that title. Windows tablet shipments topped 1.8 million units in Q2 2013, a number which includes those running Windows 8. It is a small part of the market -- topped 45.1 million units in total during Q2 2013 -- which Surface Pro reigns over.
If I were to choose between Surface 2 and Surface Pro 2, as a power user, I'd go with the latter any day of the week. It's undoubtedly fast (I have first-hand experience with Intel's Haswell processors and ultra-fast SSDs), flexible in terms of built-in storage and RAM capacities (the 64 GB and 128 GB models come with 4 GB of RAM while the 256 GB and 512 GB models come with twice as much at 8 GB of RAM), can now last longer than four to five hours -- Microsoft says that battery life is improved by 75 percent. That theoretically means that people could use it for seven to nine (well, 8.75 if you want to be precise) hours without plugging it in. That's great, and likely one of the highest runtimes for any Windows 8-based devices currently on the market or soon to be released.
The main problems with Surface 2 are its addressable market, which is basically the niche I mentioned above, and its pricing strategy, which makes it a direct competitor to high-end Windows touchscreen ultrabooks and Apple's 11.6-inch MacBook Air lineup that kicks off at $999 with a built-in keyboard and 128 GB of internal storage and Windows 8 compatibility via BootCamp. As Mark Wilson puts it, "Don't get me wrong... I love my Surface. But it is what it is... essentially a ***ing expensive Windows laptop" -- other consumers likely share the same feelings towards it.
Then there is the matter of internal storage, which hinders the appeal of the entry-level Surfaces. The 32 GB Surface 2 and the 64 GB Surface Pro 2 have at most 15 GB and 28 GB, respectively, of user-accessible storage. This nullifies any major advance the former may have over Android tablets and iPads, while in the latter's case it means that power users will be unable to install sizeable apps on the device. In both cases, the pricier models (64 GB Surface 2 and 128 GB Surface Pro 2) make more sense but they're also $100 more expensive.
Another issue is that users have to purchase an attachable keyboard, which should be included out-of-the-box, in order to experience Surface at their fullest, the way they're meant to be experienced. The said accessories are a key part in differentiating the two tablets from the competition, which Microsoft fails to do at the moment (maybe the company will only offer bundles at some point, at the same base prices with the tablets, but I doubt it). And, they're expensive with the cheapest model costing $119.99. That's quite a lot.
But Microsoft Does Some Things Right Too
Microsoft addressed one of my main complaints for the first-generation Surface -- lackluster initial availability. The second generation is set to be released in 22 markets initially, including Australia, Austria, Belgium, Canada, China (from November), Denmark, Finland, France, Germany, Hong Kong, Ireland, Italy, Luxembourg, the Netherlands, New Zealand, Norway, Portugal, Spain, Sweden, Switzerland, UK and US. That's a major improvement over the first generation which was only available in eight markets at first. More is better and I can only hope that Microsoft will release it in at least 100 markets by the end of the year or early 2014 at the latest.
Another thing that Microsoft does right is same-day availability for both Surface 2 and Surface Pro 2. The former generation tablets launched on different dates, with the Windows RT-based slate showing up months before its Windows 8-based sibling. That's a mistake which, thankfully, Microsoft is not repeating this time around. It's also important to note that both tablets, according to the information provided so far, will launch in the aforementioned 22 markets simultaneously. Again, it's a good approach.
Microsoft also improved the accessory ecosystem, with no more than seven devices being announced. Only four of them will be available right away, to pre-order, with the remaing three to arrive early next year (check my Surface 2 pre-order story that I linked to in the first paragraph for further information). The ones that are the most appealing to me are the Power Cover, which adds more battery life, and the Docking Station for Surface Pro, which adds extra connectivity options. There is also talk about an LTE version of Surface, which is estimated to arrive in the first half of 2014. That's also good news.
Windows Is Nice, the Lack of Apps Is Not
Apps are instrumental in making any mobile device sell well today. Killer apps are even more important. Windows Store touts more than 100,000 offerings -- the number is impressive, unless it's compared to that of Apple's App Store or Google's Play -- but not many of them are "killer" ones. And prospective buyers notice that, partly due to exposure from the tech media and partly due to their experience in running Windows 8 or Windows RT on devices they currently own. This is not an issue that will go away overnight.
Some killer titles were previously touted, like Facebook and Flipboard, but the major offerings have yet to arrive at this point. Maybe they'll come later this year, but they're certainly not available when pre-orders started in US, which is a major market, earlier today. Microsoft should have nailed the Surface 2 unveiling, by also announcing a few killer apps but it didn't. And it didn't nail the unveiling either. But I digress.
Consumers want apps on tablets, because apps are optimized for touch input while legacy software is not. I am sure that no one (well, maybe there are a few brave users out there) would like to experience the desktop Office 2013 suite on a small touchscreen. It just doesn't work and consumers will not relate to this experience. Die-hard Windows users (dare I say fanboys too) will come up with various arguments as to why apps are not instrumental to the success of the Surface 2 lineup. Well, they're wrong and the market share agrees with me.
The Surface 2 lineup has great potential -- the hardware is great, the speed is improved (well, for Surface 2 it's no longer a problem), the battery life is significantly improved -- but so far that's all that it's got going for it -- potential. Why would consumers choose Surface 2 or Surface Pro 2 over their rivals? The platform is indeed quite competent after looking through all the specs and major software benefits but the app ecosystem continues to drag it down now. Maybe tomorrow will be different, or next month, or early next year or who knows when. But the app ecosystem is not good enough now, nor will it improve significantly in the upcoming months for consumers to flock to Surface 2 or Surface Pro 2. Until that changes, the lineup's potential will not convince many to switch or buy into what's available now -- attractive Surface tablets without the perspective of popular apps in sight.