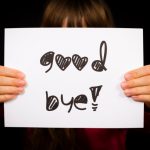 Microsoft may not have said it out loud, but it's become increasingly clear over the past couple of years that .NET Framework is on its way out. With the software giant focusing most of its attention of making .NET Core faster and beefier, its longstanding predecessor has been slowly neglected, receiving only smaller changes every now and then.
While some have argued that .NET Framework is not dead, being the only framework in Microsoft's .NET family to support desktop applications, it was only a matter of time before its younger brother would be ready to replace it. And it looks like that's going to (finally) happen this summer, when .NET Core 3.0 launches. So, now, Microsoft is bracing developers for the inevitable -- .NET Framework will indeed be put out to pasture.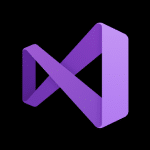 Visual Studio is not only one of the oldest IDEs around, having launched in the late-1990s, but it is also one of the most popular. Chances are, if you ask developers what they use, Visual Studio will be among the top answers. And, for good reasons: it is a mature, powerful and versatile IDE that is used across the globe to create websites, desktop software, mobile apps and games in a number of popular programming languages, like C# and C++.
And, every couple of years, Microsoft gives it a major update to add new features, refine existing ones and make it look more modern. This year is no different, as it introduces Visual Studio 2019 -- and, for the first time, a Mac version is ready to go from the start as well. Here are the biggest changes that are coming with it.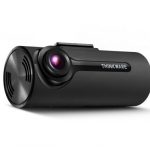 Thinkware is slowly expanding its range of dash cams to reach more consumers, with the recently-introduced F70 being one of the most sensibly-priced products in the lineup -- while still offering all the essential features we've come to expect from the company.
It's priced at around $100, which makes it very attractive for dash cam buyers on a budget. It's also got a nice design, unlike many of its competitors. Question is, how does it perform? I've tested it to find out.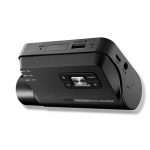 The F800 Pro is the ultimate dash cam in Thinkware's lineup. The big brother to the excellent F800 that I reviewed last year brings some nice extra features to the table, the most interesting of which is Thinkware Cloud. It's designed to be used in conjunction with your smartphone, giving you access to your car's location and notifications when someone bumps into it, among other things.
That can come in handy when you lend your car to a friend or leave it unattended in a parking lot, for instance. But there's also geofencing available, which is designed with business customers in mind (or, concerned parents, if you will). This will send a notification when the car is driven outside of an approved area.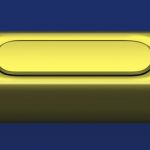 Samsung has typically unveiled new models in the Galaxy Note series towards the end of the third quarter, but this time around the South Korean maker is speeding things up.
The upcoming Galaxy Note 9 will make its public debut on August 9, during the second Unpacked event of 2018. We do not know yet when it will actually hit store shelves, but, knowing Samsung, interested buyers should be able to snag one shortly after that.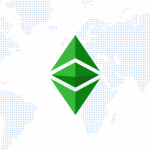 Coinbase is one of the largest cryptocurrency exchanges in the world, so when it announces plans to support a new player the news is bound to have a major impact on the market. The result is always the same: a massive buying spree, which can lead to coins posting double-digit gains in a matter of hours.
This was also the case for Ethereum Classic, which will be listed on Coinbase in the coming months. The exchange says that it will be included first on Coinbase Custody, which is where customers will be able to make deposits and withdrawals.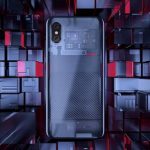 Xiaomi follows a pretty basic recipe when designing a new high-end smartphone: it has to give consumers lots more bang for the buck than the competition. So, its flagships tend to offer very similar specs to their main rivals and cost hundreds of dollars less. They do, however, lack the edge that many buyers in this segment look for: a compelling feature or benefit to make them stand out from the crowd.
The new line of flagships introduced today is different. The Mi 8 Explorer Edition, which sits above the Mi 8 and Mi 8 SE in the company's lineup, is an impressive bit of kit, packing 3D face unlock, like the iPhone X, an in-screen fingerprint sensor, which you can't get on a major rival right now, and a transparent back, which gives you a nice look at what's inside the device.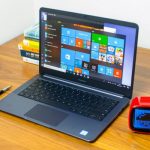 When we think about Huawei, laptops aren't the first things that cross our mind. The company's presence in this market is limited to a handful of models, though the lineup is slowly growing.
The MagicBook, which is introduced under its Honor brand, is Huawei's latest entry in the laptop scene, featuring some pretty attractive specs, like 8th-generation Intel Core i7 and Core i5 processors and dedicated Nvidia graphics in a 15-inch body.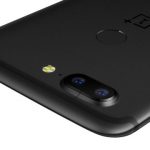 A little over a month after introducing Android 8.1 in the open beta channel, today OnePlus officially rolls out the latest Oreo version to OnePlus 5T and OnePlus 5 users across the globe. This makes it one of the few Android makers to have its latest flagships running up-to-date software.
The official build, OxygenOS 5.1.0, on top of upgrading Android, adds a couple of interesting new features and improves security, as it comes with the latest Android security patch (for April 2018). Of all the changes listed by OnePlus, only one is exclusive to the OnePlus 5T.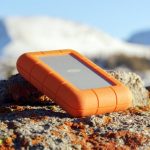 The new Rugged Raid Pro is a highly versatile portable storage device. Just unveiled by LaCie, it is designed to withstand the rough conditions of working in the field, featuring a durable shell and the option for automatic backups, but it can also be quite fast when the user wants to speed up data transfers.
How has LaCie managed it? Well, the Rugged Raid Pro, as its name suggests, can be set up in a Raid 1 or Raid 0 configuration, with the former duplicating data on a second internal drive and the latter boosting speeds at up to 240MB/s. The total capacity of the Rugged Raid Pro is 4TB, most likely achieved in a non-Raid 1 setup.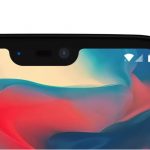 There is nothing you can do about the notch. Regardless of how you feel about it, it's here to stay. However, that does not mean that you have to look at it. OnePlus has confirmed that its upcoming flagship will give users the option to hide it.
OnePlus seems to have had a change of heart with regards to the display notch, after co-founder Carl Pei told would-be users to "learn to love [it]" just a few days ago. The company plans to introduce an option that would "black out the background" in the notification and status bars in a future update for the OnePlus 6.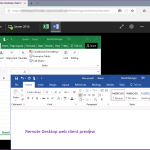 Microsoft is working on an HTML5-based Remote Desktop client to allow Windows users to control their devices from the comfort of their favorite browser. The web app was announced at the Ignite event last year and it is now finally available to test.
The Remote Desktop client is offered as a preview at this stage, and is accompanied by official documentation on how it can be set up on Windows devices. The web version is compatible with Windows 7 SP1 or Windows Server 2008R2 and newer, but it also requires a "compatible" browser as well.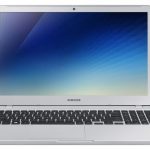 It's hard not to be skeptical of news articles you read on April 1. After all, some tech companies and media outlets do enjoy a good prank on April Fools' Day. But this announcement from Samsung does not fall into that category.
The South Korean electronics maker today announces two new laptops that will actually hit store shelves. They're called Notebook 5 and Notebook 3 and come with a premium design, 8th-generation quad-core Intel Core "Kaby Lake R" processors, and large displays.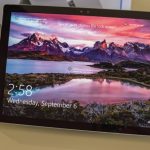 While the Creators Update roll-out was not as fast as we would have liked, things are going much better with the Fall Creators Update. The latest official upgrade to Windows 10 has quickly gained traction, reaching the vast majority of PCs running the popular operating system just five months after it's been released.
Fall Creators Update saw its usage share among Windows 10 users reaching a massive 90 percent only a few days ago, gaining five percentage points since last month, according to a new report by AdDuplex. At the time of the current update's arrival, its predecessor, the Creators Update, had a usage share of around 74.8 percent on Windows 10 while being two months older.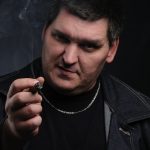 Having the option to install a custom ROM is something that many folks, myself included, love about Android. It's not something that is possible on every device running the operating system, as you may know, but on the smartphones and tablets that do support it, it can make a huge difference to the user experience.
Why? Because, if you like the hardware but you aren't getting along well with the stock distribution, chances are you will find something that works better that's been made by the community. Or, if the manufacturer ended support, you can still get newer versions of Android this way. Trouble is, Google, which has tolerated the practice so far, has decided to put a limit on how much fun you can have with it.
Mihăiță's Bio
Mihăiță Bamburic is the resident staff writer, reporting technology news from Europe. He focuses on mobile computing, covering the latest smartphones, tablets, laptops and apps. He also frequently writes editorials, analyzing companies and products that have a deep impact on consumer-facing technology.
Ethics Statement