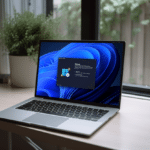 Microsoft is actively working to improve Windows 11, and this week it released a big new update to add a wealth of new features to the operating system, including Copilot, its AI-powered personal assistant.
That said, Windows 11 is still far from perfect, and has a lot of design inconsistencies that annoy and frustrate users daily. Rectify11 is a third-party tool that fixes those problems and makes the OS more usable, and it's just received a notable update of its own.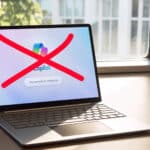 Microsoft began to roll out its latest update for Windows 11 earlier in the week, and although this update comes with over 150 changes, the biggest addition is Copilot, the software giant's AI-powered assistant.
While this is a handy feature that promises to be everything Cortana wasn't, not everyone wants AI invading their copy of Windows. Thankfully, it's easy to remove Copilot from your system.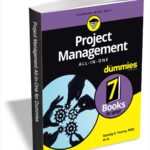 Perform Be Agile! Time-crunch! Right now, the business world has never moved so fast and project managers have never been so much in demand -- the Project Management Institute has estimated that industries will need at least 87 million employees with the full spectrum of PM skills by 2027.
Project Management All-in-One For Dummies is your ultimate go-to project management bible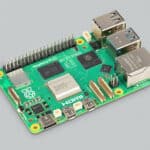 The Raspberry Pi Foundation launched the Raspberry Pi 4 four years ago now. It's been quite the wait, but a new, much faster follow up is finally here.
The Raspberry Pi 5 is described as the "everything computer" and will run at 2-3x the speed of the previous generation. It's built on silicon designed in‑house "for the best possible performance".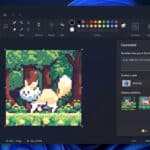 Following on from yesterday's Windows 11 update which saw the arrival of the AI-powered Copilot, Microsoft has today released a major update to its venerable Paint app.
The highlight of this new build is Paint Cocreator, an AI-powered feature that uses DALL-E technology to help users create stunning artwork simply by describing what they want in a few words.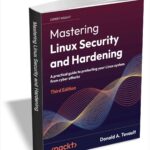 The third edition of Mastering Linux Security and Hardening is an updated, comprehensive introduction to implementing the latest Linux security measures, using the latest versions of Ubuntu and AlmaLinux.
In this new edition, you will learn how to set up a practice lab, create user accounts with appropriate privilege levels, protect sensitive data with permissions settings and encryption, and configure a firewall with the newest firewall technologies.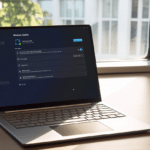 Today is a huge day for Windows 11 users, as it's when Microsoft begins rolling out a major update for the new operating system, bringing the power of Copilot to Windows, as well as other new AI powered experiences to apps.
Provided you have a device running Windows 11 version 22H2, you can install these non-security updates -- there will be more than one -- as soon as they start to roll out.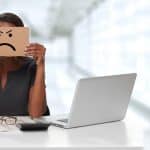 You may not have used it much -- or even been aware of its existence -- but there's a version of Gmail which Google created to run on slower connections, and older systems with legacy browsers.
This Basic HTML version of Google's email service can be reached through https://mail.google.com/mail/?ui=html. Should you try to access it, you'll be asked if you really want to use it, and provided you do, it will load for you.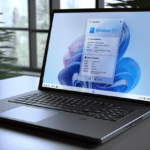 Microsoft today announced its upcoming huge update to Windows 11, with 150 new features, including -- naturally! -- Copilot, its AI assistant, which is going to be everywhere this fall.
Not everyone wants AI invading their operating system, however. Some people would just be happy with a version of Windows 11 that works and offers a decent selection of powerful features. Those people, would prefer Windows 11.2.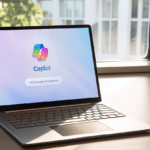 Although today's big Microsoft event was mostly supposed to focus on new Surface devices, the company devoted a lot of time to AI, which shouldn't come as much of a surprise to anyone.
Copilot, Microsoft's AI-powered companion, is coming to pretty much everywhere, including Windows 11, Bing, Edge, and Microsoft 365 Copilot. For Windows 11 users, that is huge news, and the feature is set to arrive from next week.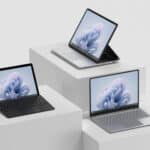 Today, at its hardware event, Microsoft took the wraps off four brand-new Surface devices aimed at end users and IT professionals.
According to Nancie Gaskill, General Manager, Surface, these new products "have been redesigned to reflect our longstanding commitment to integrating the voice of commercial customers" while also "supporting the needs of IT professionals to deploy, manage and support these devices at scale." These are the four new devices that were announced: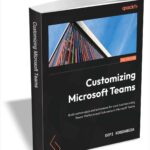 In the evolving remote working arrangement, the demand for custom Microsoft Teams apps is increasing rapidly across businesses.
If you are someone who aims to provide users with an exceptional experience through custom-built apps that adhere to industry standards and good governance, Customizing Microsoft Teams is for you! The book starts with an overview of Microsoft Teams customization and configuration prerequisites.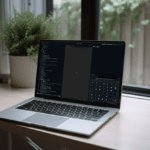 Tiling window managers (WM) provide Linux users with a way to customize a desktop environment to suit their personal preferences. Windows can be arranged to avoid overlapping and altered on the fly simply by typing in keyboard commands.
Inspired by the likes of i3 (a Linux window manager aimed at power users and developers) and Polybar (a fast and easy-to-use tool for creating status bars), GlazeWM brings this functionality to Windows, and the tool has just undergone a massive update. Version 2.0 fixes a number of problems and introduces a wealth of new features.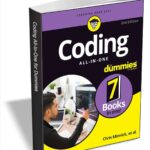 Adding some coding know-how to your skills can help launch a new career or bolster an old one. 
Coding All-in-One For Dummies offers an ideal starting place for learning the languages that make technology go. This edition gets you started with a helpful explanation of how coding works and how it's applied in the real-world before setting you on a path toward writing code for web building, mobile application development, and data analysis.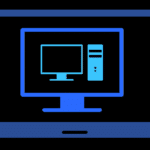 It's been a decade since the Internet Archive first began offering software that you could run in your browser. Since then, it has added new sections and games to its collection, and there are now over a quarter of a million items available to run for free.
If you haven't visited The Emulation Station in a while -- or indeed, ever -- then it's well worth taking a look. Sections on offer include Console Demos, Console Living Room, Handheld History, Internet Arcade, Software Library, and Calculator Drawer.
Wayne's Bio
Wayne Williams is BetaNews' managing editor. He has been writing about computers, technology, and the web for over 20 years now. He's written for most of the UK's PC magazines, and launched, edited and published a fair few of them in his time also. If you like what you read, you can Buy Me a Coffee!