SlingPlayer Mobile for iPhone okayed for 3G streaming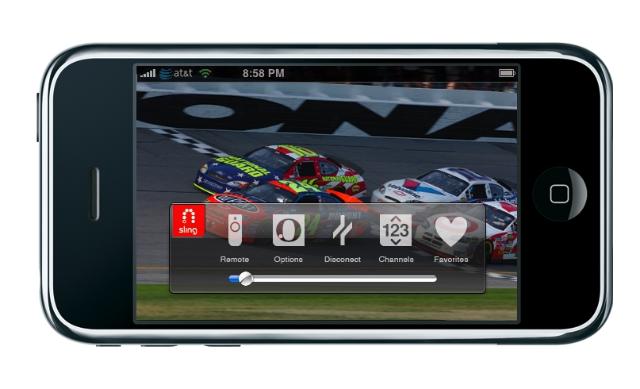 The $30 iPhone app which lets users watch content from their SlingBox "placeshifting" set top box will finally be un-crippled, Sling Media Inc <!external href="http://www.marketwatch.com/story/att-and-sling-media-collaborate-on-slingplayer-mobile-app-for-3g-mobile-broadband-network-2010-02-04?siteid=nbsh">announced this morning.
Like many other potentially bandwidth-hungry applications on Apple's iPhone, <!external href="http://www.slingbox.com/go/spm">SlingPlayer Mobile for iPhone was only cleared for use over Wi-Fi. When users wanted to watch content from their Slingbox SOLO, PRO-HD, or PRO on the go, they could only do it at a Wi-Fi hotspot. Users of the BlackBerry, Windows Mobile, Palm, and Symbian versions, meanwhile, did have 3G access.
However, AT&T has been testing the app on its 3G network since December, and has determined that it doesn't consume too much bandwidth, so it won't pose a threat to the already crowded AT&T network.
"Collaboration with developers like Sling Media ensures that all apps are optimized for our 3G network to conserve wireless spectrum and reduce the risk that an app will cause such extreme levels of congestion that they disrupt the experience of other wireless customers," Ralph de la Vega, president and CEO, AT&T Mobility and Consumer Markets, said in a formal statement today. "Our focus continues to be on delivering the nation's most advanced mobile broadband experience and giving our customers the widest possible array of mobile applications."
SlingPlayer Mobile has existed <!article id="1148662183">since late 2006 and demanded a minimum download speed of 112-120 Kbps to view streaming television. The iPhone app was released in 2008 and required a connection of at least 256 Kbps.
Sling Media has not yet announced how the minimum connection requirements have changed for the iPhone application.