Windows Phone rumors ramp up in advance of Mobile World Congress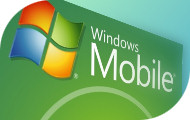 The Mobile World Congress in Barcelona next week looks like it will play host to the usual range of exciting announcements in the mobile devices and software field. Based on the continued appearance of enticing rumors, Microsoft's Windows Phone platform looks like it will be one of the main attractions this year.
At 9:00 A.M. Eastern Standard Time, CEO Steve Ballmer is expected host a press conference unveiling the latest Windows Mobile developments, which could be anything from the official announcement of <!article id="1265121382">Windows Mobile 6.5.3 to the launch of Xbox Live-enabled games on Windows Mobile to <!article id="1265055632">a so-called "Zune Phone."
<!external href="http://www.reuters.com/article/idUSN1223440920100212?type=marketsNews">Reuters today cited anonymous sources who said the announcement will be "new mobile phone software," an aggravatingly vague description, which The Wall Street Journal tightened up into "Windows Mobile 7," which it says will resemble the Zune HD's interface, but all signs seem to be pointing elsewhere.
Microsoft <!article id="1263586701">assured us last month that its user-friendly, non-legacy mobile operating system was NOT Windows Mobile 7, and a report from Bloomberg today eliminated its mention of Windows Mobile 7 <!external href="http://www.businessweek.com/news/2010-02-12/microsoft-bets-on-software-upgrade-to-fight-iphone-update1-.html">in favor of "The renamed Windows Phone operating system."
A new version of Windows Mobile that concentrates on media and entertainment instead of business functionality would no doubt be welcome in the new consumer-driven smartphone market, and many would say it's long overdue from Redmond.