Microsoft unveils KIN, the Sidekick for the 2010s

Microsoft today debuted a whole new Windows Phone experience developed in conjunction with Sharp called KIN.
Billed not as a smartphone, but as a "social phone," KIN is like the Sidekick/hiptop concept updated to fit a lifestyle based around constant social media use, which is made up of four components:
The Device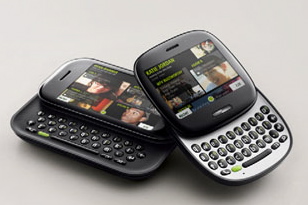 Microsoft debuted two KIN devices today, simply called KIN One and KIN Two, both made by Sharp. One is a square-shaped touchscreen QWERTY slider with a 5 megapixel video camera and 4 GB of non-exapandable memory. Two is a more traditional landscape (480x320) touchscreen slider with an 8 megapixel camera capable of 720p video, and ships with 8 GB of storage. Like the Zune HD, both devices run on Nvidia's Tegra platform.
The UI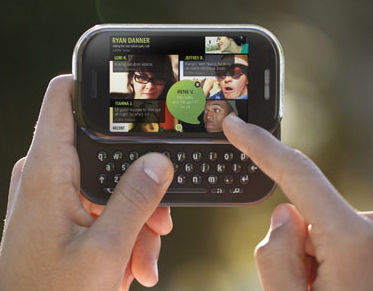 The KIN user interface follows the design ethic Microsoft debuted with Zune and Windows Phone 7: big pictures, simple, easy-to-read text, and smooth animations. The home screen is called "KIN Loop" and is actually very similar to Motorola's MotoBLUR for Android. It takes all of the user's favorite feeds and makes them available in real time. Rather than keep all of the social networks as separate apps, they're actually integrated into the phone, so contact information from all the different sites is kept in the user's native address book.
Social Sharing
Since it's meant to be a device for people who frequently share photos, videos, and status and location updates, KIN adds a drag-and-drop social media sharing as a central part of the UI. Called "The Spot," a small green circle permanently lives at the bottom of the screen and takes whatever content you drag onto it and funnels it to your various social networks, or lets you share that content via MMS or e-mail.
100% Content Backup
KIN Studio is one of the more impressive features of Microsoft's new device family. Any content from the phone -- photos, messages, videos, and such -- is automatically backed up, chronologically logged, and geotagged in this Silverlight-based Web app.
All these things put together make up the foundation of KIN, but there is much more Microsoft stuff included. The first two KIN phones are also the first two real "Zune Phones;" that is, they include access to the Zune Marketplace and Zune Pass subscriptions, as well as Zune-powered music, and video and FM radio playback. Additionally, Local search, Web Search, and RSS functionality are all powered by Bing.
Though a video in the KIN presentation briefly showed a folder called "Xbox," we were informed that there is no Xbox Live integration with KIN as there will be with Windows Phone 7.
Pricing of the Kin One and Kin Two have not yet been announced, but they will be available in May on Verizon Wireless in the United States, and some time "this autumn" on Vodafone in the UK, Germany, Italy, and Spain.