Microsoft says Kinect sales steady: more than 100,000 units per day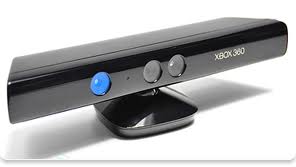 Microsoft on Monday announced that Kinect, the sensor attachment for the Xbox 360 that supports motion-based controls, has been sold to more than 2.5 million customers worldwide in just 25 days.
"We are thrilled about the consumer response to Kinect, and are working hard with our retail and manufacturing partners to expedite production and shipments of Kinect to restock shelves as fast as possible to keep up with demand," said Don Mattrick, president of the Interactive Entertainment Business at Microsoft.
Sales of the Xbox 360 attachment have remained relatively steady since its introduction on November 4th. Ten days after it launched, Microsoft announced that it had already sold one million units and <!article id="1289940144">said it expected to sell 5 million during the holiday season. Today, the company repeated its belief that it would reach that goal.
Worldwide sales of the PlayStation Move, Sony's attempt at motion-based gaming, haven't been presented as a single figure. In late October, Sony Computer Entertainment of America (SCEA) president and CEO Jack Tretton said one million units sold in its first month of availability. Earlier in the month, Sony Computer Entertainment Europe (SCEE) CEO Andrew House said 1.5 million Move units sold in its first month on the European market.
Both <!article id="1243886851">Microsoft and <!article id="1243977393">Sony introduced their motion gaming controller concepts at the Electronic Entertainment Expo (E3) 2009, with the intention of delivering an experience superior to the Nintendo Wii, the innovator in motion gaming whose lifespan is expected to be somewhat shorter than the 360 and PS3 due to its weaker processor, limited storage, and lack of high-definition graphics.
Even though the Nintendo Wii has been available for four years, Nintendo of America President Reggie Fils-Aime today said about 600,000 consoles sold between November 21 and 27.