Steve Jobs: A remarkable life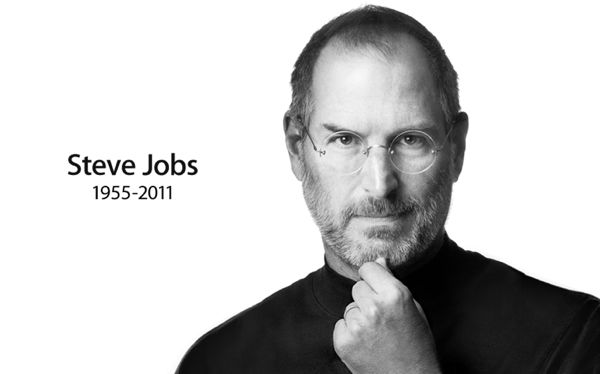 "For the past 33 years, I've looked at myself in the mirror every morning and said if today were the last day of my life, would I want to do what I am about to do today? And whenever the answer was no for too many days in a row, I know I need to change something."
--Steve Jobs, 2005
Steven Paul Jobs, co-founder and former CEO of Apple Computer died on October 5, 2011 from complications related to cancer, He was 56 years old.
Jobs will be remembered as one of the most driven and charismatic figures in consumer technology, whose vision of personal computing has had such a resounding impact that nearly everything Apple did under his supervision served as the yardstick by which all other consumer technology was measured.
Adopted as an infant by Paul and Clara Jobs, Steve graduated from Homestead High School, Los Altos, Calif. in 1972. He attended Reed College in Portland, Oregon but dropped out after only one semester. Unencumbered by curriculum, Jobs sat in on classes he was interested in, including a calligraphy class he credited for creating his fervid interest in typography early in his career.
Computers
Two years after leaving Reed College, as the story goes, Jobs saw an ad in the Classified section of the San Jose Mercury News, for a video game company called Atari that said he could "have fun and make money" at the same time.
Jobs, who later developed a reputation for being somewhat arrogant and high-strung, ended up being put on Atari's night shift due to conflicts with some of his Atari co-workers.
During his time on the night shift, Jobs was put to work on a Pong-inspired arcade game conceived by Atari founder Nolan Bushnell. Jobs and his friend, Hewlett-Packard engineer Steve Wozniak, worked for four days straight and created "Breakout."
The game was released to relatively little fanfare in the spring of 1976, just about the same time Jobs and Wozniak debuted their first Apple Computer at the Homebrew Computer Club in Palo Alto, also to relatively little fanfare.
Jobs landed Apple Computer a contract for 100 units for Silicon Valley computer store The Byte Shop, and the computer company was on its way.
In 1980, after the incredibly successful follow-up to that first computer, Apple Computer went public, and the huge fanfares began. It was the single largest initial public offering since Ford in 1956.
Apple computer became the brand associated with creativity and innovation; and this year, thirty-one years after that IPO, Apple became the single most valuable company in the world, and is widely considered to be at the forefront of the "post-PC" mobile computing era.
Art and Entertainment
Jobs' pursuits in technology were always a bit more art than science, so his interests in technology have helped shape modern culture.
In the Movie world, Jobs acquired Lucasfilm's computer graphics division, Pixar in 1986. The impact this company has had on entertainment is massive.
Though it began as a financial drain for Jobs, at a time when he was no longer with Apple, every single film the group produced has become one of the highest grossing films of all time. This began with Toy Story in 1995, and continued with A Bug's Life, Monsters Inc., Finding Nemo, The Incredibles, and Cars. Walt Disney bought Pixar in 2006 for $7.4 billion, and Jobs became the biggest shareholder in Disney.
In the world of music, Apple's iPod became the dominant portable media player in the 2000's, and its music organization and distribution software iTunes became one of the most widely downloaded pieces of software, effectively helping turn the sale of .mp3s into a legitimate business.
Jobs' influence on American culture has been profound. The effects of his personal taste for business and design are as immense as they are immeasurable.
He was truly a remarkable individual.