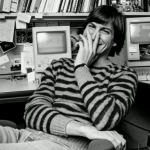 Apple Inc., the brainchild of Steve Jobs, Steve Wozniak, and Ronald Wayne, has transformed from a humble garage start-up into a global technology powerhouse since its inception on April 1, 1976. The trio's vision was to develop and sell personal computers, with their first offering being the Apple I, hand-built entirely by Wozniak and marketed by Jobs.
Introduced at the Homebrew Computer Club in Palo Alto, California, the Apple I marked the beginning of a technological revolution. Despite the company's modest beginnings, its vision was clear -- to bring an easy-to-use computer to the market. In 1977, Apple was incorporated without Wayne, who sold his share back to Jobs and Wozniak for $800. The same year, the company launched the Apple II at the West Coast Computer Faire, propelling Apple into the forefront of the burgeoning personal computer industry.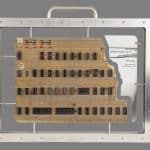 Apple famously began life in Steve Jobs' parents' home in Los Altos, California, firstly in his bedroom, before relocating to the garage.
For obvious reasons, items from the early days of what was to become to a tech behemoth are hugely interesting to collectors and a rare Apple-1 prototype, has just sold for eye-watering figure at auction.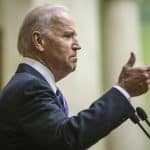 Steve Jobs is dead. The Apple Co-founder is long dead, in fact. You see, the iPhone-inventor died way back in 2011 -- more than a decade ago. And yet, President Joe Biden has decided to give Jobs an award... in 2022. Yes, really.
No, Joe Biden is not confused, nor did the current President make a mistake. Actually, the leader of the USA has intentionally chosen to bestow the late Steve Jobs with a posthumous Presidential Medal of Freedom. Even though Jobs is not currently alive, I am sure his family will appreciate the much-deserved honor.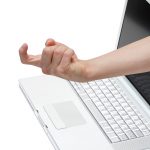 Some people have no shame. It wasn't a year ago that I was approached by an Internet scammer posing as a job recruiter for a medium-sized New England IT firm. In that case, someone claiming to be a Ms. Kirsten Lambert contacted me through ZipRecruiter's email service about a position with Belcan, LLC, and I spent several days "interviewing" for this bogus position until I finally called them out on their lies.
Now they're back. Maybe not the same scammer, but one using a similar modus operandi (you'd think these idiots would maintain a database of blown "marks," but I digress). This time around it was a direct email from a "Stephanie Serra," ostensibly from the recruiting firm SourceLast. The message indicated that they had found my resume on Hired.com and that they wanted to know if it was up to date and if I'd be available for an interview this week.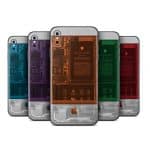 The iMac G3 is probably the most iconic personal computer of the late 90s/early 2000s. The first consumer product to be released by Apple following Steve Jobs' return to the company, it is widely recognized as being responsible for helping to turn around Apple's fortunes and show the world that computers didn't have to be beige.
These days, the design of the iMac G3 looks a little clunky, but back then it was like nothing we'd seen before, coming as it did in a range of candy colors like Bondi Blue, Grape and Tangerine.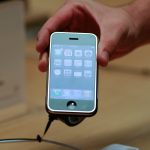 Steve was right, and I don't refer to Apple cofounder Jobs, but to an iPhone buyer I met 10 years ago today. He was among the eclectic group of people waiting outside Apple Store Montgomery Mall to spend $499 or $599 on the fruit logo company's first smartphone. The amount was outrageous at the time for a locked, unsubsidized handset. "I think this is a day that you're going to see a change in how computers, how handheld computers are done", he told me. "I think we'll look back in 10 or 15 years, and like on that day the gadget came out...it changed the game". Could anyone realistically disagree a decade later?
But you had to be a believer in June 2007, with iPhone launching on a single carrier (newly rebranded AT&T) in a single geography (USA) from a company with no cellular device experience going against hugely established competitors—with Nokia, the smartphone's inventor, standing atop the heap. By every sensible measure imaginable, Jobs and his team took nothing but risks, making Steve the customer's prediction all the more remarkable.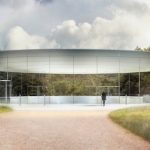 While construction of Apple's immense spaceship campus, officially known as Apple Park, will continue well into 2017, the iPhone maker today announces that the first employees will move in in just a couple of months.
In April, Apple will start moving over 12,000 people to its new 175-acre campus. The iPhone maker says that it will need more than half a year to finish this process.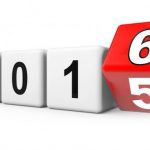 At least one reader pointed out that I somehow missed 2016 Prediction #4, so let me throw something in right here. Steve Jobs: The Lost Interview will shortly return to Netflix worldwide!
Our movie was on Netflix in the USA and Canada for a couple of years (it's still streaming on Netflix in the UK) but the North American deal ended sometime in November when rights reverted from Magnolia Pictures back to John Gau Productions. The film had already disappeared from iTunes and Amazon, etc., but we hadn't noticed because, well, Magnolia didn't bother to mention it and we're only pretending to be movie producers.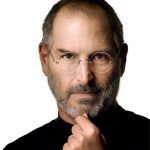 Alex Gibney's Steve Jobs documentary is available now in some theaters, on Amazon Instant Video and, ironically, on iTunes. It's a film that purports to figure out what made Steve Jobs tick. And it does a lot, just not that.
I'm not a dispassionate reviewer here. More than a year before Jobs died I tried to hire Alex Gibney to make a Steve Jobs film with me. At that point he suggested I be the director, that he'd coach me ("It's not that hard", the Oscar-winner claimed.) We talked and met but didn't come to a deal. Later Gibney decided to do a Jobs film on his own -- this film -- and he came to me for help. We talked and met but again didn't come to a deal. Nothing is unusual about any of this, but it made me eager to see what kind of movie he would make and how it would compare to the one I originally had in mind.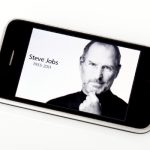 Is it a troll move, smart marketing, or something else entirely? It's not clear quite what Swatch wants to do with Steve Jobs' famous 'one more thing' line, but the Swiss watch company has grabbed a trademark on the three word phrase.
Before his death, Jobs was renowned for introducing a surprise (although frequently not so surprising) extra at the end of a presentation. Although Apple has never really exploited 'one more thing' in advertising, Swatch's new European trademark will no doubt stick in the craw somewhat.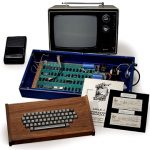 A working Apple-1 computer, sold by Steve Jobs out of his parents' garage in 1976, is to be auctioned in December, with estimates suggesting it will sell for hundreds of thousands of dollars.
Earlier this week, Christie's claimed that the machine could reach more than half a million dollars, with an auction last month seeing another Apple-1 device sell for $905,000.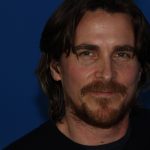 Christian Bale has been confirmed to play Apple co-founder Steve Jobs in an upcoming feature film based on Walter Isaacson's biography of the late technology icon.
Oscar winning screenwriter Aaron Sorkin revealed the news during a Bloomberg television interview with Emily Chang yesterday.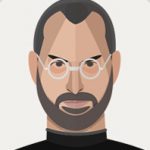 Walter Isaacson's Steve Jobs is a superb biography of the late, great co-founder, chairman, and CEO of Apple, but at 592 pages it's a bit of a hefty tome.
If you're interested in Jobs' life, but don't have the time, or inclination, to read the full book, there's always the forthcoming film adapted by Aaron Sorkin to look forward to, or -- if you just want a super quick guide -- there's this excellent infographic.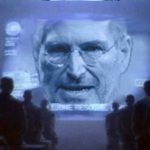 We all have friends (people we know) and friends (people we not only know but hang out with). Maybe the better contrast might be between friends and buddies. Well Avram Miller is one of my buddies. He lives down the road from me and my kids prefer his pool to ours because his is solar heated. The retired Intel VP of business development is quite a character, knows a lot of people who know people, and understands the business of technology at a level few people do. So when he wrote a post this morning predicting that Apple will clean Google's clock in search, I sat up in my chair.
Avram's thesis is that Steve Jobs felt betrayed by Google's development of Android and decided years ago to go after the soft underbelly of the Googleplex by building a superior search product called Found that Apple would have no need to monetize -- the Switzerland of search. Please read Avram's post and you'll see he claims that Steve Jobs even pre-recorded his participation in the Found launch event scheduled for sometime next year. Which of course makes me wonder what else Steve may have prerecorded?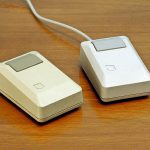 Time capsules are a cool idea, and they're something many of us put together at school. A box, tin, jar or other container to house keepsakes, momentos, favorites things and other objects that capture the zeitgeist. After 1983's International Design Conference in Aspen, Colorado, the organizer decided to create a time capsule on a larger scale -- a 13 foot pipe that looked a little like a torpedo. Into it were a range of goodies from attendees and presenters. Steve Jobs threw his Apple Lisa mouse and the capsule was dubbed the Steve Jobs Time Capsule.
The plan was to unearth it in the year 2000 -- that iconic year that was seen to hold such promise and power before it arrived -- but it was lost thanks to a combination of landscaping, poor memory and a lack of mapping. The TV show Diggers brought the capsule above ground for the first time in 30 years back in September, but video footage of the excavation has only just been released.