Court grants AT&T's request to stay T-Mobile merger trial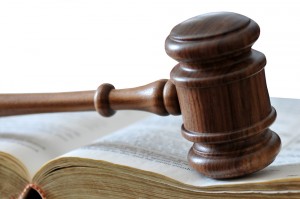 AT&T's deal to purchase T-Mobile appears all but dead. The carrier joined with the Justice Department to ask for a stay of a planned trial until mid January, which US District Judge Ellen Huvelle granted on Monday. The extra time allows for a "Plan B" to be considered, and for AT&T to "evaluate its options".
"AT&T is committed to working with Deutsche Telekom to find a solution that is in the best interests of our respective customers, shareholders and employees", the company says in a statement. "We are actively considering whether and how to revise our current transaction to achieve the necessary regulatory approvals so that we can deliver the capacity enhancements and improved customer service that can only be derived from combining our two companies' wireless assets".
A revised deal appears the only way that AT&T will be able to win regulatory approval, with the Federal Communications Commission actively working to stop the merger and the Justice Department suing to block it. US District Judge Ellen Huvelle had criticized AT&T last week for playing the system by withdrawing its application to the FCC for merger approval while it fights its case with the DOJ.
What form a new deal may take is unknown, but it seems certain that T-Mobile will need to maintain some sovereignty in order for regulators to allow it to happen. AT&T may opt to purchase T-Mobile's network assets, effectively making the nation's fourth biggest carrier a "mobile virtual network operator". It may also attempt to purchase a smaller portion of the carrier, but it likely will need to find another buyer to purchase the remaining assets.
MetroPCS and Leap Wireless have been named as possible participants in such a deal but it appears neither will be able to purchase the amount necessary to make it work. Hanging over AT&T's head is a large breakup fee -- the reason why the company is taking a $4 billion charge in the current quarter -- so something must happen, and quick.
AT&T and T-Mobile must file by January 12, 2012 to notify the court of their plans.
Photo Credit: JustASC/Shutterstock