If only Windows Phone was this popular everywhere...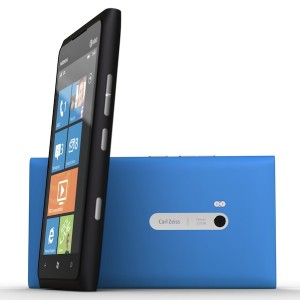 I know that BetaNews readers aren't indicative of the general population. You made that clear when answering our October 2011 browser poll you came out big time for Chrome. Google's browser is most popular among you, but really ranks third in global usage share, according to Net Applications.
Respondents to more recent poll "Microsoft Store is taking pre-orders for Nokia Lumia 900. Will you buy this Windows Phone?" answered resoundingly yes. If your responses were the measure of success, Microsoft and Nokia already would be kicking Android and iPhone butt down the hill.
Among the 1,938 responses so far, only 17.54 percent answered no. That's right. Eight out of 10 respondents say they will buy the Lumia 900. Get this: 25.85 percent have already preordered or plan to. Meanwhile, 42.98 percent plan to buy within 3 months of release. That leaves 13.62 percent buying within 6 months or longer. Stated differently: 68.83 percent of respondents will get the phone within 3 months of release or sooner.
Lumia 900 is Nokia's flagship handset running Windows Phone 7.5 "Mango". It's a handsome phone borrowing design characteristics from Symbian-based N8 and Meego-based N9 and features: 1.4GHz Qualcomm APQ8055 processor; 4.3-inch AMOLED display (yes, it's Corning Gorilla Glass), with 800 x 480 resolution; 512MB RAM; 16GB storage: 8-megapixel rear-facing camera with Carl Zeiss lens and dual-LED flash; 1MP front-facing camera; 720p video capture from rear camera and VGA from front camera; GSM 850/900/1800/1900 radio; WCDMA 850/900/1900/2100 radio; 4G LTE; Bluetooth 2.1+EDR; Stereo Bluetooth; WiFi; accelerometer; ambient and proximity sensors; gyroscope; 2 microphones; 1830 mAh battery; Internet Explorer 9 mobile; and Windows Phone 7.5 "Mango" Commercial Release 2.
This phone certainly excites many of you. Eric Raschka has used Windows Phone for 18 months:
WP7 is by far the most stable, smoothest, and most intuitive touch interface of them all. Boost the apps, add more phones/carriers, and you will have a market leader. Just watch. It is a great OS, really fun to use, great Xbox integration, the Zune player kicks ass, easy multitasking, MS Office integration; email is much more robust that iOS, it is fast (doesn't need dual core)...and with the Lumia 900 I won't go back to either the Android Mess or the iPhone limitations. And I am far from a MS fanboy.
"Just for anybody considering the Nokia Lumia 900, or Windows Phone in general, I would just like to say that Windows phone is simply amazing", Rodney Jones writes. "Ask yourself this: Does WP, and the Nokia Lumia, excite you? And, are you ready for the next big thing, or is settling for what everyone else has your thing? Windows Phone is special, and I hope that you think you are too".
BetaNews reader milkdud32:
I did order pre-order the Lumia 900, and the price made the case. I am a first time iPhone user, with a 32GB iphone 4. I love the phone, I love the simplicity, but the cost of replacing the same phone...with a iPhone 4s is ridiculous. I only have like 40 apps, and most of those are photo apps...I have AT&T and there is no 4G/LTE premium...I am good with my $30 unlimited plan, so I get the higher speeds at no extra cost...

I'm not a Microsoft fanboy or an Apple Fanboy or an Androidista, I just want a good value for my dollar. Microsoft and Nokia wins this round as far as I am concerned.
What struck me most reading comments was this: People who have lost faith in Microsoft, who want to believe in Lumia 900 and Windows Phone but can't. Stephen Ornelas answers: "No, but I really want to. I just can't bring myself to go back to windows...I really liked the feel, the look, the snappiness of this Lumia phone line; especially the Lumia 900. I want to buy this phone, I just can't, sigh, it's Windows".
I've got a faith problem, too. I want to believe in the poll results -- that somehow Microsoft and Nokia can extract a miracle from Lumia 900 running Windows Phone 7.5 CR2. But my instinct is to disbelieve, given it is an unqualified poll, likely represents a specialized segment of users and suffers the fatal flaw of every buying poll: What people say they want isn't often what they actually buy.