LightSquared future in doubt as Sprint heads for the exits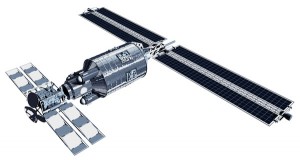 LightSquared has struggled with the issue of GPS interference for much of its existence. It is this unfixable issue which threatens the company's entire business, and has its chief backer Sprint set to yank its support as early as next week according to sources.
A March 15 deadline (with unspecified conditions) looms for LightSquared in its deal with Sprint. While the companies will not disclose the terms of the deal, it's not out of the question to expect that this had something to do with its interference issues, as well as a clear way forward. With no strategy in place, Sprint has an opportunity to cut its losses now and move on.
LightSquared's 4G network uses LTE technology that employs a hybrid system of terrestrial and satellite repeaters. The frequencies used come very close to those used by GPS systems however, and due to the fact that many GPS receivers have poor filtering have shown to cause interference that render a significant majority of current devices unusable.
Bloomberg reports that one of these conditions was getting regulatory approval for its network plans. The original deadline was in December, but got pushed back to March as the interference issue remained unresolved. At this point, there still is no solution.
Last July, Sprint signed a 15-year agreement worth some $14 billion with the aspiring 4G network operator. LightSquared was to pay Sprint $9 billion to deploy and operate the LTE network that hosts the L-band spectrum licensed to LightSquared. This negated the need for the company to build out the network itself, an expensive proposition.
If Sprint pulls out, funding dries up quickly. Combined with the fact that it looks near impossible to get regulatory approval any time soon, the entire company's future is now in doubt. The FCC says that it will block any attempt to build out the network due to the GPS issues, so LightSquared is running out of options.
Other partners have pulled out as well: Nokia-Siemens confirmed Wednesday that it halted construction of the network last year per LightSquared's request while the interference issues were rectified. LightSquared has also cut its workforce and halted some payments to partners in an attempt to keep the business afloat.
Amid all this, the upstart LTE provider is also searching for a new CEO. Following the FCC's move to block the network last month, Sanjiv Ahuja stepped down but retained his position as chairman: to date no successor has been named. In a statement at the time of Ahuja's announcement, principal investor Phillip Falcone reaffirmed the company's strategy and said LightSquared was committed to finding a resolution to its many issues.
"We are, furthermore, committed to working with the appropriate entities to find a solution to the recent regulatory issues. We, of course, agree that it is critical to ensure that national security, aviation and the GPS communities are protected", he says in a statement. "I am confident that working together, we can solve this problem and bring the American consumer the lower priced 4G wireless alternative they need and deserve".
Whether the company has the money -- or time -- left to do so is doubtful.
Photo Credit: AND Inc./Shutterstock