Who will buy Samsung Galaxy S III?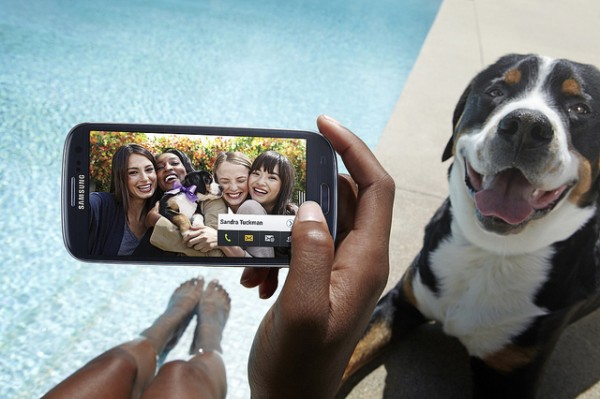 Samsung starts selling its third-generation S Series smartphone next week -- May 29, although some locales are expected to get it a day earlier (if not sooner). Our BetaNews poll, "Will you buy Samsung Galaxy S III", has enough responses -- 2,361, as I write -- to report results. Cut to the point: 36.59 percent of you won't buy the S3. At least among our tech community, there is huge interest in the smartphone, which is now available for preorders here, including Amazon.
Some of you have preordered, or will do so: 15.37 percent. Another 32.57 percent plan to order within 3 months and 9.45 percent within 6 months. Those willing to wait are likely to pay less, as national cellular carriers offer Galaxy S 3, albeit locked. The pricier, unlocked models are carrier and contract free. The poll results corroborate last week's report of 9 million preorders. In the United Kingdom, Carphone Warehouse reports strong preorder demand for the S3.
On these shores, preorder prices vary. Last week I reported $649.99 from Expansys-USA. Price today is $694.99. Either I'm dyslexic or the price jumped 50 bucks. Over at Amazon, via reseller Blutekusa, the phone is $799.99, which is more in line with the S2's debut.
A reader going by Lawrence of Arabia comments: "Yes, but I'll wait for the price to drop, just like the Galaxy Nexus". Judging by the S2, those buyers willing to extend cellular carrier contracts can expect to pay around $200. Americans ordering now should note: You won't get LTE on the unlocked phone, which doesn't support T-Mobile's HSPA+ network. You can talk but not get fast data. Those who wait, can expect fast data from whatever carrier offers the S3.
"My plan is to get the S3 upon the condition that the current specs make it into the carrier phone (or at least very similar specs)", writes Neoprimal, who should be satisfied if S2 is example. "If they don't then I'll wait and see what the next Google phone has to offer. I do prefer Google phones because of getting the updates are guaranteed, but things are changing and carrier phones seem to be getting updates on a more consistent basis at the very least".
TomasF won't buy the S3, "because it seems that Samsung and other android makers -- not to mention Google -- have no interest in implementing compliance with some of the Exchange security policies, notably the ones we use at work. Since HTC seem to be more than average interested in this and implement additional support through Sense, I went for the One X".
Reader jfplopes is considering for "right now the S3 -- and even considering the upcoming iPhone 5, I would probably still go S3 or similar Android device. And it's not because I think Android is the best thing in the world. I have both Android and iOS devices".
Jim Hi is simply satisfied with another Samsung Android: "I bought the Galaxy Nexus when it was released. It's still a very impressive phone, and I plan on keeping it for a bit longer. Many of the S3 specs are similar to the Nexus. I can't afford to buy an S3 just because it's new. Maybe I'll catch the S4! :)" Commenter tigerheartbambi's situation is similar: "I'm loving this samsung galaxy S III but too bad I already bought Samsung Galaxy Note a month ago".
"I would love this cool phone or whatever you call it.:-)", Anne Carpenter comments. "The big screen really appeals to me -- this sounds very cool!"