Meg Whitman battles to convince world that HP isn't in terminal decline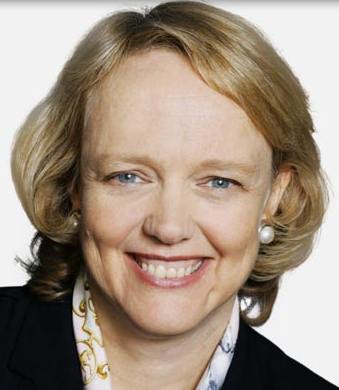 HP Discover is the company's yearly opportunity to showcase its product lineup for enterprise customers. This year's event takes on a different tone, as some people are concerned about the company's future direction and whether or not HP's best days are behind it.
HP CEO Meg Whitman took over the company last September, following mixed messages on the fate of its consumer-facing businesses and a failed mobile operating system strategy in WebOS.
This culminated two weeks ago with the announcement that HP will cut 27,000 jobs, nearly eight percent of the workforce. This turbulence has given corporate customers -- typically used to slow change and stability -- reasons to worry.
Whitman took the stage Tuesday morning in Las Vegas to allay those fears. "The kind of turmoil that HP has had at the top of the company can take a toll on company's, employees, and shareholders", she told those in attendance. That said, Whitman noted the company was taking actions to right HP's sinking ship. "HP is a remarkably resilient company".
While former CEO Apotheker signaled HP was to exit the hardware business, Whitman's on stage comments suggest the sector that makes up nearly three quarter's of HP's revenues is a key part of its future strategy. Whitman says hardware is the "foundation" for its more service-centric future.
Her words should provide some solace to investors and customers. HP must "get with the times" and wean itself off of hardware revenues. Services are far more profitable, and increasing in demand in the enterprise as the entire sector moves to the cloud. Whitman understands this while at the same time acknowledging that sectors like cloud computing are extraordinarily competitive.
That could be one of the reasons why HP has decided to stick with its hardware business for the time being. It already has a successful business here, and will provide investors with the steady stream of income they're looking for to assure them the company is in good health.
At the same time, these investors (as well as employees, who are likely shaken by last month's layoffs) are looking to see that the company is ready to meet the market demands of the future. "We are here to make it matter for you. We are aligning our portfolio to deliver what you need most", Whitman told attendees.