Apple iOS 6 launches September 19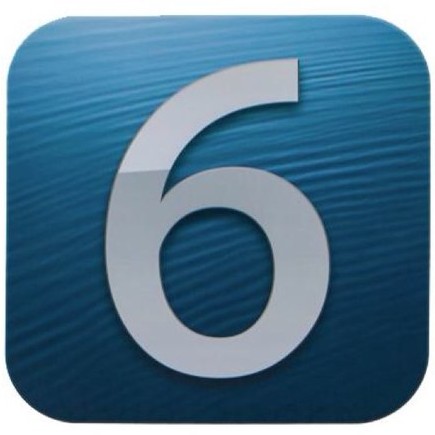 If you've got iPhone 4 or 4S, recent iPod touch or one of the two recent iPads, Apple will give you iOS 6, and you won't wait long. The Cupertino, Calif,-based company formally announced the release date, September 19, during a media event today.
New iOS 6 features include FaceTime video over cellular, Facebook integration, Passbook for buying movie tickets and other passes, shared photo streams and new maps app, among others. Apple released a developer preview in June. Perhaps most notable among the new features is Apple's homegrown maps app, replacing the one long provided by Google.
Unlike Android, iOS isn't nearly as fragmented. Manufacturers and carriers decide when to release new Android updates, and they're stingy about it. For example, based on the number of devices accessing Google Play in the 14 days prior to September 4, just 1.2 percent run Android 4.1 Jelly Bean, which is the newest version. The majority, 57.5 percent, run older Android 2.3 Gingerbread. By contrast, Apple controls updates and makes them immediately available to all supported devices.
Still, more broadly, Android eclipses iOS. In the United States during second quarter, Android share was 59 percent to 31 percent for iOS, according to NPD. Globally, Android sales share was 64.1 percent but only 18.8 percent for iOS, according to Gartner.
Some of the more notable new features in iOS 6:
1. Facebook integration. iOS 5 brought Twitter, its successor goes for the larger social network. Users will be able to share to Facebook from just about anywhere in the operating system. Take a picture, for example, and post to Facebook. However, Android offers more flexibility, by letting developers tap into APIs for sharing. So someone taking a photo can share to a much wider choice of services, such as Facebook, Instagram, Tumblr, Twitter and many others right from the camera app.
2. Maps. For the first five versions, Apple relied on Google. No longer. iOS 6 brings Apple's own app. Features include turn-by-turn navigation, real-time traffic information and flyover perspectives. Visually, based on previews, Apple delivers stunning maps and uses device sensors to provide more of a being there experience.
3. Siri. Apple introduced the "personal assistant" feature on iPhone 4S and promises it will be better (how about works at all) this round. The new Siri is more like Google Now by using capabilities like location to offer more meaningful information, such as movies and restaurants.
4. Passbook. Need to check into a flight or redeem a movie pass? Passbook can assist with both. Think of the feature as a pass and coupon manager available anytime, anywhere your iOS 6 device goes.
5. Safari. The mobile browser finally catches up to the likes of Chrome and Firefox by offering tab sync. Chrome already fully supports open tab sync across devices, something Safari users only get with this update. Say, who's copying whom?