Five great things about iPhone 5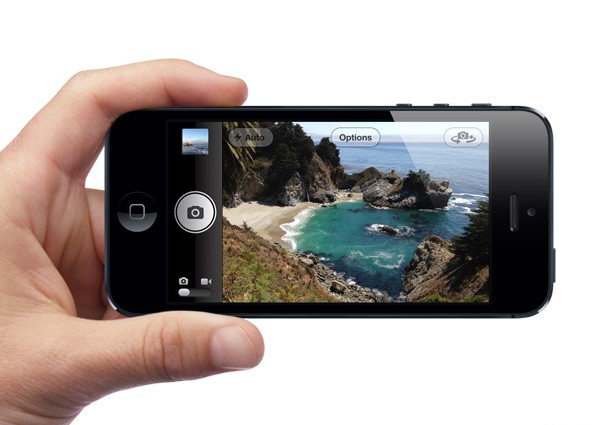 Let's be honest, iPhone 5 is evolutionary, not revolutionary. It's a clear improvement over the previous model but isn't a huge leap forward, and in some places it's just playing catch-up with rival devices.
While my colleague Mihaita Bamburic points out the downsides of the new handset, I'd highlight areas where it shines.
1. Speedier. The new Apple A6 chip is twice as fast as the old iPhone 4S's processor, both in terms of CPU and graphics performance. According to Apple, it will launch apps in around half the time. It's rumored (and we'll have to wait to see if it's true) that the chip runs ARM Cortex A15 cores, beating Samsung to the punch.
2. Larger screen. Yes, fair enough, the new iPhone's 4-inch screen isn't as big as the Samsung Galaxy S III (4.8 inches) or the Nokia Lumia 920 (4.5 inches), but still is larger than its predecessor, and in a device that's 18-percent thinner and 20-percent lighter than, too. In the hands of another company, the resized screen probably wouldn't be much of a selling point, but Apple's retooled all its apps, including iPhoto and Garage Band, to really make the most of that additional real estate, and as the old saying goes, it's not the size but what you do with it that counts.
3. LTE/4G. The phone's LTE connectivity is hugely welcome and lets you make the most of much faster speeds, provided your carrier offers it. A giant step forward for the iPhone. Yes, Samsung, which owns a large collection of LTE patents, may challenge the new phone, but it's unlikely to succeed to get the device banned.
4. Better camera. The new iPhone is much thinner, but the camera is just as good, still offering 8 megapixels and 3268 x 2448 resolution.  But it also has some great new features, including a dynamic low-light mode that can deliver up to two f-stops greater performance, combined with a new Image Signal Processor with spatial noise reduction. The camera's sapphire crystal lens cover produces clearer images and won't scratch easily. You can instantly share images on social sites using PhotoStream, plus the camera can now take panoramic shots (just like, ahem, the Galaxy Nexus), making it useful for creating cool Facebook cover photos.
5. Additional microphone. iPhone 5 has three microphones -- one built into the bottom, one at the front/top, and one at the back of the device. This helps to ensure good quality audio regardless of whether you're chatting on Facetime, using Siri or recording a video. It will also help with noise cancellation.
I'm not going to pretend iPhone 5 is streets ahead of the competition, but the new improvements do put it back in the race, and for me at least, it's a solid upgrade that will appeal to many. Plus that aluminum and glass design is really nice…