Remembering Steve Jobs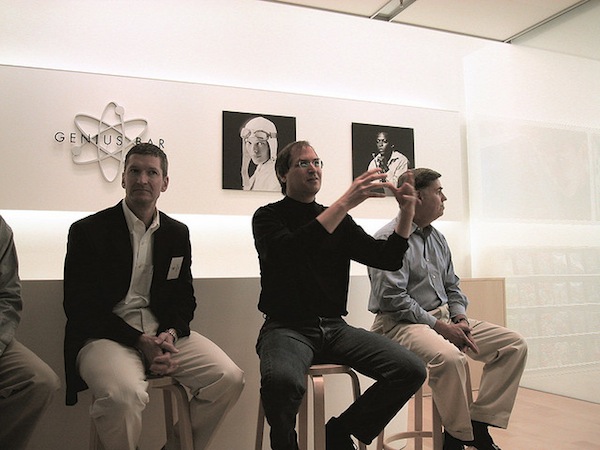 Apple's cofounder died one year ago today, and there will be plenty of headlines looking back at him and how the company he left behind performed since. I decided that the best way to remember him is to move on. Jobs is gone. At GigaOM, Eric Ogg opines: "Why the tech industry needs to let Steve Jobs rest in peace". It's good advice, and much better than stories suggesting Jobs would fire CEO Tim Cook for the iOS 6 Mapocalypse or how he would have delayed iPhone 5, among others (I've seen them this week).
It's better to focus on the living, not the dead, nor is it sensible to let his ghost haunt by way of speculation and guesswork. Move on people. Live for the moment, and plan for the future. Still, it's obligatory do something for such an iconic figure, and BetaNews has posted so many stories already. So my homage is simple: Links to a collection of our stories about Jobs written since his death.
Is there something you would like to add about Steve Jobs?
Photo Credit: Joe Wilcox (Steve Jobs and Tim cook talk to reporters before the opening of the first Apple Store in May 2001.)