5 CES 2013 pre-show announcements you should know about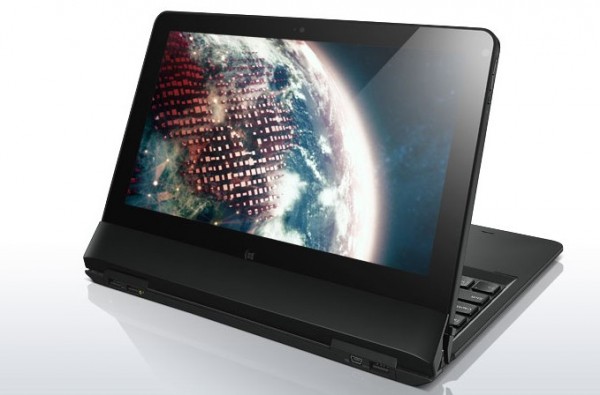 The Computer Electronics Show gathers a significant number of companies and prospective buyers alike in Las Vegas for four days starting Tuesday. However, many companies didn't wait for opening day. Which among the early birds stand out from the others?
From the plethora of pre-show announcements most are oriented towards general consumer appliances. For instance, LG's presentation emphasized 39 new driers and 72 new fridges, among super expensive OLED TVs. For a passionate technology enthusiast like myself CES is not Heaven, it's utter Hell. Still, within the literally hundreds of announcements there are some exciting products unveiled in all the pre-show madness.
nVidia Tegra 4
In the mobile space nVidia is known for the Tegra line of chipsets found in smartphones and tablets alike. At CES 2013 the Santa Clara, Calif.-based corporation unveiled the latest iteration from the series, the Tegra 4, and judging by the spec sheet it's rather impressive.
At a first glance, Tegra 4 (codename "Wayne") is a game of numbers. It is "the first quad-core application" of ARM's Cortex A15 architecture, claiming 2.6 times faster web browsing speeds and sports 72 custom GeForce GPU cores, giving the chipset "six times the GPU horsepower of Tegra 3".
Other noteworthy details include global support for 4G LTE voice and data using the Icera i500 processor, which touts increased efficiency, a smaller size and higher processing power. Unlike its predecessor device manufacturers can add support for high data speeds straight off the bat, a much-needed feature for existing mature LTE markets.
nVidia claims up to 14 hours of HD video playback on smartphones but like the previous comparisons with the older chipset there is no accompanying data to back up the claims, so take it with a grain of salt.
Acer Iconia B1-A71
Launched in June at Google I/O, the Google Nexus 7 defines the 7-inch tablet form factor. Acer looks determined to claim a piece of the pie in 2013 with the company's Iconia B1-A71 tablet. But what makes it special?
The most noteworthy piece of information is undoubtedly the price. Acer claims that the B1-A71 will be available for under $150, significantly undercutting the Nexus 7. However, unlike the latter, the former does not use a quad-core processor nor does it come with the timely Android updates Nexus devices get.
The B1-A71 sports a 7-inch display with a resolution of 1,024 by 600, a Mediatek-made dual-core 1.2GHz CPU and 8GB of internal storage. Other features include Bluetooth 4.0, a microSD card slot and Android 4.1 Jelly Bean. Considering the affordable pricing it's an attractive offering, and certainly among the stars of recent CES-related announcements.
Alcatel ONE TOUCH Idol Ultra
The Motorola Droid Razr HD and Apple iPhone 5 are two good examples of thin smartphones. The first comes in at 8.4 mm while the latter touts an even slimmer 7.6 mm in thickness. However, French telecommunications company Alcatel puts both to shame with the company's new ONE TOUCH Idol Ultra.
The ONE TOUCH Idol Ultra comes in at 6.45 mm thick. Buyers will likely notice the slim profile when coming down from a thicker handset, but the 4.7-inch HD AMOLED display, 1.2GHz dual-core processor, 8MP back-facing camera and Android 4.1 Jelly Bean will likely matter more in day-to-day use.
Alcatel did not provide further details as to the global availability of the ONE TOUCH Idol Ultra (catchy name, don't you think?), suggesting that it may only be made available in localized markets.
VIZIO 11.6" Tablet PC
Little under three months ago, traditional desktop chip maker AMD unveiled the Z-60 APU (Accelerated Processing Unit) as a competitor to Intel's Z2760 SoC (System on a Chip). Ever since it was announced the APU lurked in the shadows, until VIZIO introduced the 11.6" Tablet PC at CES 2013.
The 11.6" Tablet PC (yes, that's really its name) is designed for power users that need the extra features delivered by Windows 8 over Windows RT, namely the ability to run legacy apps -- and the slate comes with a Full HD 11.6-inch panel with a resolution of 1920 by 1080 and 10-point multitouch.
Other features include 64GB of onboard storage via a solid state drive, thickness less than 0.4 inches and weight of 1.8 lbs. The 11.6" Tablet PC also sports Microsoft's Signature Windows 8, which comes with 90 days of free support straight from the software giant and no added bloatware.
Lenovo ThinkPad Helix
What's the best method to confuse buyers? Lenovo appears to have the answer, an obvious feat judging by the description of the ThinkPad Helix - it's a mishmash of terms starting with the "premium convertible", "rip-and-flip design" and ending with "ultrabook". Lenovo, take your pick and stick with it!
The ThinkPad Helix sports an 11.6-inch IPS display featuring a resolution of 1920 by 1080, a third-generation Intel Core processor with vPro technology. Battery life is quoted at up to 10 hours and weight comes in at 835 grams. The devices features Windows 8, which allows users to take advantage of a fully-fledged operating system on the go with backwards app compatibility, and an impressive battery life for an Intel Core-based tablet.
Other noteworthy features include optional 4G LTE connectivity and NFC (Near Field Communication). The focus is obviously on business and power users, judging by the operating system onboard, the $1,499 price and design characteristics.
CES 2013 -- the Dozen kills the One?
So far the days before CES 2013 are a mixed bag. There are some appealing products unveiled, like OLED TVs, but when such products top the $10,000 mark it's quite difficult to get excited at the moment by the prospect of buying one. In-reach technology is more appealing to less-demanding consumers as well as enthusiasts and if the current state portrayed by the pre-opening day announcements is of any indication the cooler gadgets will drown in a sea of easily forgettable, announced-by-the-dozens, unremarkable products.