Converting an LG Optimus G into a Google Nexus 4? It can be done!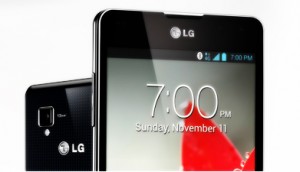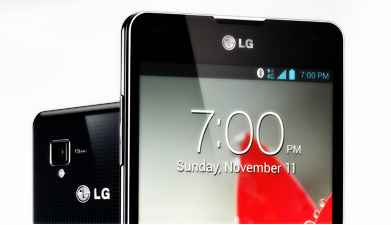 When Google unveiled the Nexus 4 in late-October, the resemblance to the LG Optimus G was quite obvious. Both smartphones are manufactured by LG and share mostly the same hardware specifications (bar the full-blown 4G LTE chip, different camera module, and extra internal storage found on LG's device). So why can't the Optimus G run software designed for the Google Nexus 4? Well, as of late, it can.
The advantages of "transforming" the LG Optimus G into a Google Nexus 4, in the software department that is, are quite clear. First and foremost, users can install various custom distributions such as AOKP Jelly Bean MR1 Build 1, CyanogenMod 10.1 or even light AOSP-based builds. Second, the LG Optimus G can actually be purchased from different carriers as well as online shops, whereas the Nexus 4 even today is out of stock at Google's Play Store -- which makes the former a suitable alternative to the latter's lack of market availability.
To make the transformation, all daring users basically have to do is download a TOT file, rename it to .bin and then flash it using LGNPST (a flashing tool designed for LG devices). Afterwards the Optimus G will, according to the developer, boot just as a Nexus 4 (even displaying the Google logo). If that doesn't happen users will need to wipe all the data using the fastboot tool from Google's Android SDK by typing in the adjacent command.
From there on a custom recovery such as ClockworkMod or Team Win Recovery Project (for the Nexus 4) will need to be used in order to install custom distributions. Fairly straightforward, but a backup should be performed beforehand. The process will change the internal partition structure on the Optimus G to the one from the Nexus 4, as to allow running custom distributions designed for the latter.
It has to be noted that there are some caveats. The 4G LTE connectivity does not work without flashing the corresponding modem, for which there are no instructions at the moment. The volume keys are inverted, the microSD card cannot be mounted and, sadly, only 8GB out of 16GB total memory is listed as available. Also, this appears to work solely for the AT&T variant of the Optimus G.
The developer who detailed the process says that the above mentioned issues will be corrected. The volume keys bug is sorted, and so is the microSD card mounting kink, with LTE "to be tested", but so far those are still listed as unfixed. Any progress is commendable, considering that the Optimus G was never intended to run Google Nexus 4 Android 4.2 Jelly Bean-based distributions.