What have investors got against BlackBerry?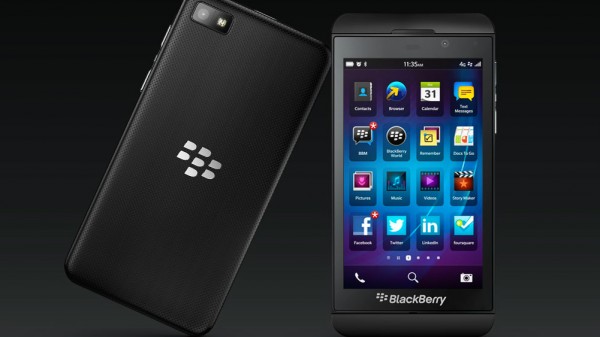 I would think that the long-anticipated BB10 platform would excite the stock market. Rather, shares of the company formerly known as Research in Motion and still listed as RIMM are down more than 26 percent from Monday's open. BlackBerry (new company name) is up about 1 percent in late-mornong trading today, but it's tiny respite from a beating that started before Wednesday's big new product reveal.
I haven't seen BlackBerry 10 up close, or the new Q10 and Z10 smartphones, but "impressed" is apt description, nevertheless. Would I switch, though, from Nexus 4 and Android? Probably not, and that is RIMM's problem -- too many people like me -- and perhaps what has legitimate investors (not pesky shortsellers) antsy. BlackBerry market share has fallen too far against Android and iOS, which, according to IDC, had 92.1 percent combined market share in fourth quarter. Once a leader, BlackBerry fights to be the far-behind third smartphone platform.
How far the mighty has fallen. Three years ago, BlackBerry's share of smartphones was 15.9 percent, according to IHS iSuppli. In 2012: 5.2 percent. For fourth quarter 2009, BlackBerry commanded 19.6 percent market share, putting it ahead of Apple (16 percent) and behind category leader Nokia (38.2 percent), according to IDC. Three years later, BlackBerry didn't even make the top 5, with Apple in second place.
"Despite the overwhelming advantages held by the opposition, BlackBerry's introductions this week will keep the company in the smartphone game -- for now", Ian Fogg, IHS iSuppli senior principal analyst, says. "The new operating system and phones increase the chances that BlackBerry can regain some of its lost market share during the make-or-break year of 2013".
But he warns: "In order to claim the title as the smartphone market's third ecosystem after Google and Apple -- a distinction now being pursued by a range of competitors -- BlackBerry needs to bring its A game in all areas. These areas range from differentiating its products, to offering compelling and reliable smartphone devices, to securing broad operator support, to creating a complete software ecosystem".
Kevin Burden, Strategy Analytics research, director sees opportunity in the two others' dominance: "Blackberry 10 is now the newest mobile platform on the market and gives Blackberry the opportunity to attract users who are feeling the fatigue set-in from five year-old platforms like iOS and Android".
Distribution means everything. In the United States, three of the four major carriers -- AT&T, T-Mobile and Verzion -- will carry BlackBerry Z10, which is good sign.
Still people, have to purchase the devices. Two days ago, I asked: "Will you buy BlackBerry Z10?" Forty-eight percent of respondents answer "No". But another 31.43 percent say they will buy the smartphone "as soon as available".
In the year since becoming BlackBerry CEO, Thorsten Heins has done an amazingly good job reviving the ailing, and core, smartphone business. The question now: Is it too late? Have Android and iOS gained too much to allow room for BlackBerry, which competes with, among other platforms, Windows Phone?
"BlackBerry 10 is a smart launch from a smart company that has marshaled its relatively modest resources effectively to create a range of next-generation smartphones that are differentiated compared to what's on the market now", Fogg says. "However, to compete with the big boys, BlackBerry will need to execute every part of its playbook perfectly during the next 12 months. If BlackBerry fails in any phase, it will be game over for the company's comeback story".