Four things that Microsoft needs to fix in Windows Phone 8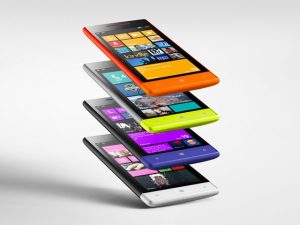 Coming from Android or iOS, Windows Phone 8 is an eye-opening smartphone operating system. It sets the bar pretty high when it comes to looks and performance -- the design is simply beautiful and refreshing, and the software responsive and fluid -- but it never really manages to outshine its main rivals. After living with the HTC Windows Phone 8X for a while, I can't help but notice glaring oversights in an otherwise solid proposition. The package is not complete.
You see, being pretty and going fast does not cut it among the fierce world of Android and iOS. Microsoft needs to take a good look around and take charge by solving the shortcomings of Windows Phone 8. Fact is, it's easy to pick faults with the immature app selection, like many journalists do, but that's more of a chicken and egg problem. What the software giant has to do is build on the current platform by offering better basic functionality, functionality that's necessary for a greater user experience.
1. Unified Notification Center
In Windows Phone 8, Microsoft's idea of notifications comes through live tiles. Live tiles are designed to offer notifications on a per-app basis, ranging from missed calls to unread email counters or weather data.
The implementation, however, is not perfect and could be unified in a single notification center, similar to on Android or iOS. The user would then be able to check out what's new in terms of notifications in a single place, instead of having to go through all the pinned tiles on the homescreen.
This would also make it far less confusing to follow through on notifications, and easier to dismiss irrelevant or non-important ones without having to open the app to see what's new. There are already rumors pointing to a unified notification center coming, so hopefully Microsoft has realized that live tiles alone simply do not cut it.
2. Revamped Personal Assistant
Android has Google Now, iOS has Siri, and Windows Phone 8 has... a fairly basic voice "assistant" that sounds like the female version of Stephen Hawking. By default it lists five commands, like "Call Chris mobile" and "Note Windows Phone 8 needs a personal assistant". I'm joking about the latter, but you get the picture.
The implementation is fairly basic, and could use some sprucing up. First of all, Microsoft has to find a better female or male voice that doesn't come from the annals of voice recognition history. Users should be able to have access to sports results, weather info and other mundane features in a more neatly organized interface without leaving the app, instead of summoning Bing every time.
It would be rather neat if the voice assistant could be used to display notifications through a voice command or answer questions, again without firing up Bing. Apps can take advantage of the voice recognition features too, but the only app that does it for me is Battery Sense. Microsoft develops the Facebook app, so why isn't there a corresponding voice command to post a message?
3. Improved Internet Explorer
Even though my heart lies with Chrome and Firefox on the desktop side, Windows Phone 8 comes with Internet Explorer as the default and I was rather surprised to see just how well it performs. It honestly bests Chrome on Android when it comes to responsiveness and speed. But it's not perfect.
First of all the tab management feature is bad. The user has to open the contextual menu, go to "tabs" and manage the opened pages from there. It's simply not ideal for easy access. For instance Chrome has a better implementation through swiping between opened tabs. I am not suggesting that Microsoft should copy Google, but a gesture seems much more appropriate for smartphones than a menu.
The software giant could also add a password manager and bookmarks and password synchronization with the desktop variant of Internet Explorer 10. It's the mobile era after all, not the 2000's.
4. Unified Search
Windows Phone 8 devices, such as my HTC Windows Phone 8X, come with a physical search button, which is rather unusual for modern smartphones but also quite useful. After pressing it, users can look up various things through Bing, but, sadly, it's constricted to online use which means that searching for local items is a no-go.
It's misleading. Instead of showing local apps, contacts, music, texts or videos, users have to open individual applications to look up various information. Windows Phone 8 would be much better served by offering a unified search app which also displays local results, all while keeping the existing functionality for in-app searches.
The Chicken and Egg Problem of Google+ and Instagram
As you might imagine, not every Windows Phone 8 owner is solely a Facebook, LinkedIn or Twitter user and many, like myself, would prefer to also have Google+ integration within the Me tile and People app. It's a normal request with more than 135 million active Google+ users within the stream alone, but one that cannot be solved by Microsoft without Google stepping in.
Then there's Instagram, which is also part of the chicken and egg problem that continues to plague Windows Phone 8. The Facebook-owned social and photo-sharing network may not be as popular as Google+, but it still has more than 90 million active monthly hipsters users who also shouldn't be neglected.
Microsoft likely cannot take charge and embrace the development of a Google+ app, but seeing as the software giant developed the Facebook app why couldn't it do the same for Instagram? Having Instagram on Windows Phone 8 would surely help its adoption level among socially active folks.