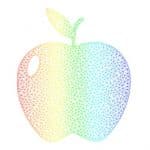 In iOS 15.4, Apple is introducing a new voice option for Siri. The latest addition is a voice that is described as being "less gendered" and is being introduced to increase diversity.
This is not the first time Apple has used its digital assistant to promote inclusivity, having previously introduced black-voiced Siri options. The company says it is giving users the ability "to choose a voice that speaks to them".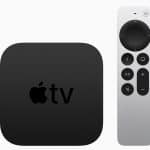 Apple TV 4K is the best media streaming box on the market, thanks to its powerful processor, large selection of apps, and tight integration with Apple's ecosystem. It hasn't been updated in years, however, so people have long been expecting a refresh.
Well, today is the day, folks -- sort of. The "refresh" of the device itself is a bit ho-hum, simply getting a faster A12 Bionic processor. While Apple TV 4K will now support higher framerates, the body and overall design remain the same. What does get a big change, however, is the much-despised Siri Remote.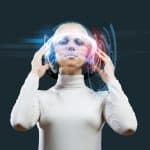 People tend to anthropomorphize their virtual assistants, assigning them personalities and physical features such as age, facial expressions and hairstyles according to research from Canada's University of Waterloo.
But giving these qualities to virtual assistants could cause people to reveal more personal information to the companies that own them than they otherwise would, says the study.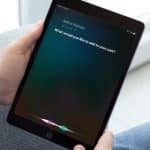 Walmart stores are fairly ubiquitous in the USA. The retailer sells pretty much everything too. For instance, in one outing, you can buy tires, a gallon of milk, and a pair of shoes. Are the stores the most clean or well organized? No, not at all. In fact, a trip to Walmart can feel like a journey to hell, but overall, they provide a passable shopping experience.
Believe it or not, some people do their food shopping at Walmart too, as many of the stores have full grocery sections, including fresh produce. While in Florida on vacation earlier this year, I even encountered a dedicated Walmart grocery store --- it only sold food. Walmart even lets you do your grocery shopping online (pickup or delivery), including by voice, thanks to its Voice Order feature. To make this feature better, Walmart has now added Siri support. Yes, you can use the voice assistant on your Apple device to add items to your online Walmart grocery cart.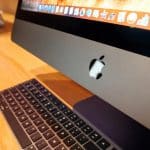 Apple is working to fix an issue that makes it possible to read portions of encrypted email in macOS after an IT specialist discovered a flaw in the way Mail's messages are handled by Siri. The problem affects macOS versions from Sierra to Catalina.
It is important to note that there are a number of criteria that have to be met for the issue to rear its head, but the fact that it is possible at all is still a concern. For a company that has just been shouting about its privacy policies, the timing is less than ideal -- particularly as Apple has been aware of the problem since July.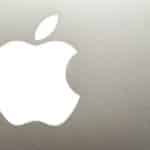 Apple only released Catalina three weeks ago, and already there is a fairly significant update available -- macOS Catalina 10.15.1.
With this release, Apple adds support for the newly announced AirPods Pro as well as fixing a number of bugs. There are also new HomeKit options, enhanced privacy in Siri, and the arrival of more than 70 new or updated emoji, including gender-neutral options.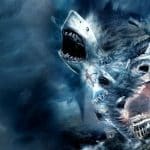 We all have them. Those days when we question our life choices. The roads not taken. The career paths followed and later regretted.
For example, why did I choose to become a quality assurance screener for Apple's Siri-equipped devices? Surely, the idea of listening to hours upon hours of random conversations, punctuated by the occasional moan/grunt or farting noise, was not at top of mind when I graduated university with a BS in CS (or was it a CS in BS)? And, of course, there's no way I could have anticipated the events that would transpire one fateful day in September 2019 -- events that would shake this seasoned writer to his very core.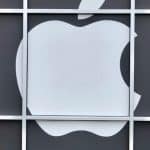 Following outcry over human "grading" of Siri recordings, Apple has issued an apology and promised that it will no longer retain recordings of interaction with the digital assistant unless given explicit permission.
The company says that "we haven't been fully living up to our high ideals, and for that we apologize". Having suspended the human grading of Siri requests, Apple is now making fundamental changes to its privacy policy saying that only Apple employees will be able to listen to recordings, as opposed to contractors, and users will have to opt in for this to happen.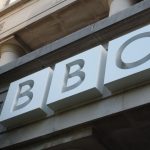 The BBC is working on a digital assistant to rival the likes of Siri and Alexa. Due to launch in 2020, the system goes by the name Beeb, and is being developed to handle regional accents better than current assistants.
The corporation has no plans -- for now at least -- to release a physical product along the lines of Google Home, as Beeb is destined to be used to allow people to use their voices to interact with online services and search for shows.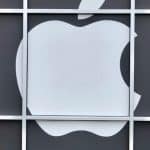 Following the revelations that Apple contractors are listening to recordings of things people say to Siri, and Google workers are manually transcribing Assistant recordings, both companies have said they will cease the practice -- at least temporarily.
Both Apple and Google were "listening in" on recordings with a view to improving their respective digital assistants, but privacy concerns have forced them to take action. But while Apple is suspending its "grading" program worldwide, Google is only changing the way it operates in Europe.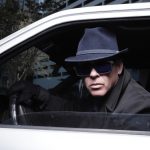 Psst! Hey you! Yeah, you! Lurking in the bushes with a camera! Sitting on the park bench with a cocked ear! Riding the subway with an eye on your fellow passengers' phone screens!
Are you tired of struggling to catch a glimpse of other people's intimate moments? Need something to fill that gaping pit of loneliness and despair you call a "life?" Well, you're in luck! Because we've got the perfect job for you!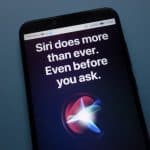 It's only a couple of weeks since we learned, for certain, that Google is listening to what people say to Google Assistant. Now -- and perhaps surprising no one -- it transpires that Siri is just as much of a privacy invasion.
Just as with Amazon and Google with Alexa and Google Assistant, Apple shares some of the recordings made via Siri with contractors with a view to improving the service. But while it may mean that Siri gets better at responding to queries, it also means that the contractors charged with "grading" Siri's performance "regularly hear confidential details" -- everything from people having sex, to people making drug deals.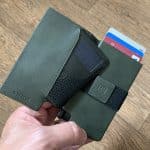 There are three things you likely never leave home without -- your wallet, phone, and keys -- and it could be devastating if you lost any of them, or had them stolen.
Ekster 3.0 launched a couple of days ago and is the world's first voice-activated smart wallet, with worldwide traceability, quick card access, and RFID protection. You can use your phone to track down the wallet should you lose it, and use the wallet to find your phone if that goes missing. (It can't help with your keys though, so take good care of those).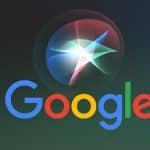 If you have an iPhone, you use Siri; if you have an Android phone, you use Google Assistant. Right? Thanks to Siri Shortcuts -- and an update from Google -- it's now easier than ever to access Google Assistant on your iPhone with a voice command.
With iOS 12, Apple introduced Siri Shortcuts giving users the opportunity to record their own voice triggers that can then be used to perform different actions. Now Google Assistant supports Siri Shortcuts, so you can access it via Siri.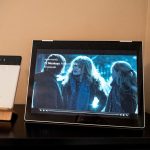 Doubt disturbed my commitment to give up the Apple Way for the Google lifestyle two months ago. Preparing to pack up my wife's 64GB white iPhone X, I was taken aback by how pretty it was. She kept the thing in a case, which protected from damage but also obscured beauty. For fleeting seconds, I wondered why switch. Product design that generates joy is another benefit—and one transcending any, and every, feature.
But the moment passed, and I boxed up her smartphone along with my 256GB black iPhone X. Google gave great trade-in values, which dispatched the hassle of reselling the devices on Craigslist. Eight weeks later, writing this post on Pixelbook, I don't regret the decision. Confession: The transition isn't quite complete, but we're getting there.