I'm a gadget lover who doesn't like smartwatches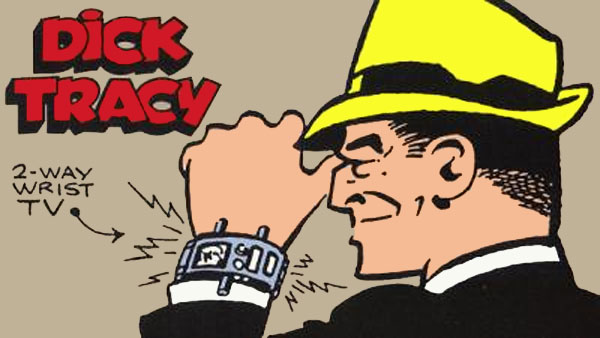 If you're the sort of person that wants to wear a smartwatch every day, then I'm sorry but we can't be friends. I should likely be polite and say the same overused line, "It's not you, it's me", but frankly I don't care for such folks to tell a blatant lie. I'm the sort of person that loves gadgets so much that I can't get enough of them at least 10 hours a day, but I draw the line at wearing one on the wrist. I'm a gadget lover who doesn't like smartwatches.
I'm not a fool nor reject the idea. I understand why someone would want to wear a smartwatch, but only on a certain occasion. I certainly wouldn't take anything but a beater climbing, hiking, playing sports, running and so on. A smartwatch might be useful there, without having the fear of scratching or ruining an expensive timepiece. But aren't there better tools for the job? And, in real-life, a smartwatch makes even less sense as it's not a replacement for anything, really, not even a real watch.
Nature Gets in the Way
The Pebble is one of the best known smartwatches on the market. The maker says the battery should last around seven days, which is decent compared to mechanical watches but not as good as quartz ones. The case is water-rated at 5 ATM (practically around 50 meters under water), which is rather unimpressive. Don't be fooled by the depth, because as any watch lover would tell you 50 meters is only good enough for a splash, and not a dive.
I know the water-proofing is just a bonus, but there are better watches suited for this job if you assume that Pebble can work for diving. As an added bonus, those watches can be better built and have a much longer battery life, like a $50 Casio. You can head into the mountains or some remote place for a week and not worry about battery life or having to carry a USB cable and charger with you. I wonder if Bear Grylls would take a Pebble in his adventures, let alone carry a smartphone or tablet for the smartwatch to work.
Not that Smart
Fact of the matter is that the Pebble is a companion device that needs a smartphone or tablet to get the best results. And, of course, there's no support for anything other than Android and iOS. This smartwatch needs another smart device to tell you and me about emails, texts, tweets, weather and other such things. Well, what's so special about that? I always carry a smartphone or tablet anyway in day-to-day life, the former of which is always as close to me as any smartwatch, and I can also use it to make calls and jot down notes, for instance.
Another problem is that Pebble and other similar gadgets connect via Bluetooth, which adds to the already poor battery life that some smartphones get. I assume for the best results a tablet should be carried at all times, of course, with a data connection. A spare charger is not out of the question either, you know just to be safe.
Friends? No, Thanks
What also bugs me is what smartwatches are marketed for. On its SmartWatch website, Sony says: "At a concert or other similar environment, it is easy to miss a call or notification. SmartWatch vibrates when something comes in. Trust it". Of course, Sony's SmartWatch only works with Android. The limited platform compatibility is a nuisance that I just don't get at this point, and this affects other brands of smartwatches as well.
Aside from the obvious -- smartphones vibrate, too -- I don't really understand why I'm at a concert and want to talk to someone over the phone or look at notifications. Unless that someone is dying -- at which point why is he or she calling me when I'm at a concert and not the emergency services? I want to be left alone and enjoy the music. Too much intrusion for my taste, on top of the usual notifications, calls and texts.
If by smart, manufacturers mean that smartwatches can bug me in smarter ways then they've succeeded in making a case for the gadgets but otherwise I'm not sold. I'm continuously trying to cut back on using too much technology in my day-to-day life because I want to function as a sane and healthy human being.
That means enjoying the music at a concert without any disruptions, talking to friends without me having to check emails on my devices or looking at a movie without having something vibrate on my hand to ruin the experience. For the very same reasons I don't want any friends with smartwatches. If someone can't enjoy heading out for a drink without having to look at Facebook messages or some tweets then that person shouldn't be heading out in the first place to, practically, waste and ruin my time.
Grandpa, What is This?
I rejoice at seeing young people like me and especially older folks wearing a good old-fashioned watch. A timepiece tells you something about its owner, be it through the brand, size, looks, movement, strap or bracelet, heritage and even age. A real watch is a powerful thing and gives someone character, even though he or she might not be the most interesting person in the world.
Don't get me wrong, a watch has plenty of technology built into it but that technology is of a different sort. We're talking about the engineering processes that go into molding a piece of metal into something that may live for many decades and be passed along for generations. I like that. I want to give my future children or grandchildren a little piece of history, something to remember me by. Can a smartwatch do that?
No, they'd think of me as an antiquated nerdy or geeky father or grandfather that gave them 50-year old technology that has no appeal, similar to handing the first Sony PlayStation in 2013 to a youngster. They're just things we'll all soon forget and throw inside a box for eternity once new gadgets take their place. On the other hand, a timepiece will still look interesting 50 years down the road from now.