Microsoft temporarily slashes Surface Pro price, following unimpressive revenues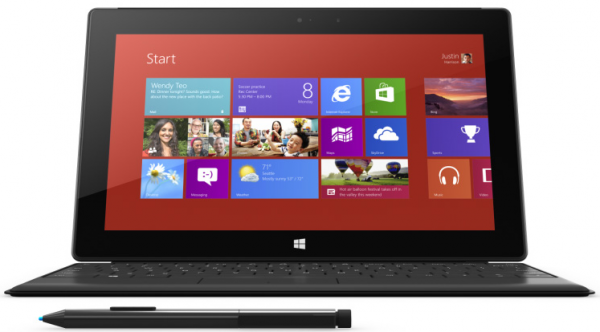 Microsoft's Surface tablet lineup is a flop. The entry-level Surface RT has failed to become an iPad killer, with most consumers choosing to buy Android-based or Apple-branded slates instead. The software giant even revealed a related $0.9 billion write off, triggered by unsold stock (up to six million units). Meanwhile, the high-end Surface Pro has also failed to attract tablet buyers, contributing to the unimpressive $853 million in revenue, that was generated by Microsoft's two-slate lineup in the company's fiscal year 2013.
Microsoft tried to turn things around for the Surface RT, by slashing $150 off its price in an attempt to lure prospective buyers. And, for a limited period of time, the software giant applies the same treatment to its Surface Pro as well, by reducing $100 off of the slate's price.
Microsoft tells me that prospective buyers from Canada, China, Hong Kong, Taiwan and the US will pay $100 less for the Surface Pro, between August 4 and August 29. The new prices are $799 for the 64 GB model and $899 for the 128 GB version (prior to the temporary price cut -- $899 and $999, respectively).
Regarding the official motivation behind the $100 Surface Pro price-cut, a Microsoft spokesperson stated the following to BetaNews:
We've been seeing great worldwide success with Surface RT pricing and keyboard-cover promotions over the past several months and are proud to offer Surface Pro at more affordable prices starting today. People who buy Surface love Surface, and we're eager for more people to get their hands on Surface and share their excitement.
The Surface Pro comes with: 64-bit Windows 8 Pro; 10.6-inch ClearType multitouch display with a resolution of 1920 by 1080; third generation Intel Core i5 processor; Intel HD Graphics 4000 GPU (Graphics Processing Unit); 4 GB of RAM; 42 Wh battery; 64 or 128 GB of internal storage; 720p cameras on the front and rear; USB 3.0 port; microSDXC card slot; Wi-Fi 802.11 a/b/n; Bluetooth 4.0 and pressure-sensitive stylus. The slate comes in at 275 x 173 x 14 mm and 907 grams.
Will you buy a new Surface Pro, following the temporary $100 discount?