Intel Compute Stick with Ubuntu finally available from next week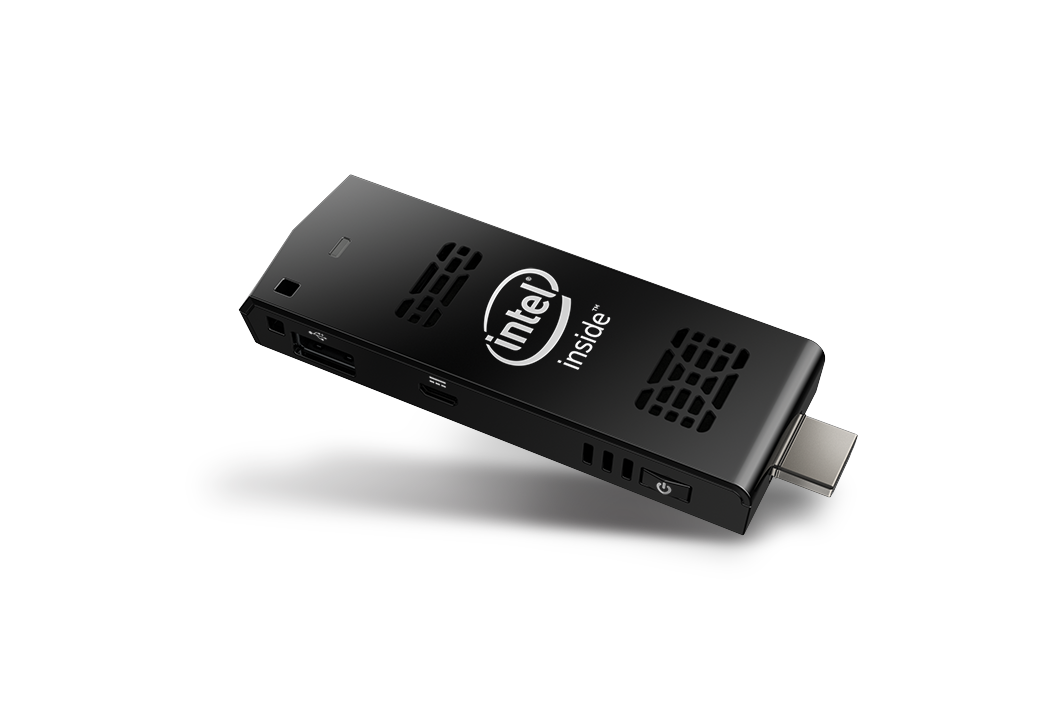 Forget desktops and laptops, the future of computing appears to be flash drive-sized sticks that you plug into a TV or screen. Quite a few companies are making these now, including ARCHOS, Lenovo and Intel.
Intel's Compute Stick, which comes with either Windows 8.1 or Ubuntu 14.04 LTS on board, was first announced six months ago, with the Windows version going on sale in April. It's taken a while, but Canonical announces the Ubuntu version will finally be available globally from next week, priced at around $110.
When the HDMI dongle was originally announced, the Ubuntu version was priced at $89 dollars, so there's obviously been a price hike since then.
To use the Intel Compute Stick you just plug it into any HDMI TV or monitor, and connect it to a wireless router, keyboard and mouse. The device has an Intel Atom quad-core processor, with 64-bit Ubuntu OS embedded.
The Ubuntu version includes 1GB of DDR3L memory, 8GB of eMMC storage, Intel HD Graphics, on-board microSD card slot, and a security notch which lets you secure the stick to objects via a cable. Specs-wise it's not as powerful as the Windows 8.1 variety which has 2GB of RAM and 32 GB of storage, but then that version is more expensive at around $149.99.
Jane Silber, CEO of Canonical said: "Consumers are looking for a more personal, flexible and cost-effective computing experience, and also looking for a choice of OS. It's great to see Ubuntu become part of the Compute Stick family. This is another example of how we're working with Intel to bring a wide range of devices to market to give as many people as possible the chance to discover Ubuntu".
You can find out more about the device at www.intel.com/ComputeStick.