Microsoft releases first major update for Windows 10 -- here's what's new (and better)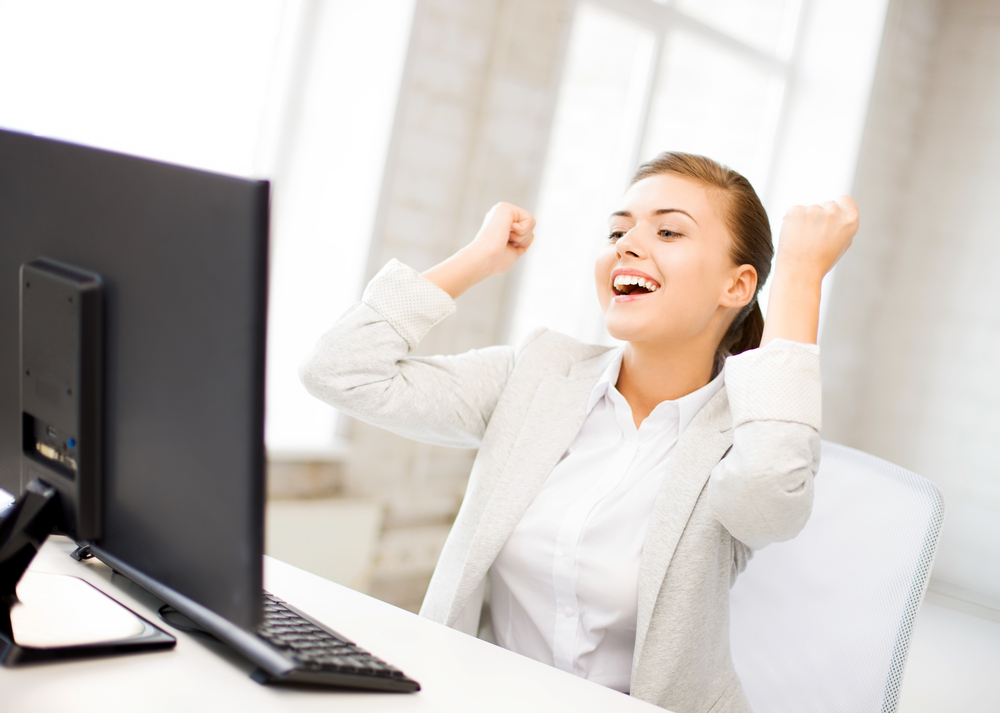 Windows 10 users have been eagerly awaiting the arrival of Threshold 2, or the November Update to give it its official name, for a while. Well, today that wait is over. Windows Insiders on the Fast and Slow rings received the update previously in the form of Build 10586, but now it's automatically being pushed to everyone.
This is a huge update, packed with new features, improvements and of course bug fixes. If updates weren't already mandatory I'd be telling you to go update your copy of Windows 10 right now (you can of course hurry things along by going to Settings > Update & Security and clicking/tapping on Check for updates.) With so much to cover, I'll keep the intro here to a minimum and crack on with talking about all the cool new stuff.
Windows 10 Activation
When installing Windows 10, or upgrading an existing operating system, you can now use a Windows 7, 8 or 8.1 key to activate it. Previously, those keys wouldn't work -- your valid Windows license had to be converted into one that worked with Windows 10, and the entitlement was stored in the cloud to allow for a clean install.
Cosmetic and Personalization Changes
Users can now add a fourth column of medium-sized tiles to the Start menu, which is a great new addition. To enable this go to Settings > Personalization > Start and select Show more tiles. There used to be a limit of 512 tiles on Start but that has now been increased to a whopping 2048.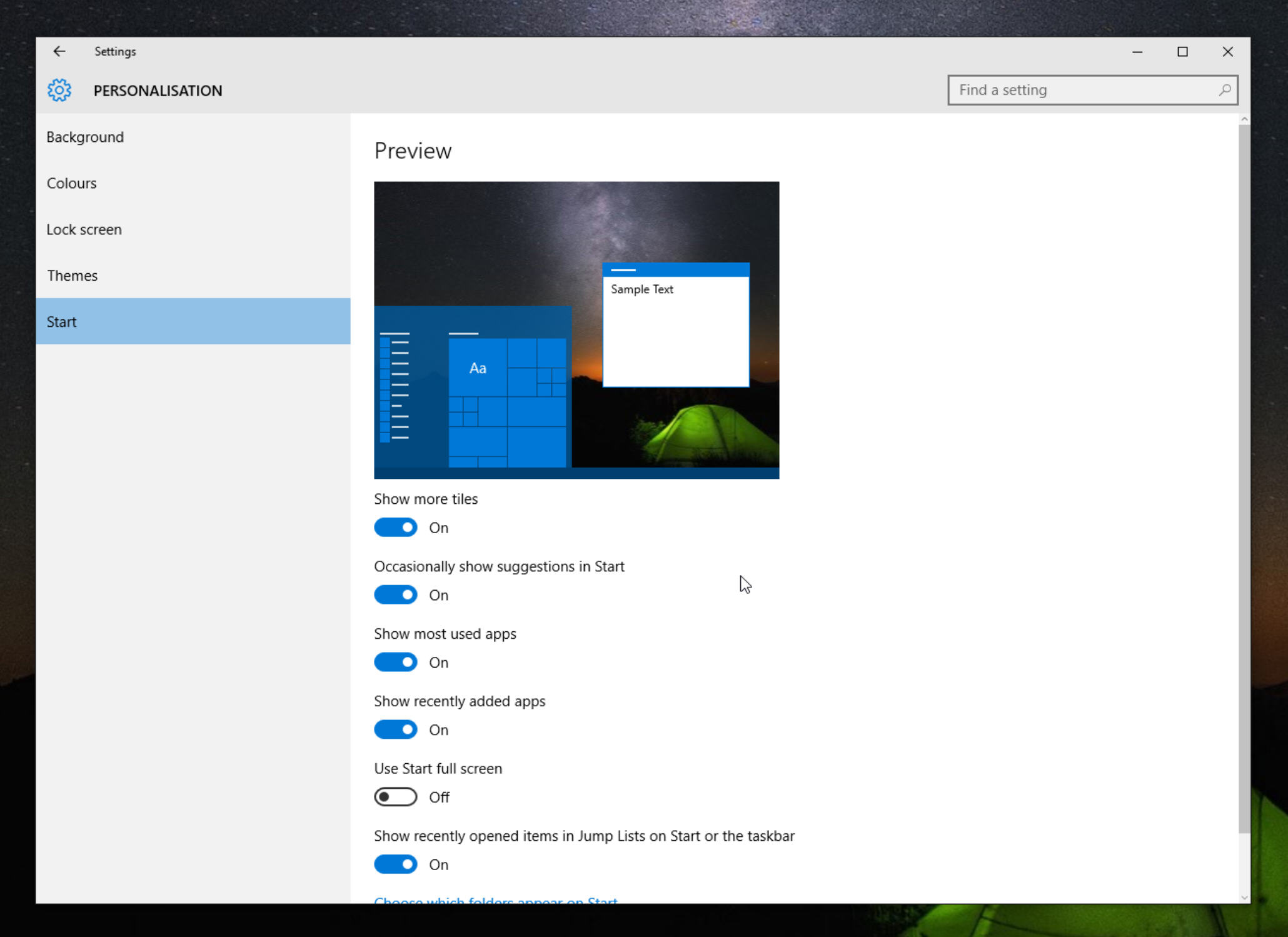 The context menu in Start has changed too. Right-click there and you'll see a nice dark menu. Right-clicking the taskbar also shows a dark context menu, which might fool you into thinking that Microsoft has managed to fix the menu inconsistencies that were to be found throughout Windows 10 originally (there were no fewer than four different context menu styles), but no. Right-click a blank area of the desktop, and you'll see a white menu. Still, we're getting there slowly. Maybe when Redstone (the next big update) arrives there will finally be a unified style throughout. Don't bet on it though.
The update also lets you change the default color scheme for the Start menu and other elements. Go to Settings > Personalization > Colors and turn on the toggle next to Show color on Start, taskbar, action center and title bar. This tweak makes title bars really stand out, and I'm a big fan.
You'll also now see app suggestions in Start, and clicking a recommendation will open it in the Store, ready for you to download. If you're not keen on this idea, you can turn off recommendations by going to Settings > Personalization > Start and toggling Occasionally show suggestions in Start.
Microsoft Edge Improvements
Edge remains very poor when compared to rival browsers such as Firefox and Chrome. There's still no support for extensions (that's likely to come in the Redstone update in 2016), which is pretty pathetic, and changing the default search engine and downloads location is still ridiculously difficult, but there are some decent improvements in this update. Performance and security have been improved for starters. You can now cast video, pictures, and audio content from Microsoft Edge to any Miracast and DLNA enabled device on your network, and there's a new Tab Preview feature which shows a thumbnail of the website when you hover your mouse over an open tab. Favorites and Reading List synchronization has been added, and HTML5 and CSS3 support has been improved.
SEE ALSO: Windows 10's growth is very slow -- Windows 7 and 8.x users reluctant to switch
Cortana Improvements
Cortana can keep better track of leisure activities, reminding you in advance about movies and other events you've booked. She is now able to intelligently understand your hand written notes too. Open up a PDF in Microsoft Edge, select some text, and right-click and you'll be able to ask Cortana to look up information about it. If you have a Windows 10 Phone you'll be able to use Cortana to send a text from your desktop. You'll also see any missed calls.
New, and Improved Apps
Skype messaging, calling and video capabilities are now baked into Windows 10 through the Messaging, Phone and Skype video universal Windows apps. Sway, Microsoft's new presentation creator, is also included by default.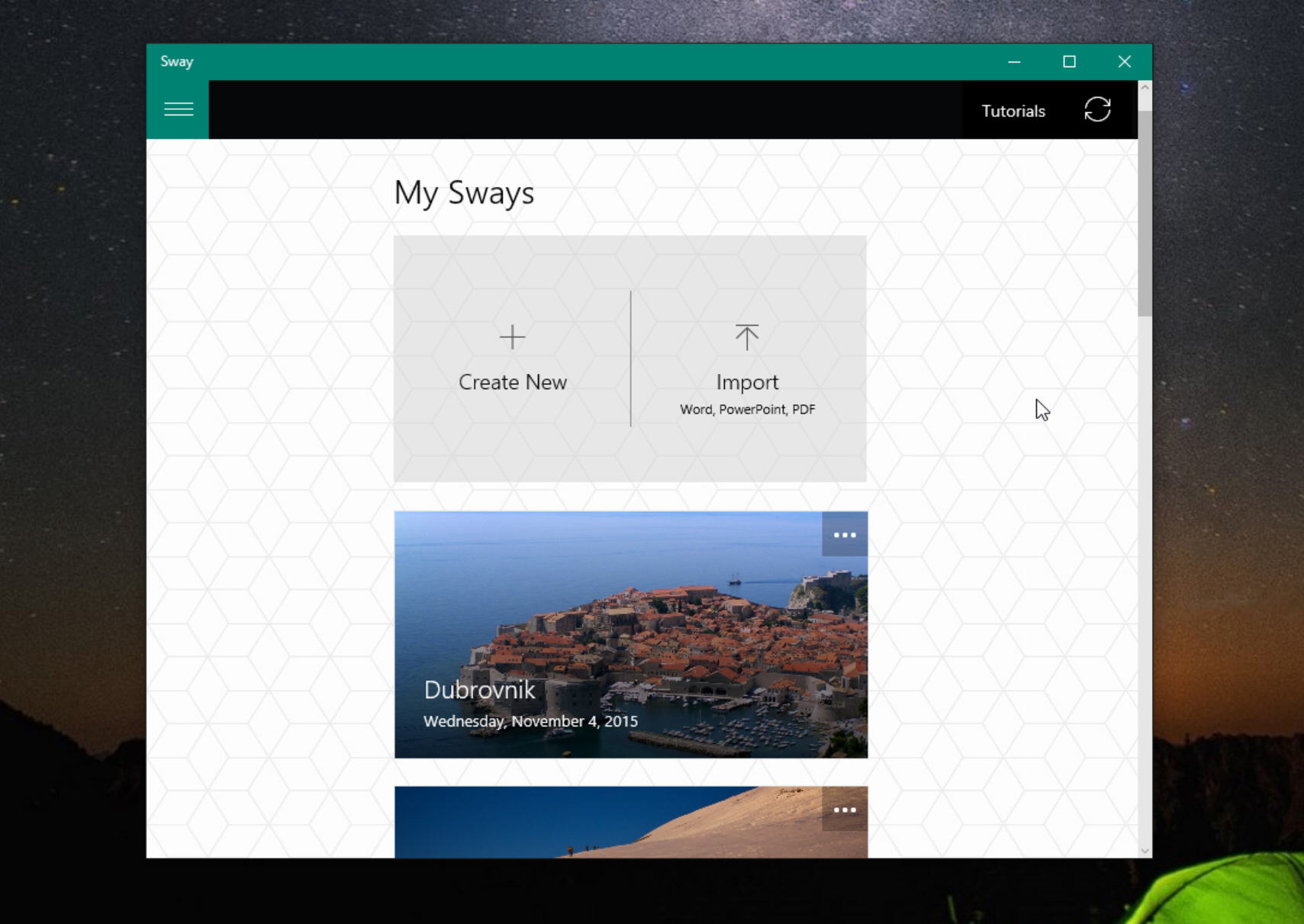 The Xbox app has been updated to make it easier to find and add Facebook friends. You can view friends' activity in real time, and compare their progress in games. Voiceover recording has been added to the Game DVR recorder. The Photos app now has a folder view, and Groove, Mail and Calendar, Store, and Maps apps have also all been updated. As a side note, new apps and games should download from the Store more reliably now.
Install Apps Elsewhere
If, like me, you don't tend to install programs (or keep personal data) on your system drive, you'll be pleased to hear that Windows 10 now lets you install apps on another drive. Go to Settings > System > Storage and change the location.
Better Memory Management
If your PC starts running out of memory, Windows 10 will now compress unused pages instead of writing them to disk. This reduces the amount of memory used per process, allowing Windows to hold more applications in RAM.
SEE ALSO: Master Windows 10 with these new 'How To' videos from Microsoft
Lock screen improvements

Windows Spotlight uses Bing images to brighten up the lock screen. It was previously only available in Windows 10 Home, but now Pro users have it too. To enable it, go to Settings > Personalization > Lock screen, and select Windows spotlight in the Background drop down box. Find out more here.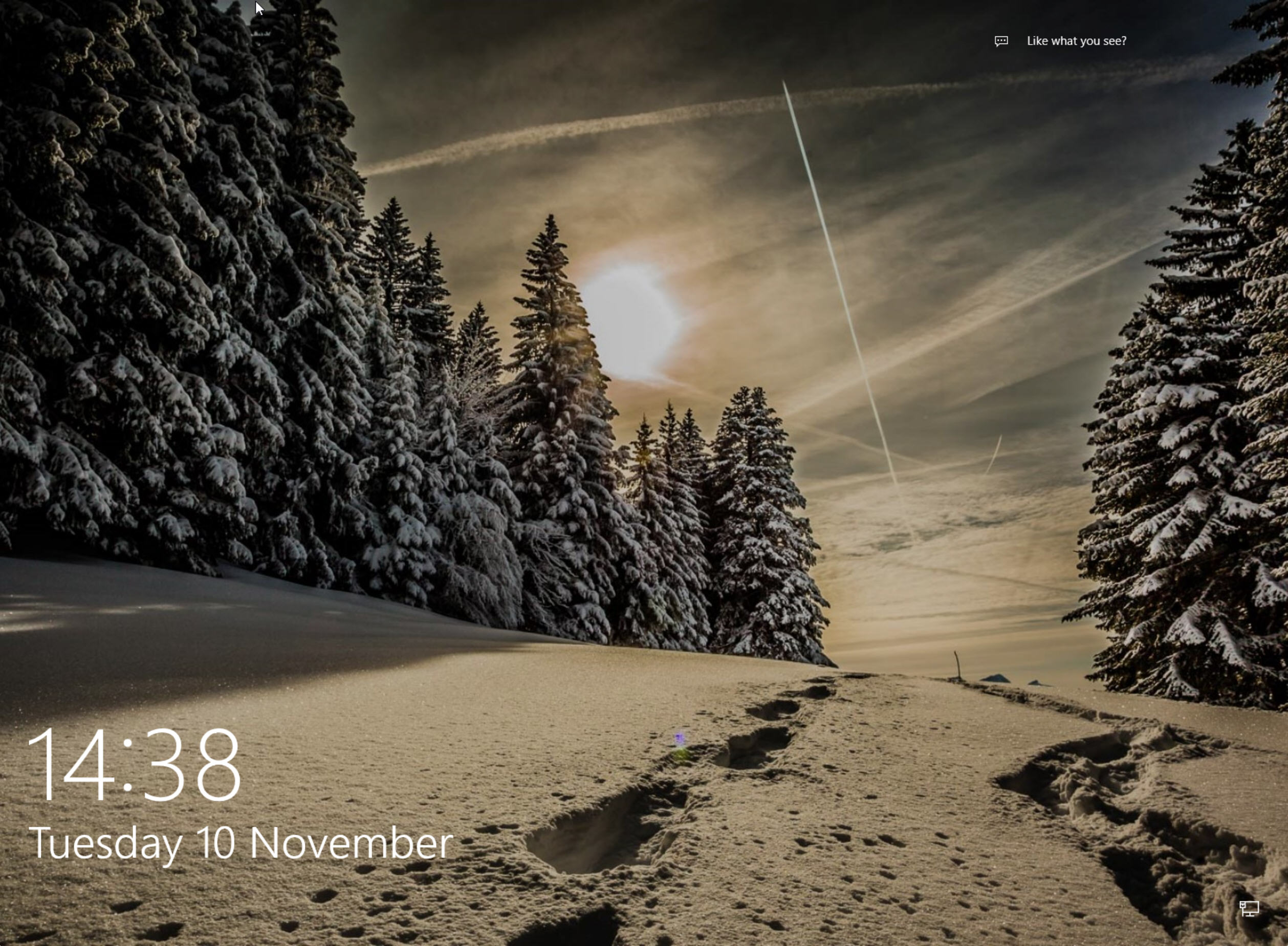 That's not the only change to the lock screen. Another setting that was previously only available on Home, 'Get fun facts, tricks and more on your lock screen' is now available in Pro. Toggle it on under Settings > Personalization > Lock screen. This isn't available if Spotlight is activated.
There's a lot of general tweaking that's gone on in the new update. If you don't like Windows 10, then nothing here will change your mind, but if you're already on the new OS, you'll likely appreciate the improvements. There's still a long way to go until it's as polished as it should be, but at least Microsoft is heading in the right direction. Roll on Redstone...
Image Credit: Syda Productions / Shutterstock