Samsung launches unlocked Galaxy S7, Galaxy S7 edge in US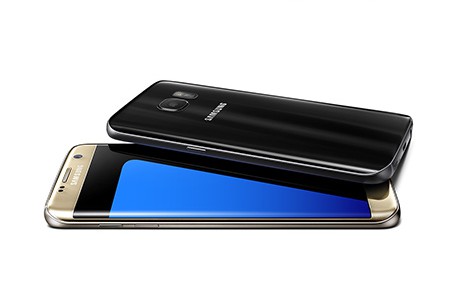 Samsung introduced unlocked versions of its Galaxy S7 and Galaxy S7 edge flagships right from the start in major markets across the globe. That's because there are large contingents of potential buyers in markets like Europe who prefer to buy their smartphone off-contract, and use it with whatever carrier and plan they choose. In US, however, consumers have only been officially treated to carrier-branded models.
However, that finally changes today, as Samsung is now introducing unlocked versions of Galaxy S7 and Galaxy S7 edge in US. The company says that they will work "on most US GSM and CDMA networks", which is good news for those who may want to change carriers.
"The unlocked Galaxy S7 and S7 edge offer more US customers a way to join the Galaxy family, giving them access to a portfolio of seamless mobile experiences including connectivity to wearables, making payments right from your phone and even virtual reality worlds", says Samsung Electronics America president Tim Baxter.
Samsung will sell the unlocked Galaxy S7 and Galaxy S7 edge devices directly through its online store (at the time of writing this article they are not yet available through Samsung.com, though they are supposed to be available starting today), but they will also be available through Amazon, Best Buy, eBay, Sam's Club and Target. Four distributors -- Ingram Micro, Synnex Corporation, Tech Data and Vertex Wireless -- are also said to carry the unlocked models.
Regarding pricing, as you might expect interested buyers will be looking at a pretty substantial bill as these are non-subsidized handsets. As a result, the unlocked Galaxy S7 is priced at $669.99 while the unlocked Galaxy S7 edge is priced at $769.99.
The prices are not bad though. If you look at AT&T, the carrier will sell you an off-contract, AT&T-branded, Galaxy S7 for $694.99 while a Galaxy S7 edge will set you back $794.99. So, it looks like, based on price alone, it makes more sense to go with the unlocked model from Samsung than the off-contract carrier-branded version.
However, Samsung notes that support for certain features and services may vary depending on the carrier. That is basically Samsung saying that it cannot guarantee that you will have access to the same features that, for instance, Verizon is offering on the unlocked model as opposed to its carrier-branded versions.
Still, the good news is that all the major features that you can expect to get on a Galaxy S7 or Galaxy S7 edge are present, and that includes wireless charging and Samsung's own mobile payments service, Samsung Pay. The devices also work fine with Gear VR.