Celebrate Columbus Day with $50 discount on Honor 8 unlocked Android smartphone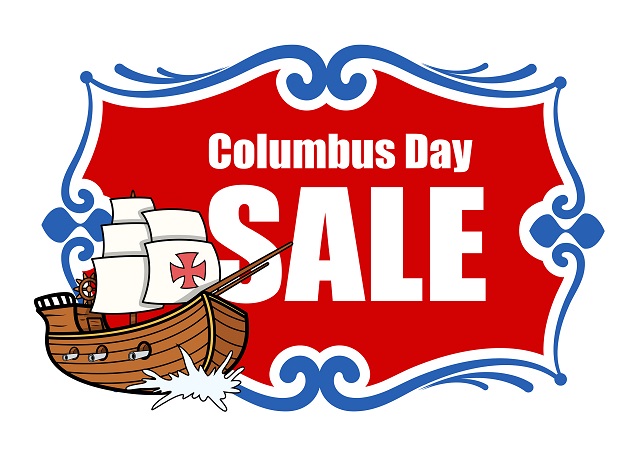 The Android smartphone market is in disarray. Samsung smartphones are exploding like bombs, while Google's too-high Pixel pricing and likely cancellation of the Nexus line are both recent bombshells. In other words, it is a confusing time for consumers looking for a high-quality and safe Android device.
Luckily, a lot of value can be found by choosing lesser-known brands, such as Honor by Huawei. The affordable Honor 8 Android smartphone is rather inexpensive at $399, offering a beautiful design and respectable specifications. To celebrate Columbus Day tomorrow, the company is giving a special one-day $50 discount. Yes, you can score yourself a seemingly good phone starting at a very low $349 -- a fraction of the cost of flagships from some other companies.
ALSO READ: Huawei Honor 8: Good Android smartphone that fails to stand out [Review]
"Honor, a global smartphone brand, is offering its flagship Honor 8 device with a $50 discount, for one day only. The one-day deal kicks off October 10 exclusively for online orders made through Best Buy, Amazon or Newegg. Regularly sold for $399, the Honor 8 sets a new standard for what U.S. consumers can expect in an unlocked device", says Honor.
If you want to learn more about the Honor 8, you can read about it here. My colleague Mihăiță Bamburic says the following.
For the money, Honor 8 buyers will get a 5.2-inch display with a resolution of 1,080 by 1,920, 2.3GHz octa-core Kirin 950 processor, 4GB of RAM, dual 12 MP camera setup on the back, 3,000mAh battery, and Android 6.0 Marshmallow-based EMUI 4.1.
If you aren't familiar with the Honor brand, please know that it is a subsidiary of Huawei. While the Huawei name is better-known outside of the USA, the company is very well-regarded for both quality and affordability. The company is poised to make big moves in the USA market -- if you don't know the brand now, you will soon. Not only does it make smartphones (like the Nexus 6P), but Windows 10 devices too. You can read my review of the brilliant Huawei MateBook here.
Will you take advantage of this Columbus Day Honor 8 discount? Tell me in the comments.
Photo Credit: VectorShots/Shutterstock