My favorite tech items of 2016 [Joe]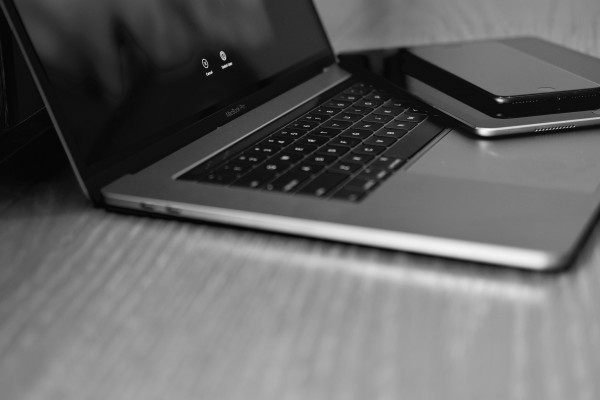 The year 2016 is when the United States sold its soul to Donald Trump and I signed over mine to Apple. How's that for introduction to the five favs series, joining colleagues Alan Buckingham, Brian Fagioli, and Wayne Williams? Yup. I'm an Apple whore as 2017 opens onto its second day. The fruit-logo company won back my business as I gave up the Google lifestyle. Three main reasons: 1) I believed CEO Tim Cook's privacy promises, all while my concerns about Big G information collection increased. 2) I found the visual acuity of Apple fonts and user interfaces to be far superior to Google's, which helped compensate for diminishing reading vision (later recovered through eye surgery). 3) Google's platforms proved inadequate for easily recording, producing, and publishing the Frak That! podcast (a fun side project).
My contribution to the series is a bit disingenuous, though. I wouldn't call these "My favorite tech items of 2016". They are what I bought, or was released, last year that I use most often, regardless of their benefits and flaws. Each will get belated review sometime during the next few months. Consider this story each's preview. Okay, let's get to them.
15.4-inch MacBook Pro with Touch Bar
If ever there was a flawed product to plunk down $3,000 (after tax), Apple's newest notebook is it. I have never spent so much on a laptop than the larger MBP, which I bought from a local Apple Store in late November. The screen is among the brightest (500 nit) and color gamut range and accuracy are best of class. The second-generation butterfly keyboard and accompanying, expansive trackpad improve my writing and overall interaction with the laptop. I primarily chose the computer for these two benefits, and it satisfies. Immensely.
But looked at differently, a touchscreen, rather than the Touch Bar, could be more useful. The strip's utility is questionable and demonstrates risky design emphasis. Many early buyers complain about shorter-than-expected battery life; you can be sure more people would take longer charge time over newfangled Touch Bar. The point: Some of Apple's design priorities need to be reevaluated.
The touchscreen operates in the plane of the eyes, while the other assumes plane of the fingers matters more. Until, and quite honestly if, there is broad third-party developer support, Touch Bar is too much a feature without purpose. Whether or not Apple chose the right plane—fingers over eyes—is a story to be told. The company's heritage is exceptional: Providing products and user interfaces that people don't know they need. It's too early to say if Touch Bar does just that.
I like how the laptop looks; it's pretty, but arguably pricey. The speakers produce excellent sound, and I find the fingerprint reader to be hugely useful for turning on the computer or authenticating some online purchases. Minimalism in design marries maximal utility.
iPhone 7 Plus
There is something sweet about Apple's freshest fruits: They imbue the understated design ethic that I wrote about in February 2005. They are visual masterpieces. Works of art, which subtleties charm. My 128GB iPhone 7 Plus in matte black is example. The device feels fantastic to hold, and its appearance pleases my eyes. I can say the same about the new MacBook Pro, which thinness and refinement make older models immediately look outdated. The one is modern, and the other archaic.
What distinguishes Apple in Cook's kitchen: Product design as refining art. This ethic won't be appreciated by customers, developers, or investors demanding the next "one more thing" product. But innovation can be subtle, too, and perhaps that's where it's best. Understated. Unobvious. Apple innovates by iteration better than any rival.
Conceptually, iPhone 7 and 7 Plus are much like the original announced by Steve Jobs 10 years ago this month. The screen as the user interface, augmented by device-orienting sensors, is much the same then as now. But these features, and others, as well as the design, are incrementally improved over time to perfection. If example of other owners, I am more satisfied with the newest model than any other smartphone—and I have used or tested many.
There isn't one thing about iPhone 7 Plus that satisfies, but many. Consider the two-lens camera, which changes little the device's look but hugely increases capabilities. I may sell my larger, changeable-lens Fujifilm X-T1, because the smartphone so satisfies the majority of my shooting needs. Subtle changes matter, if done well.
Still, some Apple design choices are contradictions. MacBook Pro keeps the 3.5mm audio jack even while dumping all other legacy ports for USB-C. Meanwhile, it is absent on iPhone 7 and 7 Plus. Apple expects customers to connect via Bluetooth or use a Lightning cable. How strange: The need for dongles is where the two devices do share some design synergy.
Imposition of the Apple Way—taking something away—achieves other benefits. Yes, some users will need dongles to connect to legacy peripherals. But the ports' removal stays true to a design ethic, and aesthetic, going back to 1998's Bondi Blue iMac, when Apple ditched legacy ports for USB. The move to USB-C has historical precedent, and doing so allows the company to deliver thinner, lighter laptops that please eyes and fingers. But the principle challenges users to move on to wireless connectivity, for laptop or smartphone.
iCloud
Also understated: How efficiently and transparently some cloud-based mechanisms work across devices. Safari's seamless syncing of usernames and passwords now exceeds what Google does with Chrome. I don't have to worry about forgetting login for this website or that regardless of device. For someone who uses different passwords on every service, the convenience matters much. The concept is tremendously understated, and beneficial, extending to some apps; iOS will prompt to use the Safari saved credentials to log into some of the app-accessed cloud services. Love it!
If you asked me a year ago about using Safari as my primary web browser, I would have laughed at the absurdity. Yet, as 2017 starts, I typically bring up Chrome only for sites that require Adobe Flash, which I refuse to add to Apple's browser. iCloud is major reason for the change.
iCloud has been the ugly dog in Apple's kennel for far too long. The service finally feels mature with autumn's release of macOS Sierra and iOS 10. On the computer, by default, Desktop, as well as the Documents folder, syncs to the cloud—recognizing where most people drop their stuff. The process is seamless and understated, and the iCloud app on iOS is silky smooth.
But Siri still sucks. She isn't the hearing-impaired ignoramus of past Apple release cycles, but the digital assistant falls far, far, far behind Google Now. Apple should buy some artificial intelligence startup with smarts and give Siri a much-needed brain transplant.
9.7-inch iPad Pro
Returning to the theme of incremental improvements, the device I pick up most often during the day is Apple's smaller iPad Pro. I use it mainly for content consumption, rather than creation, despite support for the fruit-logo company's so-called Pencil. I purchased the 128GB, WiFi model, which is easy to carry around the apartment or outside on the go.
Biggest benefit, for me: The display, which is fantastic—better than great. Colors are accurate but vivid; contrast is balanced, not saturated; text is super sharp, crisp. The tablet packs what Apple calls the True Tone display, which uses sensors to correct color regardless the hue of your environment.
True Tone is a magnificently useful feature for people who need it, and that's not the largest audience. Anyone who creates content—artists, filmmakers, graphic designers, photographers, web designers, and the like—can benefit from the improved color accuracy, regardless whether they're working under bright fluorescent lights or shaded canopy seating outside the local Starbucks.
The tech is clever, works well, but surprises the eyes—at first. Then you get used to the feature and miss it on other devices. Which brings up another Apple design oddity. Why offer True Tone on the one tablet, but not others? Or iPhone? The inconsistency in design stands out because of the incredible consistency so common among Apple products.
Other incremental improvements, such as audio quality and big-megapixel front camera, make iPad Pro 9.7 the Apple tablet I would most-likely recommend to anyone. Additionally, and importantly, the immersive content consumption experience exceeds anything available on Android.
Apple Watch 2
Finally—and you can call me crazy—I bought Apple Watch 2 last year. Tim Cook presented the wrist wear, like iPad Pro 12.9 and MacBook Pro with Touch Bar, as Steve Jobs might "One More Thing". But the smartwatch, like the others, is less. Sometimes less is more, however, with understated design as example. Then there are incremental improvements made over several, sometimes many, generations.
As a disruptive platform, Apple Watch is a failure. I don't see any utility that can make this thing transformative. Maybe Google sees a problem, too, given Android 2's delay last year. holding back Apple: Design obsession with touch, which traces back 27 years to the original Macintosh. "Finger-first" is increasingly an anachronism when voice-enabled, touchless interaction is so sensible. Google gets it, delivering contextually meaningful utility—anytime, anywhere, and on any personal, portable device needed. By contrast, Apple's approach to its smartwatch and Touch Bar development depend too much on fingers.
All that said, I don't dislike Apple Watch 2, which I wear every day and obsessively use, mainly for alerts, flagged email, texting, and voice calls. But the need to touch, and Siri's fireable offenses as digital assistant, compromise what could be a truly exceptional product. Maybe Apple will fix the problems incrementally. But only if touch gives way to better voice utility. The sign: When there no longer is that ridiculous crown that company execs raved about at launch of the first model.
Griping is my nature, so make no mistake: I am mostly satisfied with my adoption of the Apple lifestyle, conceding imperfections are many—and growing—under the tenure of Tim Cook and his management team. Too many new products are over-designed in ways that lack purpose. They are failed attempts to deliver that thing people don't know they need. Steve Jobs brought good taste and sensibility to Apple products and their design, blooming visionary sensibilities that birthed several transforming tech devices—with iPod and iPhone, in 2001 and 2007, respectively, being most notable.
I don't expect anything as monumental under Mr. Cook. But, hey, he got money. So will he really care?
Photo Credit: Joe Wilcox