Wow! Massive Windows 10 Insider Preview Build 15002 arrives on Fast ring -- and it's a doozy!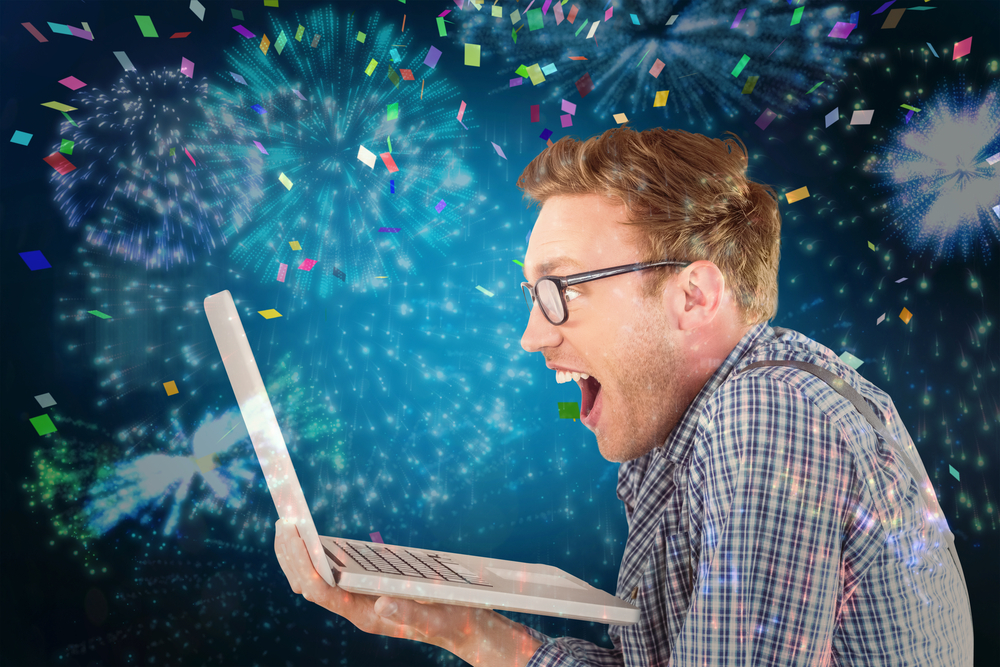 The holidays are over, and so it's time for a new Windows 10 Insider Preview build to hit the Fast ring.
While we've been waiting for Microsoft to find a build that's considered safe, and stable enough for testers to try, there have been a couple of leaked releases -- 14997 and 15002. Installing either of those was not without its risks, but the big news is if you're a good Insider and have been waiting patiently for an official build, the wait is over. And boy, has Microsoft got a treat for us with this release.
The software giant has selected Build 15002 for the Fast ring, and this is a huge update, delivering a ton of new features, some of which we've covered previously from the leaked versions, including the new GSOD (Green Screen of Death), and the ability to pause updates for up to 35 days (on Pro, Education and Enterprise editions).
The full list of changes is very long, and probably not fully exhaustive either, but here's what you can look forward to.
Microsoft Edge changes
Microsoft's browser isn't making much headway in its battle with Firefox and Chrome, but this new build introduces a lot of improvements to it.
There's a new tab preview bar, which makes it easier to find the tab you want, and the ability to set tabs aside, so you can come back to them later.
You can now launch new browser windows (regular and InPrivate) from the Edge taskbar icon and, as we mentioned previously, Flash has been made click-to-run.
Edge also gains preview support for the new Payment Request API so sites can use payment and shipping preferences stored in Microsoft Wallet. You can't actually buy anything using this at this moment though.
Start Improvements
In this new build you can now group Start tiles into folders, which is a great idea. The process of creating a group is the same as in iOS -- just drag one tile on top of another.
The Windows Share experience has been redesigned too, including introducing 'ads' to the window…
OneNote 2016's screenshot feature is now available in Windows 10, and there's improved high-DPI support for desktop apps, which is a very welcome addition for those of us with large, high-resolution screens.
Window resizing is smoother now, and there have been improvements made to icon placement and scaling. VPN access has been made easier, and there's now lunar calendar support for the Taskbar. I can hear you shouting 'Hooray' from here.
Cortana Improvements
What would a new Insider build be without changes and improvements to Cortana? In this build, discovery of Cortana's app-specific commands has been made easier, there are more recurrence options for reminders, and the keyboard shortcut for invoking Cortana has changed to Win+C, which makes sense.
Windows Ink Improvements
For those of you who like scribbling in Windows (that includes me), Microsoft has introduced some improvements to the Windows Ink Workspace. The pen, pencil and highlighter now show which color is selected, and there's the option to erase some of an ink stroke, rather than all of it.
Windows Defender Improvements
Windows Defender was given an app-makeover in the last build, and in this release there are new options to run quick, advanced and full scans, new device performance and health scans, and other changes. There's also a Refresh Windows on demand option available to run directly from Defender should things start to go really bad.
Miscellaneous Improvements
Microsoft has made it easier to set up Windows 10, there are various Narrator improvements, and the introduction of Braille support in this build.
Settings has been made easier and faster to navigate, device settings have been updated, there are new display settings, and a lower blue light feature which will make using Windows at night more comfortable on the eyes.
There's metered Ethernet connection support, and improvements to the precision touchpad experience.
Windows Personalization supports recent colors, and theme management is now available in Settings.
There are other changes to updates besides simply being able to pause them -- Windows 10 won't attempt to install an update if it detects you're using your PC for something like projecting the screen -- and you can decide whether or not to include driver updates when you update Windows.
Other changes, improvements, and fixes for PC include:
The 3D Builder app has been moved to the "Windows Accessories" folder on Start.
Fixed an issue where the display brightness keys on some devices weren't working as expected.
Fixed an issue where the display may stay black after resuming from sleep if a USB display is connected.
Fixed an issue where opening an app that uses the camera, such as the Camera app, would sometimes result in a bugcheck.
Fixed a crash in the RPCSS service which in turn was resulting in some Insiders experiencing CRITICAL_PROCESS_DIED bugchecks on recent builds.
Fixed an issue for touch keyboards sometimes requiring multiple clicks to invoke on non-touch PCs.
Fixed an issue where Disk Cleanup would sometimes unexpectedly show 3.99TB worth of Windows Update Cleanup files.
Microsoft has updated its logic so if the Microsoft Edge window is narrow and Cortana has a tip, Cortana will only appear as an icon in the address bar.
Updated tooltips for the Microsoft Edge favorites bar to wrap around for longer website names rather than truncate.
Fixed an issue where Touchpad settings page via Settings > Devices > Touchpad wasn't displaying an icon next to its name in the navigation pane.
Fixed an issue that may have resulted in a recent drop in Action Center reliability for Insiders.
Updated the Speaker Properties dialog to now allow you to configure Spatial Audio for different endpoints. If the current playback device has Spatial Audio enabled, the volume icon in the notification area will now indicate this.
Made some tweaks to the backend for how users connect to devices, such as Miracast displays and other PCs. Use the Connect UI (WIN+K) as you normally would, and file feedback if you encounter any issues.
Removed the rerouting of mspaint.exe to Paint 3D.
Fixed an issue Insiders may have experienced on recent builds where navigating to OneDrive folders could unexpectedly result in popup saying there had been a "Catastrophic Error".
Fixed an issue that could result in a Visual Studio crash when trying to open, add, or save a file.
Fixed an issue resulting in some Insiders using PCs with certain older chipsets from seeing colored boxes in the place of text and various other UI in UWPs apps.
When you use Miracast to a device that supports input (for example, an Actiontec Screenbeam or Miracast-enabled Windows 10 PC), you will now see a toast notification to help you enable input (touch, keyboard, etc) on that device.
Fixed an issue where the Home and End keys were unexpectedly not working in certain Settings pages, for example "Apps & features".
Fixed an issue that could cause some progress indicators in UWP apps to appear to wobble or glitch.
Known issues for PC include:
Opening Battery settings page via Settings > System > Battery will crash the Settings app.
The option to enable the Virtual Touchpad is missing from the taskbar context menu.
Cortana's cross-device scenarios won't work on this build (including notification mirroring, missed call, share photos, share directions, low battery, and find my phone).
Some websites in Microsoft Edge may unexpectedly show "We can't reach this page". If you encounter this, please try accessing the site from an InPrivate tab.
Dragging apps from the all apps list to pin on Start's tile grid won't work. For now, right-click on the desired app in order to pin it.
Using CTRL + C to copy in Command Prompt won't work.
When projecting to a secondary monitor, if you set the connection to "Extended", Explorer.exe may start crashing in a loop. If this happens, turn off your PC, disconnect the secondary monitor, then restart your PC.
The touch keyboard button may be unexpectedly missing from the taskbar. If this happens, open the taskbar context menu, and select "Show touch keyboard button".
You may see an error from Windows Hello saying "Couldn't turn on the camera" on the lock screen.
Brightness changes made via Settings > System > Display will unexpectedly revert after closing the Settings app. For now, use either Action Center, power flyout or brightness keys to change the brightness
The list of apps in the Surface Dial "Add an app" page via Settings > Devices > Wheel may unexpectedly be empty. If that happens, tap the "Browse for an app" button at the bottom of the screen to pick the desired app instead.
Miracast sessions will fail to connect.
The Netflix app may display a black screen rather than the expected video content. As a workaround, you can use Microsoft Edge to watch video content from Netflix.
On certain hardware types (e.g.: Acer Aspire), the Netflix app crashes when starting a movie.
3rd party UWP apps would crash on devices if the DPI settings on the machine are >=150 percent.
If you upgrade from Windows 8.1 directly to Build 15002, all your store apps are lost during upgrade process but you can go and re-download all the lost apps from the Store.
When using Microsoft Edge with Narrator, you may hear "no item in view" or silence while tabbing or using other navigation commands. You can use Alt + Tab when this happens to move focus away from and back to the Edge browser. Narrator will then read as expected.
Saying "Hey Cortana, play <item> on <AppName>" doesn't work immediately after installing the app. Wait 5 minutes for indexing to begin and try again.
Photo credit: wavebreakmedia / Shutterstock