Microsoft's Windows Phone failure handcuffs NYPD officers with obsolete technology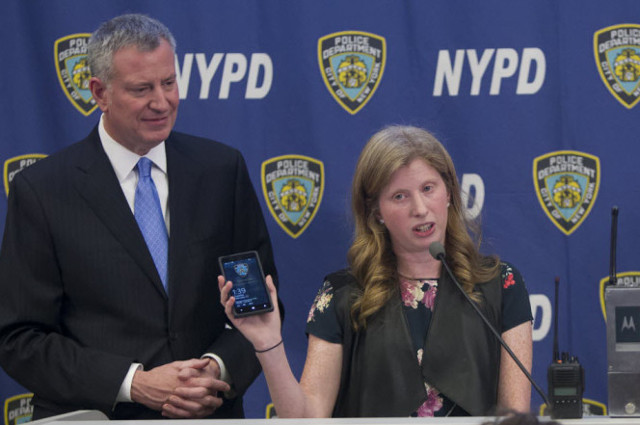 Windows Phone isn't just an embarrassment to Microsoft, it has also been a waste of time and money for consumers that were saddled with a poor experience. A lack of apps and unconvincing tile-based user interface meant Windows Phone never really had a chance -- it was pretty much dead on arrival. So, this year, Microsoft abandoned it, leaving many users without support and, ultimately, forcing them to buy new devices.
Unfortunately, not only did Microsoft's failed mobile experiment hurt the average consumer, but businesses and organizations too. One of the saddest cases is the NYPD, which trusted Microsoft and equipped its officers with Windows Phones -- the Lumia 830 and the Lumia 640XL. These brave men and women deserve the best technology and equipment, yet when it came to smartphones, they were given some of the worst. So, now, its officers are effectively handcuffed by obsolete and unsupported tech. Thankfully, according to the NY Post, the department is finally looking to replace these Lumia devices -- at the taxpayers' expense of course. Thanks, Microsoft!
Looking back, NYPD clearly made a mistake when it decided to buy these Lumia devices, but it's hard to blame it for trusting in the Microsoft brand. After all, for most other things, such as Windows on the desktop and Office 365, the company's products are a wise buy. Windows Phone, on the other hand, has proved to be disastrous.
Of course, there is already finger-pointing going on, and apparently the decision to go with Windows Phone was made by an individual person -- not a committee or panel. I wouldn't blame that individual, however. After all, Microsoft is actually the one that produced and abandoned a product that many people -- such as police officers -- rely on.
Quite frankly, Microsoft needs to do something here, like buying back the 36,000 Lumia devices or making a donation. After all, why should the New York City taxpayers have to pay for Microsoft's blunder? Oh well, at least the NYPD will soon have iPhones -- which actually get updates and support. These heroes deserve it.
Do you think Microsoft has a responsibility to reimburse the NYPD? Tell me in the comments below.