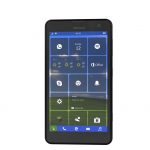 Microsoft's plan with Windows 10 was to hit a billion devices within a couple of years, but that all hinged on the OS being a hit on PC, tablet, and mobile. Sadly, Windows 10 Mobile was a costly flop, and ultimately led to Microsoft's exit from the mobile market.
It's been rumored for a while that the tech giant might be planning a return to the space with a folding Surface Phone, but it's going to need more than the right hardware -- the operating system will have to appeal to users of Android and iOS, and give them a reason to switch. Windows XP Mobile -- 2018 Edition is just such an OS.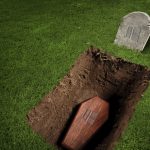 Windows Phone can be chalked up as yet another failure for Microsoft. Consumers hated it, and as a result, developers avoided it. It joins other disastrous Microsoft projects like Windows RT, Kin, and Zune in the graveyard.
If you are still clinging to a device running Windows Phone 7.5 or 8.0, I feel sorry for you. Your phone is already terrible, but on February 20, it will get even worse. You see, Microsoft is killing push notification services.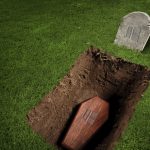 Microsoft's Windows Phone was actually pretty terrible. While it had some redeeming qualities, the now-failed platform was quite deficient compared to iOS and Android. Only the absolute biggest Microsoft loyalists truly embraced it, and even they have mostly moved on. Yeah, other consumers bought Windows Phone devices, but likely just because some of the models were so damn inexpensive -- it was like purchasing a feature-phone. Hell, the NYPD famously regretted choosing Microsoft's mobile OS.
That's why it is surprising that The New York Times -- one of the most important news outlets in history -- is still supporting a Windows Phone app. Well, I should say it was supporting it. You see, in a rather unceremonious announcement, the company says it is ending support for that app.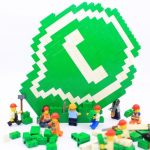 The start of a new year means saying hello to new beginnings and waving goodbye to a few old things. As 2018 rolls around, WhatsApp is killing off support for both Windows Phone 8 and BlackBerry 10.
This should hardly come as major news. Windows Phone 8 and BlackBerry 10 are both very niche platforms, and WhatsApp had previously announced -- and then extended -- that support was coming to an end.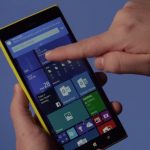 Joe Belfiore has finally admitted what we have all known for some time: The Windows Phone dream is dead. Microsoft's Corporate Vice President for Windows used Twitter to make it clear that Windows 10 Mobile will receive "bug fixes, security updates, etc," but adds that "building new features/hw aren't the focus."
Asked by Twitter users whether it is time for people to abandon Windows mobile devices once and for all, Belfiore said that while support will remain in place for those who decide to hang around, he himself has already moved on.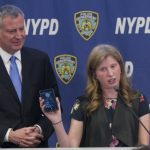 Windows Phone isn't just an embarrassment to Microsoft, it has also been a waste of time and money for consumers that were saddled with a poor experience. A lack of apps and unconvincing tile-based user interface meant Windows Phone never really had a chance -- it was pretty much dead on arrival. So, this year, Microsoft abandoned it, leaving many users without support and, ultimately, forcing them to buy new devices.
Unfortunately, not only did Microsoft's failed mobile experiment hurt the average consumer, but businesses and organizations too. One of the saddest cases is the NYPD, which trusted Microsoft and equipped its officers with Windows Phones -- the Lumia 830 and the Lumia 640XL. These brave men and women deserve the best technology and equipment, yet when it came to smartphones, they were given some of the worst. So, now, its officers are effectively handcuffed by obsolete and unsupported tech. Thankfully, according to the NY Post, the department is finally looking to replace these Lumia devices -- at the taxpayers' expense of course. Thanks, Microsoft!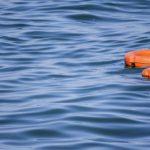 Windows Phone 8.1 may seem like a distant memory in the mobile space, being released three years ago, but it remains very much relevant for many Windows smartphone users. Nearly three in four Windows smartphones run this version of the tiled operating system, despite the fact that Microsoft replaced it with Windows 10 Mobile over a year ago.
Why is this a problem? Well, Microsoft is getting ready to end mainstream support, which will leave Windows Phone 8.1 users without updates starting July 11. Making things worse is the fact that Windows 10 Mobile is not available to every smartphone that can run Windows Phone 8.1.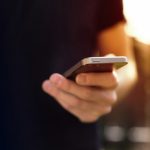 There are lots of new features in iOS 11 that will make the operating system more usable on iPhones and iPads. Apple has not previewed all of them at WWDC 2017 though, with one of the lesser-known additions being Wi-Fi sharing.
Normally, when you have guests who want to use your Wi-Fi you have to tell them the password so they can connect to the network. However, for iOS 11 users, the Wi-Fi sharing functionality removes this step from the process, letting you wirelessly send the password to their iPhones and iPads. How does it work?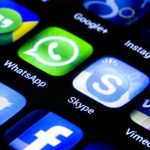 Welcoming the new year with a trumpet of doom, WhatsApp is bringing misery to many users. If you're using old versions of iOS, Android or -- heaven forbid -- Windows Phone 7, Facebook's popular messaging tool no longer works.
There is a brief stay of execution for anyone still packing a BlackBerry, but as of June 30 these will also be cut off. WhatsApp says that "BlackBerry OS, BlackBerry 10, Nokia S40 and Nokia Symbian S60" will stop working by the middle of the year, but it is the hundreds of thousands of Android and iOS users that will be hardest hit.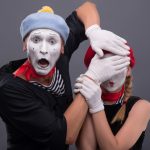 I laughed so hard and so often at IDC's smartphone forecast, my response took nine days to write -- okay, to even start it. The future isn't my chuckable -- that data looks reasonably believable enough -- but the past. Because 2016 was supposed to be the year that Microsoft's mobile OS rose from the ashes of Symbian to surpass iOS and to challenge Android.
In 2011, IDC forecast that Windows Phone global smartphone OS market share would top 20 percent in 2015. The analyst firm reiterated the platform's No. 2 status for 2016 in 2012 as well. Not that I ever believed the ridiculous forecasts, writing: "If Windows Phone is No. 2 by 2015, I'll kiss Steve Ballmer's feet" and "If Windows Phone is No. 2 by 2016, I'll clean Steve Ballmer's toilet". The CEO's later retirement let me lose from those obligations had I been wrong. I was confident in my analysis being truer.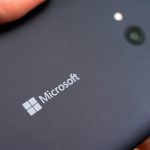 Windows does not seem to have a future in the smartphone market, as the vast majority of consumers opt for either Android or iPhone. It is a sad state of affairs, but there is little that Microsoft and its partners can do now to turn things around. Judging by the software giant's most-recent press events, it seems that it has stopped trying to compete.
And this is reflected in the latest quarterly figures from Strategy Analytics. The report, which analyzes smartphone shipments in Q3 2016, puts Windows under the "Others" category, a place reserved for the least-popular platforms that only a handful of consumers are invested in.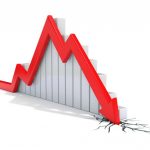 Windows continues to lose ground to Android and iOS in the smartphone market, according to a new report from Gartner. Driven by the poor performance of the Lumia line, its share dropped to just 0.6 percent in Q2 2016, down from 2.5 percent a year ago.
Microsoft is the largest platform vendor, selling over 90 percent of the smartphones that run Windows Phone and Windows 10 Mobile, so its performance has a direct impact on Windows' share in this market. And, since in Q2 2016 it only sold 1.2 million Lumia devices, it dealt the platform yet another blow.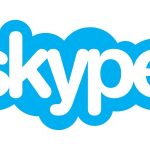 With the release of Windows 10 Mobile, Microsoft's support for Windows Phone is gradually starting to die off. We already knew that Windows Phone support for Skype was coming to an end, but now we know more.
Microsoft has now announced that as well as ending support for Skype on Windows Phone in October, come 'early 2017' the apps will simply stop working. And it's all thanks to a move to the cloud.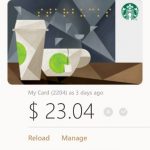 Let's be honest, folks -- Windows 10 Mobile is not a popular phone operating system. Compared to Android and iOS, Microsoft's OS is largely insignificant. In fact, many people -- including my colleague Mihăiță Bamburic -- consider it a dead platform without a future.
Today, however, Windows 10 Mobile gets a significant app, showing that maybe it isn't dead after all -- Starbucks. While you may not view it as a big deal, many people depend on the coffee chain's app to pay for drinks and find locations. The fact that Starbucks put resources towards the app should make Microsoft fans very happy.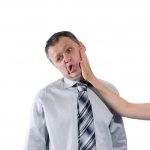 Windows Phone was a terrible experiment that never got off the ground. Microsoft's mobile operating system was never popular with developers, nor did many consumers care about it. With that said, some of the company's most loyal fans did embrace it, however. Not to mention, due to low prices, a small number of unknowing budget-hunters bought the much maligned phones too.
Fast forward to today, and Microsoft has moved on to Windows 10 Mobile. Sadly, its newest mobile push is not doing well either, but I digress. As a final slap in the face to users that own Windows Phones that cannot be upgraded to Windows 10 Mobile, Microsoft is killing Skype support for the platform.