Lenovo Explorer Windows Mixed Reality headset arrives this holiday season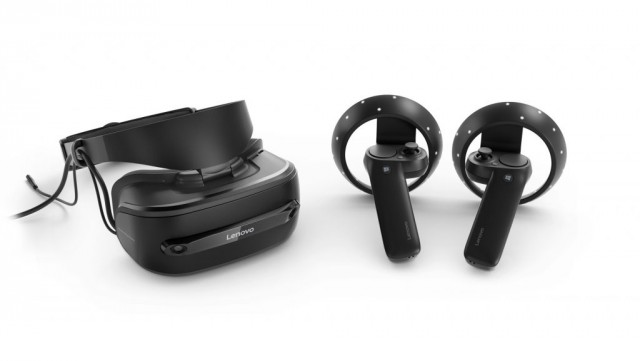 We've known for quite some time of Lenovo's Windows Mixed Reality headset, but it is not until today that we learn more about what it will bring to the table when it will finally arrive later this year.
First, let's talk about the name. Unlike ASUS, which calls its offering the Windows Mixed Reality Headset, Lenovo has come up with a more fitting name for its first device: the Explorer. This will surely make it more appealing in the eyes of early adopters.
The Explorer, which is similar in design to the Windows Mixed Reality Headset and Dell's Visor, is pitched as a better option than the Oculus Rift and HTC Vive in the virtual reality market, mainly thanks to its lower weight, more attractive price and higher resolution.
Lenovo will sell the headset for $349, which is less that what you can expect to pay for the Rift and Vive. That is, if you do not count the $100 extra for controllers, which make it more expensive than the former.
It comes in at 380 grams, which is lighter than the 470 grams of the Rift and Vive. The Explorer also bests the two with its 2,880 by 1,440 resolution, which is higher than the 2,160 by 1,200 that its rivals boast.
What else should you know? It comes with a single cable for the PC connection (it works with Windows 10) and there are no external sensors required. In terms of mobility, you'll be able to use it in a 3.5 by 3.5 meter area without "constantly reorienting yourself."
The Explorer will be available this holiday season in US. It will also be offered in other markets, though there is no information as to when that will happen.