Apple TV 4K is finally here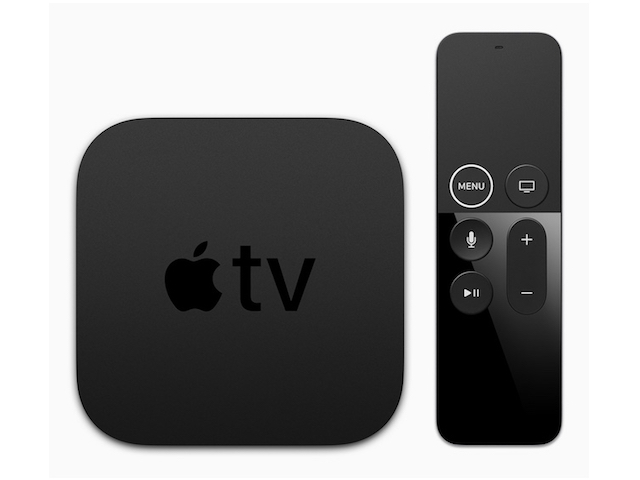 It has been two years since Apple announced its 4th-generation media box. While it hasn't been the most popular device for home media, it is certainly one of the most elegant. Quite frankly, to call it a media box is a bit of a misnomer. Actually, Apple TV is also a full-fledged video game console too.  You can use the innovative remote to control music and videos, but it can also serve as a game controller. Optionally, you can also pair a more traditional game pad if you prefer. Hell, it can even order pizza!
The biggest criticism of the 4th-gen Apple TV has been the lack of 4K support. Two years ago, Ultra HD televisions were fairly rare, so Apple was probably smart to focus on 1080p at the time. In 2017. however, 4K is much more prevalent. And so, today, the iPhone-maker unveils the all-new 5th-generation Apple TV with 4K support. Besides the improved resolution output, it also supports both Dolby Vision and HDR10 for HDR video. This will lend to sharper imagery.
This new device from Apple retains the same design, but gets much improved internals. The older 4th-generation Apple TV has a dual-core A8 CPU and a mere 2GB of RAM. Both of these components are getting an upgrade with the 5th-generation Apple TV 4K -- an impressive tri-core A10X Fusion CPU and 3GB of memory. Apple says the 4K model is twice as fast as the 1080p variant -- graphics performance is allegedly four times better.
Eddy Cue, SVP of Internet Software and Services, Apple explains, "Bring the magic of the cinema straight to your living room with the new Apple TV 4K. Customers will love watching stunning 4K HDR movies from an impressive catalog on iTunes, while also getting automatic upgrades of 4K HDR movies already in their iTunes library and enjoying 4K content on services like Netflix and Amazon Prime Video, coming soon."
ALSO READ: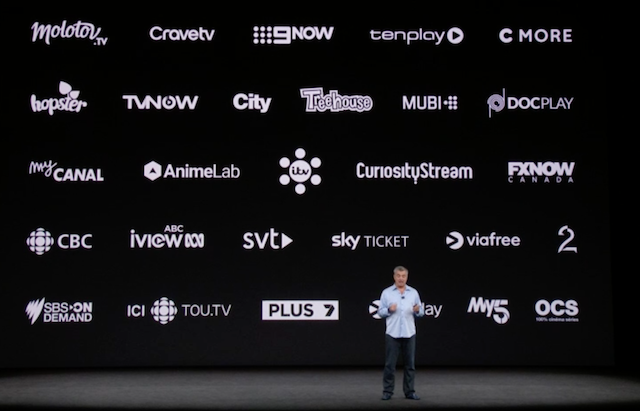 Apple also shares the following updates to its TV app.
The TV app supports over 60 services on Apple TV and iOS devices, with more being added all the time. Whether you're at home or on the go, it's easy to discover and watch TV shows and movies from multiple apps in one place.
Siri is smart about 4K HDR, so it's unbelievably simple to find movies and TV shows in the highest picture quality across your apps (e.g., "Show me movies in 4K").
Later this year, the TV app is making it easier than ever to watch and get updates about live sports just by saying "Watch the Warriors game" or "What's the score of the Cubs game?"
Sports fans in the US will be able to track their favorite teams and get on-screen notifications whenever they are playing, as well as see all the teams, leagues and sporting events currently playing through a dedicated Sports tab.
Starting this month, the TV app will be available in Australia and Canada, in addition to the US. And, by the end of the year, it will expand to France, Germany, Norway, Sweden and the UK.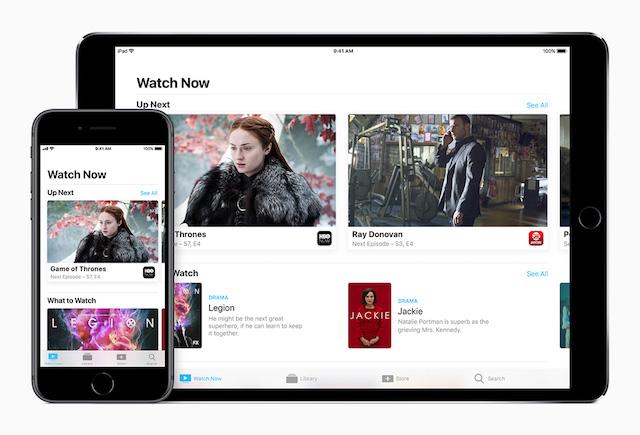 Is Apple playing "catch up" with other media device makers? Yeah, you can say that. Actually, the iPhone-maker is last amongst the big players such as Amazon, Roku, and Microsoft. With that said, so what? I mean, the company is launching Apple TV 4K just as Ultra HD televisions are gaining in popularity. That seems to be the case of perfect timing, although I am sure some pundits will criticize Apple for being "late."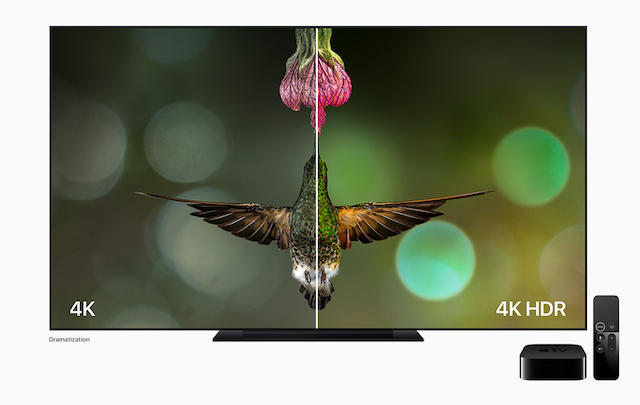 If you want to buy the new Apple TV 4K, it can be yours for $179  with 32GB storage, and $199 with 64GB . You can order it on September 15, but it will not ship until September 22. The non-4K model will be sold for $149.
Will you be buying the Apple TV 4K? Tell me in the comments below.