Leave your iPhone at home: Apple Watch Series 3 has built-in cellular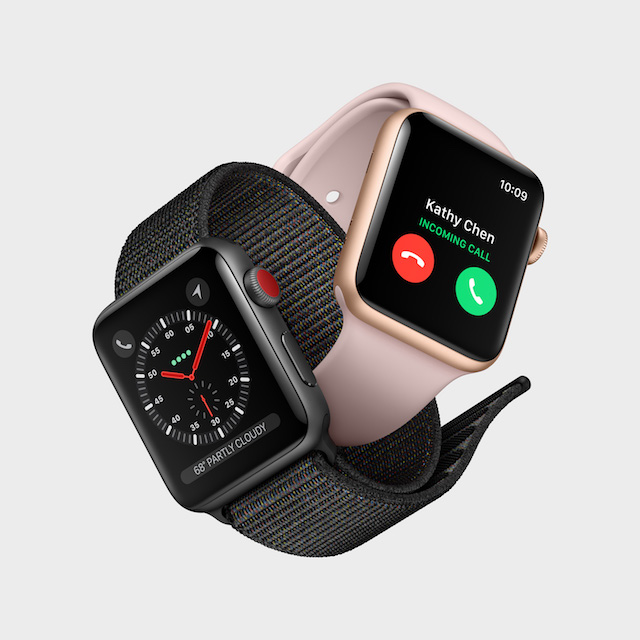 Apple Watch -- the number one watch in the world -- now has an LTE variant, distinguishable by a red crown. Apple Watch Series 3 can be used to make and receive calls using the same number as your iPhone, but you no longer need to have your iPhone with you.
Apple boasts of a new dual core processor with up to 70 percent better performance. There's also a new W2 chip with 85 percent faster Wi-Fi and better battery efficiency, and it's claimed that Apple Watch Series 3 has all-day battery life. Apple also announced a new gray ceramic model, a series of new straps, and revealed how the company has managed to cram so much into the new model without increasing size.
The case for Series 3 is the same size as Series 2 -- apart from the back crystal which adds an extra 0.25mm. The display is the antenna and further space is saved thanks to an integrated electronic SIM.
But it's the arrival of cellular that's the big news here. As well as being used for phone calls, third party apps can use the connection as well. It can also be used to stream tracks from Apple Music. For anyone who has felt stupid staring at their wrist when using Siri, the digital assistant is now able to talk.
Apple Watch Series 3 includes watchOS 4 -- and this update will be available to all Watch owners on September 19. New features here include smart activity coaching, a redesigned workout app, and new swimming features. Apple has conducted a lot of research into heart rates, and the results of this are visible in watchOS 4. There's an improved heartrate app which now displays your heart rate on the watch face. There are also new measurements such as resting heartrate and recovery time. The app will look out for abnormal heart rhythms, and there are warnings when an elevated heart rate is detected.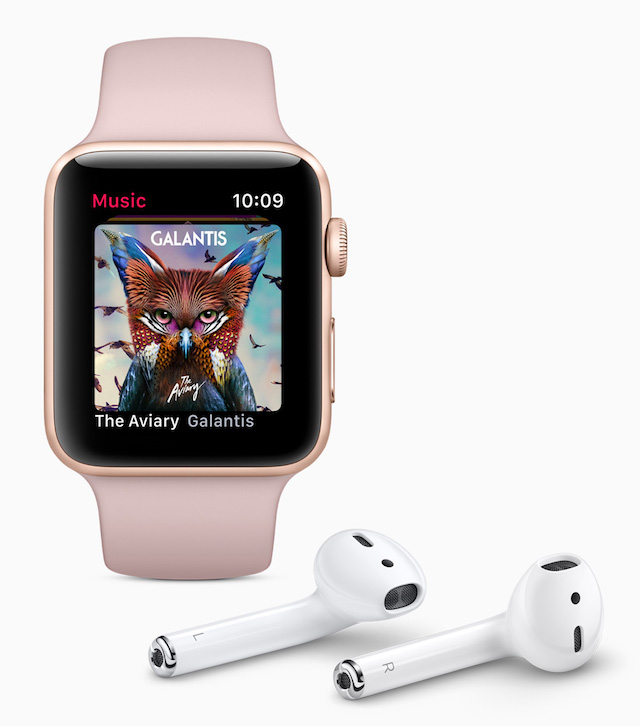 The new starting price for the series 1 Apple Watch is $249, and there are two Apple Watch Series 3 models to choose from. The non-LTE version starts at $329, while the LTE version starts at $399.
You'll be able to order your Series 3 Apple Watch on September 15, with general availability starting on September 22.