Howard Stern comes to Apple TV with new SiriusXM app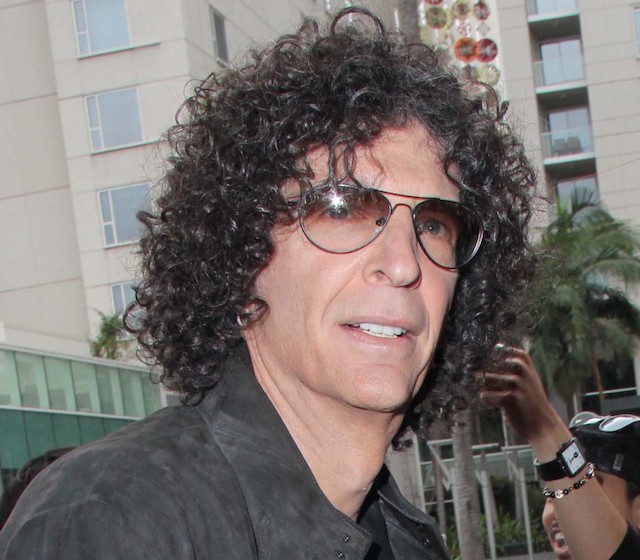 I love my Apple TV. A lot. Actually, I have two of them -- the 4th generation in my bedroom and the new 4K model in my living room. It is a great way to consume media --  I regularly use it to watch Netflix and listen to Apple Music. Yesterday, it finally got Amazon Prime video support. Heck Apple TV even doubles as a legit video game console with proper gamepad/controller support too.
How could it get better, you ask? Howard Stern! Yes, the legendary shock jock and the rest of SiriusXM are now available on Apple TV thanks to a new official app that hits the App Store today. Stern aside, there are also countless commercial-free music channels and tons of talk channels, making this a huge win for Apple TV owners.
"SiriusXM's 200+ channels of world class audio entertainment are now available on Apple TV 4K and Apple TV (4th generation) via the SiriusXM app. SiriusXM on Apple TV gives subscribers another convenient way to access its extensive lineup of programming, which features Howard Stern, commercial-free music, plus live sports, news, entertainment, comedy, and more, inside their home," says SiriusXM.
ALSO READ: SiriusXM comes to Alexa and it's great
The company also says, "With SiriusXM on Apple TV, SiriusXM All Access and streaming subscribers can access exclusive music and entertainment, including Howard Stern's two exclusive channels, commercial-free music from multiple genres, an extensive schedule of live games and events from professional and college sports, plus news from respected national outlets, exclusive talk and entertainment, a broad range of comedy, and sports talk from some of the biggest names in broadcasting; as well as dozens of exclusive online-only channels that span music, talk, comedy and news."
ALSO READ: Apple TV 4K is finally here
SiriusXM shares the following significant features of the app.
Customize music and comedy channels with MySXM for a personalized experience.
Choose from a large library of archived programming on SiriusXM On Demand.
Experience a user interface optimized for Apple TV.
Set and select favorites for easy access to preferred channels and shows.
Resume shows from SiriusXM On Demand from where they left off when listening previously on the SiriusXM app on Apple TV or other devices.
View currently-playing content on the integrated screen saver.
ALSO READ: Google finally fighting faux family-friendly YouTube videos
While this is definitely cool, it must be said that having SiriusXM on a streaming video device is hardly new. Actually, the Roku got this functionality back in 2014! Oh well, better late than never I suppose. With the recent additions of SiriusXM and Amazon Prime video, however, Apple's little box has arguably become the best media device on the market.
Photo credit: Kathy Hutchins/ Shutterstock