Google is very proud of LGBTQ YouTube creators, launches #ProudToCreate hashtag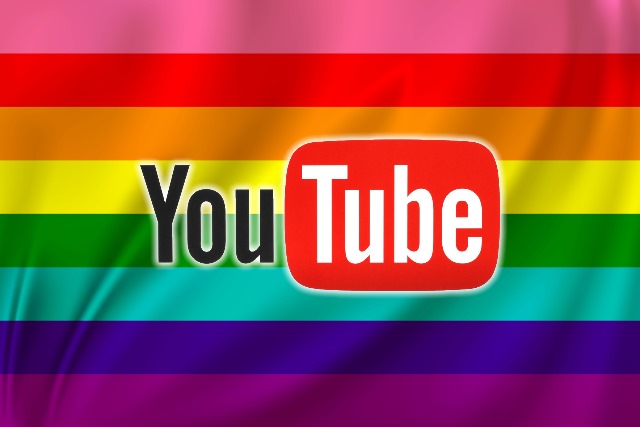 YouTube is a place where people can upload content with differing opinions and thoughts. That is what's so great about Google's video service -- you can find many points of view on various topics. Of course, the search giant can't leave all content up -- messages of hate, violence, and discrimination have no place on YouTube and are removed regularly.
That's why it was so sad when some creators were claiming recent discrimination, pointing to demonetization for no other reason than their content being LGBTQ-related. This followed a disappointing discovery last year, where some such content was being "restricted" in error. Thankfully, Google is quick to quash any such perception. Today, the company releases a statement to say it is "proud" of LGBTQ creators on its platform.
Three YouTube employees only identified as "Ariel, Devon, and Victor," who are a part of the company's "LGBTQ Employee Resource Group," issued the following statement.
Our LGBTQ community has an extraordinary legacy of turning adversity into creativity and self expression. On YouTube, we've seen LGBTQ creators use their voices to share their stories, their art, their music, and their passions to help shift culture, increase visibility, and create change. We are so proud of the contributions you have made to the platform; you've helped make YouTube what it is today.

Over the past few days, we've heard many questions around monetization and how ads are served against videos by LGBTQ creators. We know this has been both confusing and painful, and want you to know that we hear you. YouTube is an open platform and we support the free expression of creators with a wide range of views. But we don't allow paid advertising that disparages people based on who they are and we remove ads that violate this basic principle.

We also want to tell the world how proud we are of LGBTQ creators and our broader community. We hope you'll join us in celebrating everyone who's #ProudToCreate a better future with their imagination, creativity, talent, and truth. From vogue to ballet, home videos to fine art, electropop to piano, Olympic ice skating to skateboarding, creative self-expression has proven to have the power to change the world.
Not only is Google reaffirming its love for the LGBTQ community, but it is denouncing any advertising that promotes hate. In other words, the search giant will reject ads that contain discriminatory views, choosing the greater good over money. And we should all be proud of Google for that. Not to mention, how cool is it that the company has a LGBTQ Employee Resource Group? Well done, YouTube!
Image credit: rvlsoft and katyam1983 / Shutterstock