#BetaNews20 Giveaway: System76 Linux computer seller swag kit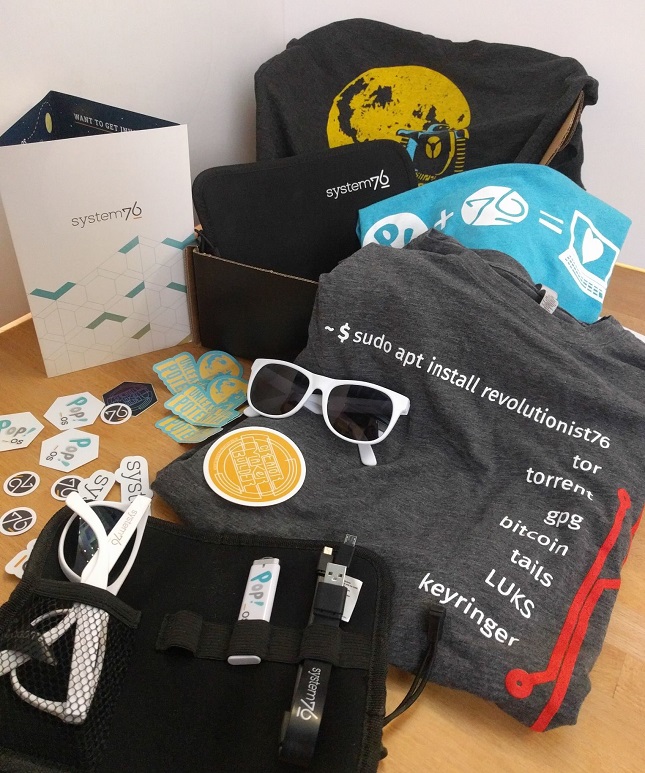 Today is July 1, meaning BetaNews' month-long birthday celebration is officially over. We still have some active giveaways, however -- be sure to use the below links to enter them.
We want to thank all of our readers for visiting our site over the last two decades. We look forward to serving you all for another 20 years! To close out the celebration, we are launching one final giveaway today. Linux fans in particular will love this one -- we have three System76 "swag kits" to give away.
Other #BetaNews20 active giveaways:
What exactly is a swag kit? Well, as you can see in the above image, it is a collection of various System76-branded items, such as stickers, shirts, flash drives, and more. The exact contents of each prize may vary, but it should match closely to what is seen above.
If you aren't familiar with System76, please know it is a company based out of Denver, Colorado that sells laptops, desktops, and servers that come pre-installed with Linux-based operating systems. System76 offers both Ubuntu and its own Ubuntu-based Pop!_OS.
ALSO READ: System76 Oryx Pro Linux laptop is now thinner and faster, putting Apple MacBook Pro to shame
System76 is very respected in the Linux community, and this swag will allow you to show your support for both Linux and open source.
To enter the giveaway, simply complete the entries below. You can enter multiple times by using all the entry methods -- you might as well increase your odds by doing each one, right? The winner must have a mailing address in the Contiguous United States. We will email the winner, so be sure to use a valid email address. You will have 48 hours to reply to our email -- failure to do so means you forfeit and we pick a new winner.