How to access the new decentralized version of Archive.org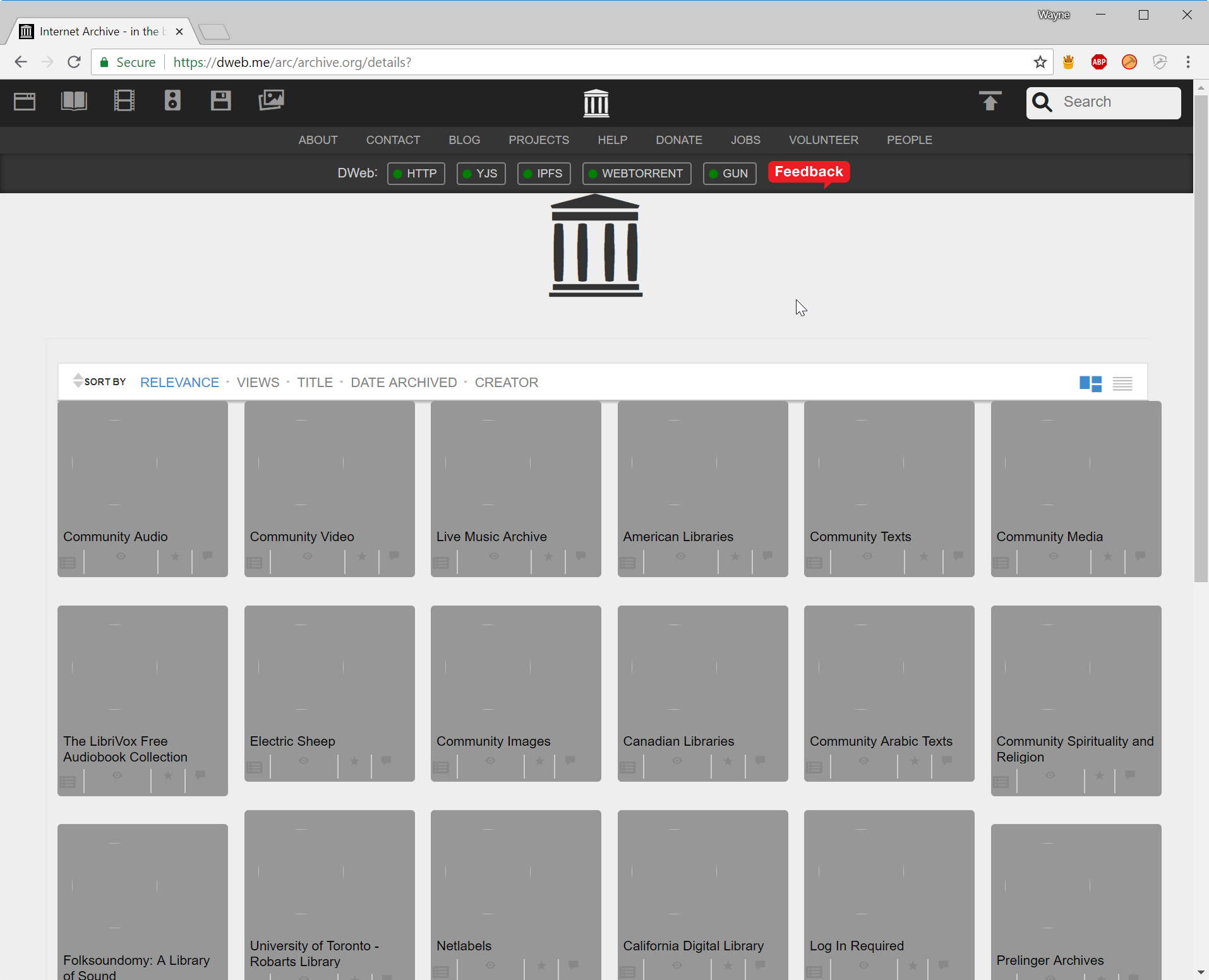 Archive.org is one of my favorite websites. It's home to millions of free books, magazines, movies, software, music, games and websites, and you can spend hours there, discovering new (well, old), and amazing things.
Archive.org has been around for many years, but there remains the danger that its content could get removed, or the site get taken down as a result of copyright claims, censorship, DDoS attacks, and the like. For that reason, Archive.org has created a decentralized -- or distributed -- version of its site.
SEE ALSO:
This decentralized version is delivered using peer-to-peer connections, with lots of hosts sharing parts of the site. It uses a number of protocols to serve the content, including GUN, yjs, IPFS, and WebTorrent. You can access the new site by pointing your browser at https://dweb.me.
As you might expect, it's currently a fair bit slower than the main site, but it's still very early days. Areas of the site that haven't been accessed by other users can take a while to load, and images don't appear at the moment either.
In a new FAQ, Archive.org explains why it has taken the step of creating a Decentralized Web:
Online activities are now an important part of life for much of the world's population. The original vision of the World Wide Web was to empower users, but many users now complain that too much power and user data is concentrated in the hands of too few corporate and government players, making it easier to conduct warrantless surveillance, feed the public disinformation and impose censorship.  It also makes it possible for state-sponsored or criminal hackers to scoop up personal data and passwords of millions of users at a time, and to use that information to create false identities, steal money and more. And over time, huge amounts of creative content -- essays, musings, personal messages, photos, videos and other data -- have disappeared when commercial entities shut down, or even when they just change their protocols. The average life of a webpage now is about 100 days before it's changed or deleted. The Decentralized Web aims at least to mitigate, ideally to reverse or correct many of these trends, by putting control and ownership of data back in the hands of those who create it.